13 Things To Learn About Prepping From The Marine Corps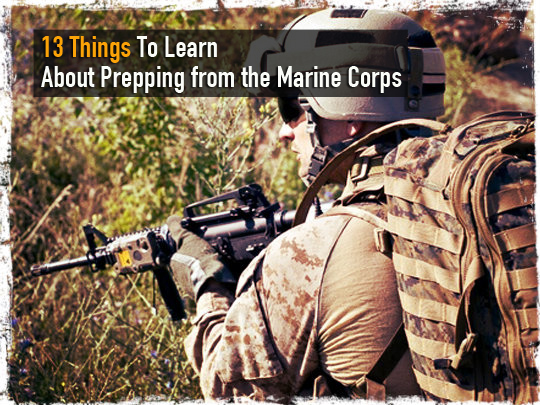 Marine life is one tough existence, it's definitely not for everyone. Slogging through the mud in the middle of the night with a hundred pounds of gear on your shoulders, all while under threat of being shot at can alter your perspective on prepping.
Being a front line tool of warfare will tend to teach you a thing or two about survival. When a Marine speaks up to offer you some advice on prepping, you might want to listen, so check out this excellent article below from howtosurviveit.com.
Read more at… 13 Things To Learn About Prepping from the Marine Corps