15 Uses For Bubble Wrap You Never Thought Of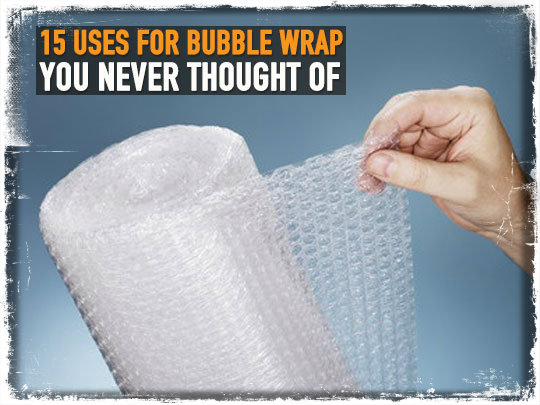 A knock at the door reveals that package you ordered online a few days ago. You retrieve the package and carefully cut open the packing tape. Inside is a bunch of bubble wrap and your widget. After all of the excitement simmers down from the new widget, you have to do something with the packaging. Sure, your first thought might be to recycle, but as good as it is, recycling materials still requires energy and processing.
Wouldn't it be better if you could repurpose the bubble wrap? At first glance it may appear as if bubble wrap is a one trick pony, it cushions packages in shipping. A few moments of thought might reveal a few more uses. This article, by shtfpreparedness, actually details 15 different uses for bubble wrap.
Read more at…15 Uses For Bubble Wrap You Never Thought Of