17 Great Ways to Use Your Vacuum Sealer for Preparedness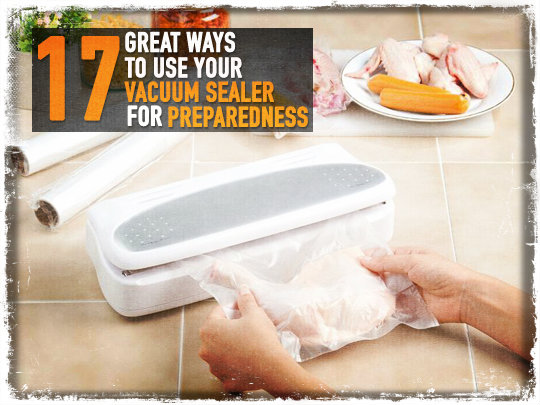 Vacuum sealers grace the shelves of many prepper and homesteader's homes. This technology goes a long way to preserving food using a very simple scientific principle. Nearly every living organism on earth uses oxygen. Without oxygen, you might as well be in space without a suit. Putting food in a vacuum bag removes the one crucial element needed to spoil food. Take away the oxygen and nothing lives, including bacteria and other micro-organisms that thrive on our food supply.
Most people stop at the main use for a vacuum sealer, preserving food. But the same thing that keeps the bad guys out of your food can be put to many other uses. Virtually anything that you want to keep safe from the elements can utilize the vacuum sealer. For example, you can vacuum seal storm proof matches, ensuring they will be ready to use in an emergency.
Read more at…17 Great Ways to Use Your Vacuum Sealer for Preparedness