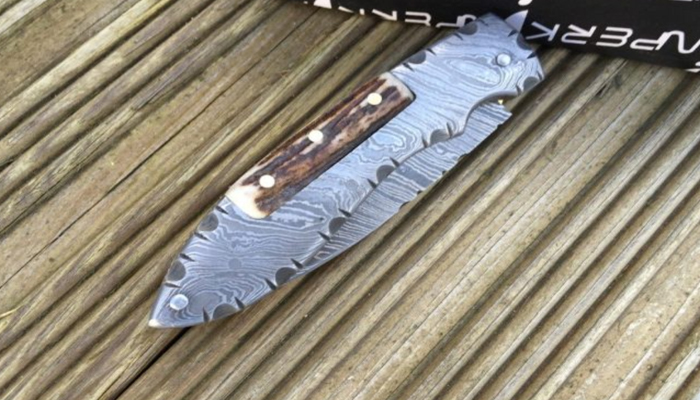 Do you know about bushcraft knives?
Do you know where the name originated from?
Do you desire to own a bushcraft knife?
Bushcraft knives got its name because Australia was also known as the bush country in the past. It is simply the means of survival in the Australian outback. The art and skill is a means of wilderness survival; difference between life and death. There are many task which are specialized to bushcraft knives like batoning wood for kindling, whitling fire-starter strips, trap setting to snag dinner and crafting a shelter, which is not possible with an old blade knife.
Bushcraft Knives
There are different types of bushcraft knives available in the market, with their own uniques and type. Some of the popular bushcraft knives are mentioned as follows:
With a length of 4.3 inches, Morakniv is one of the most robust knives, with a 3.2mm blade. It is made from carbon steel and is so sharp that it can even cut hair with ease. The knife is made corrosion resistant by adding a thin, black coating and the grip is made more handy by adding a rubber coated black handle. It even inspired a cult formation in the knife community.
It is the official survival knife for the Swedish Air Force pilots because it is a reliable survival tool in case the plane goes down in remote areas. It's strength is more than anyone else's and is also bombproof; laminated with VG10 steel. The foundation of the grip handle is built with ultra-tough black Thermorun. The length of the blade is 3.8 inches and it weighs somewhere around 6 ounches. Even if you are not a pilot, it is better to have a safety tool that you can depend on, whenever you are on an adventure.
It is one of the prettiest bushcraft knife, designed to look great and cut deeper. It was designed by Les Stroud for serious punishments. Every Temagami is handcrafted with a curly birch handle, which is oiled with linseed. It has a triple layered stainless steel blade to complement the handle beautifully. The knife is not just pretty, but extremely useful, as can be seen on Stroud's Survivorman (television show).
Fiddleback Forge KE Bushie
The KE stands for Kevin Estella, the designer of the Fiddleback Forge Bushie. It might seem like a very pricey knife to baton wood with, but the worth stands true. It has great balance for excellent maneuverability, has unsurpassed ergonomics for repetitive use with minimal strain and has a strong, extremely sharp O1 steel blade; making the knife faster and safer to work with. It is not just extremely useful, but looks fantastic too.
It is used worldwide among the military, law enforcement and EDC fans. Spyderco is known for their affordable folders and bushcraft knife is one of them. The blade of the knife is made from high carbon steel, making the edge razor-sharp. There is a hole at the end of the handle, which is the signature mark of Spyderco; giving the knife extra stability for finessed task like filleting etcetera. It was designed by Chris Claycombe and the designers at Spyderco. The length of the blade is 4 inches and the knife weighs somewhere around 7.75 ounches.
Ka-Bar Becker BK2 Campanion
It is one of the heaviest bushcraft knife, weighing somewhere around 16 ounces. It has a 1095 Cro-Van carbon steel, infused with vanadium/ chrome carbides to improve wear resistance and strength of the knife. It is amazing for kindling and skin game because of its hard and sharp steel blade. Its handle is made from black Grivory with guards at both, front and rear ends to increase safety under hard use. The added feature that it has is its ability to be used as a spear attachment, by simply removing the handle scales. The length of the blade is 5.25 inches.
Choose the Right One
It is not difficult to choose the right bushcraft knife for yourself, if you can simply research and understand what it means to own the best bushcraft knife. The best for you depends on your use for it and one needs to choose according to that, instead of finding the sharpest or the cheapest.
Author Bio: Having been on the Perkin Knives team for several years as a marketing executive, Billy has been part of a great many top-of-the-line projects. Not only has he personally contributed to the service in every way, but he also happens to be one of the most revered members of Perkin Knives.