9 Tips for Buying Property With Little or No Money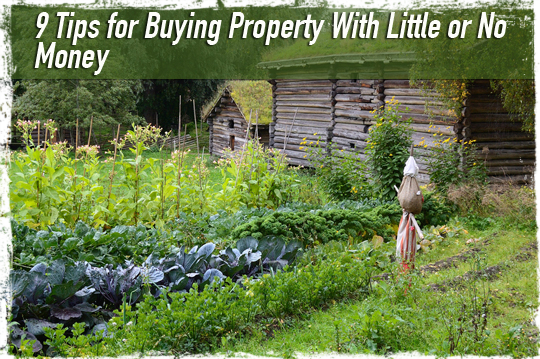 Today many people dream of having their own piece of land that they can call their own. Some may want their own land to grow a garden, a bug out location or they just may be dreaming of homesteading to become more self sufficient, but achieving those dreams can be nearly impossible if your cash is short.
If owning your own piece of land is your dream than maybe this article by BackdoorSurvival.com can help, it lists 9 property-buying tips when money is scarce or if your credit isn't up to par. So check out the article below and see if you can make your dreams come true with some of these tips.
Read more at…  9 Tips for Buying Property With Little or No Money