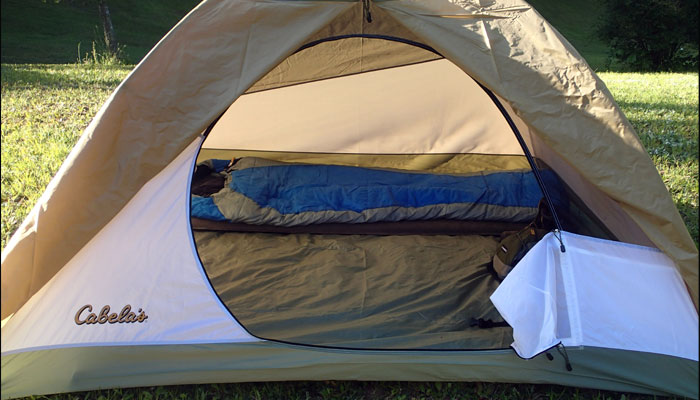 ALPS Mountaineering Comfort air pad – review
The review of the ALPS Comfort self-inflating pad is a result of working with 3bed.scom, a website with a scientific approach to testing and rating best air mattresses and pads out there.
Bits of ALPS trivia
After running Kelty, a backpack company, Dennis Brune started ALPS in the early 1990s with a simple but ambitious mission statement – to make quality gear at lower prices.
It's a claim we'll put to test as we look into this sleeping pad.
The company makes a range of hiking and camping gear, from chair and tables to tents and air mattresses.
About the pad
The Comfort air pad is one of the three pad series that ALPS Mountaineering is best known for, the other two being the Lightweight and the Featherlite series.
Features and specs:
Pad type: self-inflating (open-cell foam technology)
Color available: Moss
Dimensions: Available in size from Regular (20 x 72 1.5 inches) to XXL (30 x 77 x 4 inches)
Weight: size regular is listed at 3.25 pounds
Deflation valves: brass
My first impressions
Sleeping on the ground isn't the most inviting proposition.  You don't always have access to an ideal perfectly flat campsite and the errant tree root is always looking to poke you right in the back at 3am.  Also, waking up at 3am is usually accompanied by shivering and a full bladder, and then the mind games begin as you weigh your options on whether or not to get up.  This can leave you with burning eyes, exhaustion, and a bad mood as the sun begins to rise.
These age old camping problems have begun to receive higher tech solutions, the Alps Mountaineering Comfort series air pad being one crack at helping you sleep straight on through to morning.  The concept is simple, place your body on a cushion of air, separating you from the tree root. 
That cushion of air also provides a pretty good layer of insulation, keeping the ground from soaking the heat out of your body.  These tips of "self inflating" camping mattresses generally utilize foam that can be compressed (like when you roll up the mattress) yet expands when you unroll it, allowing air to fill the spaces that open up.
While simple in theory, the execution is what counts with these air mattresses.  How well do they hold up?  Do they puncture easily?  Alps is a value brand that makes some pretty decent tents, but being a value brand, does it stack up to the big boys?  Stick around, as we will be putting this air pad to the test and see if saving a couple of bucks is worth it.