AquaPail Model 1000 Giveaway!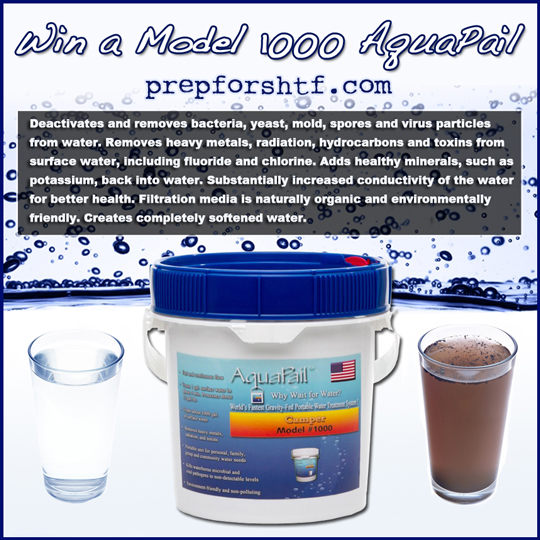 Water is your most important prep, without it you can only survive for three days. So when the SHTF, you're going to need a reliable source of water that you can make drinkable. That's where the AquaPail water filter comes in. We've teamed up with Coldstream Industries to offer this great giveaway.  We are giving away the AquaPail Camper model #1000 personal water filter, to one lucky winner. This filter should last an individual 500 days if they were to use 2 gallons a day, so you're going to be really prepared for disaster! You can learn more about this great water filter here.
[important]To Enter Just Use The Widget Below![/important]
Congrats!
William J.
An Email has been sent out check your inbox and junk/spam mail folders just incase!