Click On Image For Larger View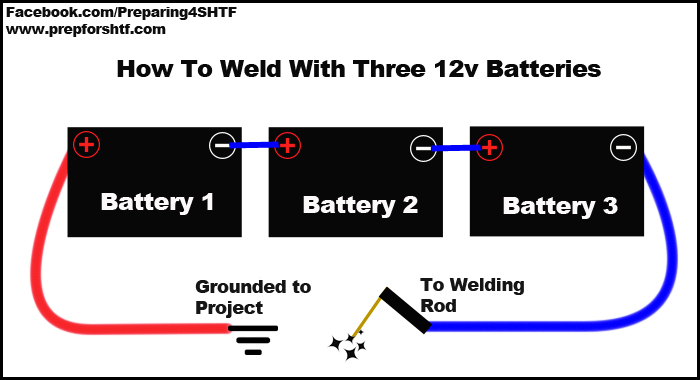 Here is a good video I found that shows you how to arc weld with three 12 volt batteries. Knowing how to weld with batteries can be very useful especially in an emergency off road situation or in situation where there is no power. Be very careful when attempting this though, batteries can explode.
This is for an emergency situation, please be very careful if you attempt this!
Batteries can explode attempt at your own risk!