The Baker's Salute Oven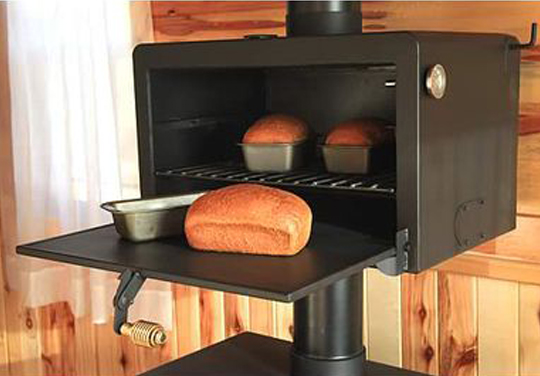 Living off the grid or any power outages won't stop you from baking fresh breads or that delicious roast. This unique steel convection oven heats from your wood or coal burning stove's exhaust. The oven attaches to your stove's 6 inch pipe and mounts above your stove to save floor space. The stove's exhaust is contained in an air-tight jacket, and then exits through your chimney.

If you have been looking for an inexpensive way to add an oven to your wood stove this might be the answer. The bakers salute oven is made in the USA and sells for $539.00. You can learn more about this cool little oven at Lehmans.com. Also if you would like to see how to install one of these ovens check out this excellent article with plenty of pictures below.
Learn how to install at… How to Install a Bakers Salute Oven