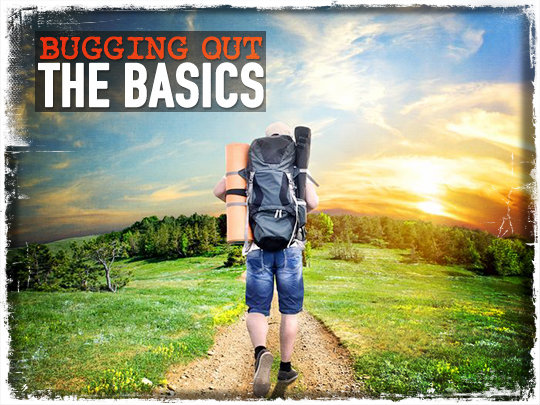 The following article is not a plan, it is however, designed with the hope of getting you pointed in the right direction.
It seems that many articles about survival and bugging out make declarative statements. In other words, according to some, if you do not do this or that then you will die. This may be true in some cases, but the reality is that every situation is different. Your survival will depend on skill, planning and material things and luck does play a role, but as some will tell you, you make your own luck. 
Past articles have typically advocated against bugging out unless certain conditions have been met because of the inherent dangers associated with moving about during a crisis, leaving a known situation for an unknown one. There are dangers associated with bugging out that you would not typically encounter if you sheltered in place.
That being said however, some will leave and embark on their journey away from what they consider a danger zone regardless of conventional wisdom. In a crisis, just like in certain other situations, perception becomes fact.
People will have to decide based on instinct or what their eyes and ears tell them, because traditional sources of information will not be available. However, much of the decision making will be based on emotions, and not always on facts or logic.
Things to Consider
Bugging-out is not the end of it therefore your plan will need to be a multi-staged one. The first part of the plan would be evacuation from the danger zone. It has to be done quickly, safely and efficiently.
There is simply no point in leaving one dangerous situation only to find you are in worse shape.
Get out of the area quickly. Once the decision is made you cannot linger. In some cases, it may take you all day just to clear the urban sprawl if you are on foot and this is where it gets dangerous. If you cannot leave in a vehicle then you really are in a perilous situation, probably more treacherous than sheltering in place.
Leaving before the highways become clogged is your only chance, so this means you will have to leave before the need to flee is evident to others. You need to be informed and you need to make certain decisions based on information you have gathered. You need a plan in place for information gathering.
You have to be confident that the situation will escalate to where your life would be in danger if you stayed. You of course, would have to leave well ahead of the danger, so you are taking a chance. You may leave and then realize you did not need to, and now you are miles from home, have used up supplies, and may not have access to fuel to get back home. You need to plan for this as well.
You have to be able to sustain yourself independently of others. In other words, you cannot make a dash for the nearest drive thru window or hit up the local grocery store. If you do not have it in your bag you have to do without it.
There is a reason why bug-out-bags are also referred to as 72-hour bags. You cannot carry enough on your back for an extended period. Seventy two hours of supplies is the reality for most people. Water, food, clothing and medical supplies are heavy. You need a plan for resupplying yourself.
The Objective
Distance from the danger is important. If your city is attacked for example, you cannot linger in the area, so you need to know the fastest routes out of the area.
You need a destination in mind, a destination that is some distance from the hot zone. You need a way to get there, and assuming you can leave on foot is not thinking the plan through and it means you probably do not have a good enough plan.
Anyone can come up with a plan but not everyone can carry out that plan. It takes practice and hands on experience or otherwise your plan will not be based on reality. It is easy enough to plan on bugging-out with the spouse/partner, children, and other family members. Easy enough to imagine this is what you would do, that is until you have to do it, and this is when plans meet reality and many will fall apart at this point if you have never conducted a dry run,  and then tweaked your plan based on what you found out during your dry run.
How to Plan On Bugging Out
Know what you expect to achieve before you come up with a plan, and then come up with back up plans. Do you plan on setting up camp at the nearest Motel 6, go to a relatives or friends' home or do you have other destinations in mind.
Much depends on the crisis, so in essence you will not know what your plans are until something happens. If the crisis is localized then you could seek safety with friends or relatives miles away, or at a motel in another city, but if the crisis affects the entire country then where do you go.
You need a plan for natural disasters as well as one for manmade disasters. Forest fires, flooding, hurricanes, and other disasters may force you from your home. This type of crisis is generally localized however, and it is simply a matter of getting out while you still can. Getting to an area not affected and having the means to sustain you and your family until the crisis abates and it is safe to return is the intent. If the power grid collapses then your plans to find a motel, go to a relative or friend's home is not applicable.
What Do You Need
You need a threat analysis so you can prepare for the most likely. Heavily populated areas are targets for attacks for obvious reasons, but again you cannot decide to leave until the area has been attacked or if an attack is expected. The problem is if you know then others will as well.

A destination is critical. You cannot just grab your bag and wander aimlessly until things settle down.

Supplies are critical but again you can only carry so much. This is problematic, because unless you have a destination with shelter and a cache of supplies that can sustain you for longer than 72-hours you cannot survive for long. Herein lies the problem with bugging out.
Your plan has to cover all of the above and then you need backup plans. What if the weather is cold, what if a family member is sick or has an injury that prevents them from leaving.
It is not this articles intent to tell you what you should do one way or another, only you can decide that. The intent here is to get you to think about possibilities and to make you realize that disasters come in all shapes and sizes and no one plan is a "one size fits all". The plans have to be tailored to you and your family and to what is happening on the ground and they have to be adaptable. In other words what is applicable today may not be relevant tomorrow.