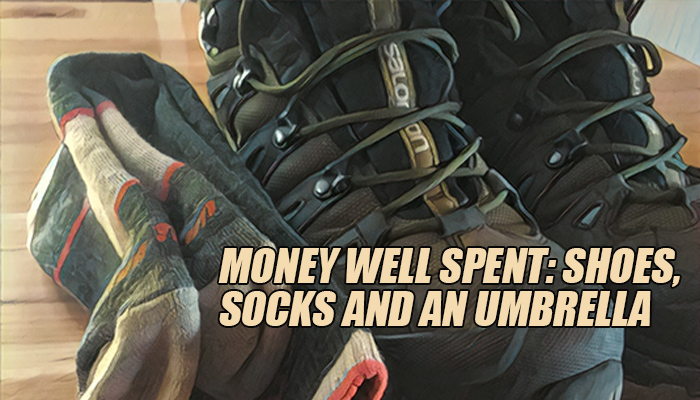 Posted in
Hiking
, February 5, 2017
If you cannot walk or are in pain when walking due to blisters or emersion foot also known as trench foot, or from a twisted ankle, or bruised foot because your boots or shoes offered no support or shock absorption, your survival may hang in the balance.
Read Full Article
Posted in
Hiking
, January 20, 2017
While rare, it does happen, hikers, hunters, and others out enjoying the day do stumble upon recent and not so recent human remains. What would you do in this case, what is the law, and what should you do as a practical matter.
In some states, like Utah, for example, it is a felony in the third degree for anyone besides an archaeologist, a Medical Examiner, law enforcement or a licensed mortician to disturb, remove, or conceal human remains. Many states have similar laws regarding this, in particular when it comes to ancient grave sites and sacred sites of Native Americans.
Read Full Article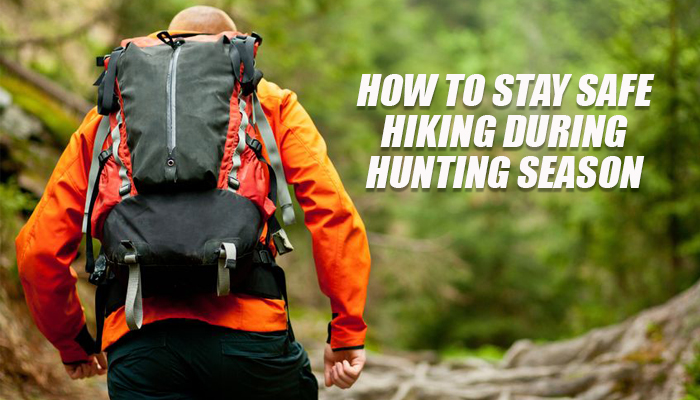 Posted in
Hiking
, November 25, 2016
According to the National Safety Council's most recent statistics, approximately 100 people die nationwide in hunting accidents each year, while, more than 1,500 die in swimming-related incidents each year (Minnesota Department of Natural Resources, 2016). This is just to show you some perspective.
Compare the number of deaths due to hunting accidents to deaths attributed to motor vehicle accidents. The National Safety Council estimates 38,300 people were killed and 4.4 million injured on U.S. roads in 2015 alone, this is an uptick from previous years. That is over 100 deaths per day for that year and if you go back a few years the average is still over 90 people dead each day from automobile related accidents. The year 2015 saw the sharpest increase in deaths in decades (Insurance Institute for Highway Safety, 2016).
Read Full Article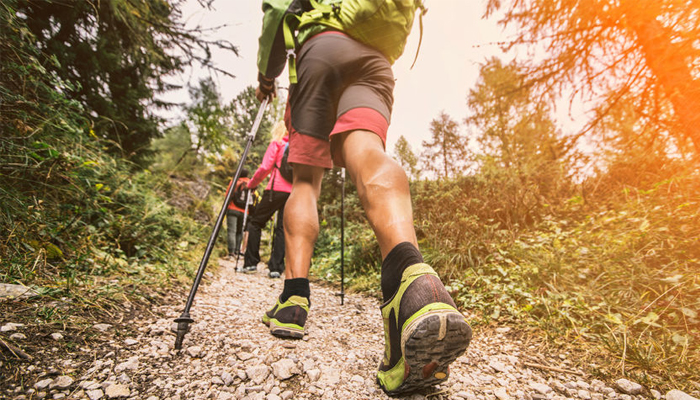 The last article talked about the benefits of hiking, and how it is good training for a crisis. The health benefits alone are well worth the effort, not to mention the survival skills you will pick up as you get out in the wild.
Your senses will get a good exercise, as well, because you do have to pay attention to detail when out on the trail.
Is that cloud formation a storm that may be happening miles away and yet could cause flash flooding where I am? What animal made those fresh tracks are they from an animal in which I need to worry? What do those claw marks high up on a tree mean?
Read Full Article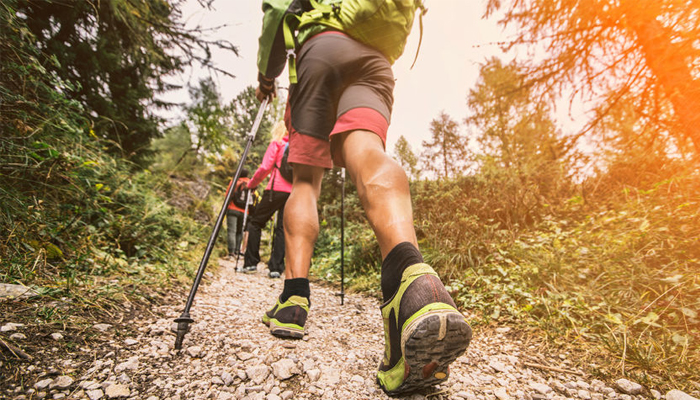 Once the SHTF you will be doing a lot of walking, and in most cases, you will be carrying extra weight. You may have to carry firewood, carry emergency supplies back home from an aid station, carry a child, or carry any number of things to include a backpack loaded with essential supplies during a crisis. You need to be in relatively good shape to meet the physical demands required of you during any type of survival situation.
Remember, you might not be able to drive, so any transporting of supplies will have to be done by you, and one of the best ways to carry supplies, of course, is in a backpack. Quality counts, but larger is not always better in some cases. Just because the pack can hold 80 pounds does not mean you want to carry 80 pounds around on your back.
Read Full Article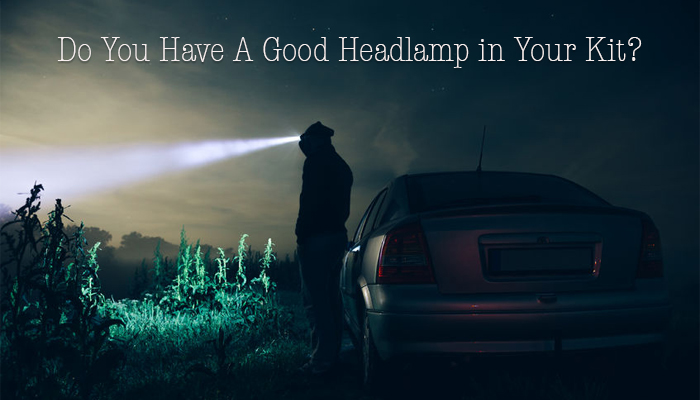 One of the biggest benefits of using a headlamp is that you still have both hands free and a light that essentially moves with your eyes. A headlamp is ideal for walking in the dark, so it is a must for hikers and campers. Even if you expect to be back by dark, be prepared for the dark, in the event you get lost or stranded.
There are cheap lights that are just a few bucks at a retail store, or you can step up and pay close to 50 dollars for a quality one with numerous functions to include a red light to help preserve night vision.
Before we go any further, however, let's clear up some myths about red lights and night vision. The human eye does have a chemical within it that helps us see at night. However, we do not have the same capabilities as some other mammals do, we simply do not have the physical attributes that allow us to see as well in the dark as some mammals.
Read Full Article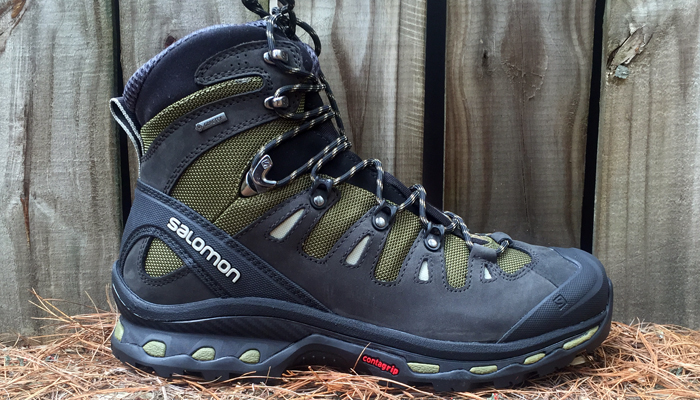 It's rare to find a pair of boots that feel broken in right out of the box, but the Quest 4D feel like they were tailor-made for my feet. The ankle support these boots provide is what seals the deal for me. Rolling an ankle in the backwoods, or anywhere for that matter, is not something any hiker wants to do, and if you can find a boot that is comfortable, sturdy, breathable and looks good, with good ankle support, you had better grab them fast.
Walking around the backyard doing yard work is one thing; hiking over rough terrain with a pack on is another matter entirely. There are work boots and there are hiking boots. You need to know the difference and you can't scrimp when it comes to hiking boots, because if your boots fail you, where does that leave you. Unless you are Cody Lundin you are left barefoot and possibly with a foot or ankle injury from wearing the wrong hiking boot.
Read Full Article
Posted in
Hiking
, May 17, 2016
Trekking poles, also called hiking sticks, hiking poles, walking/hiking staff, or walking poles are designed to aid walkers with their rhythm as they walk and to provide stability on rough terrain. Trekking poles today are typically sold as a pair, whereas a walking staff, for example, is a single pole used as a walking aid for those out for a stroll versus those traversing rough terrain.
Usually, trekking poles are adjustable so you can adjust to your height and for stability on any terrain. You would normally shorten the poles when going uphill and lengthen for downhill.
Collapsible poles are easily lashed to a backpack for carrying or storing.
Read Full Article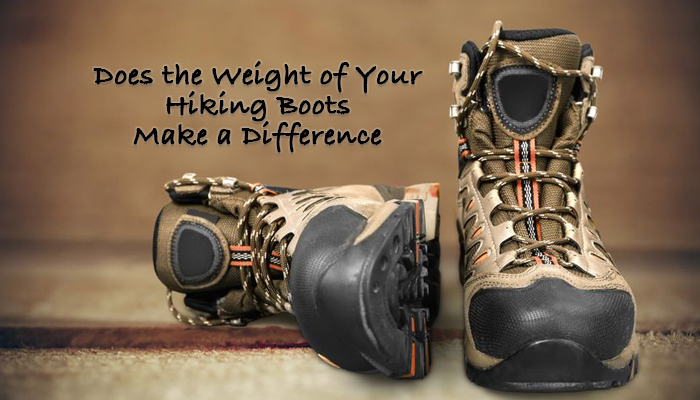 There is no question that weight slows you down when hiking, and where you carry the weight while hiking, makes a bigger difference than you may have realized.
In 1983, the United States Army conducted a study titled "The energy cost and heart-rate response of trained and untrained subjects walking and running in shoes and boots" (Army Research Inst Of Environmental Medicine, 1983).
The study found that a very small increase in the weight of your shoes added up to a significantly higher expenditure of energy when walking. The adage "one pound of added weight to your feet equals five pounds of weight on your back" may be credible. The weight of your hiking shoes or boots can make a difference.
Read Full Article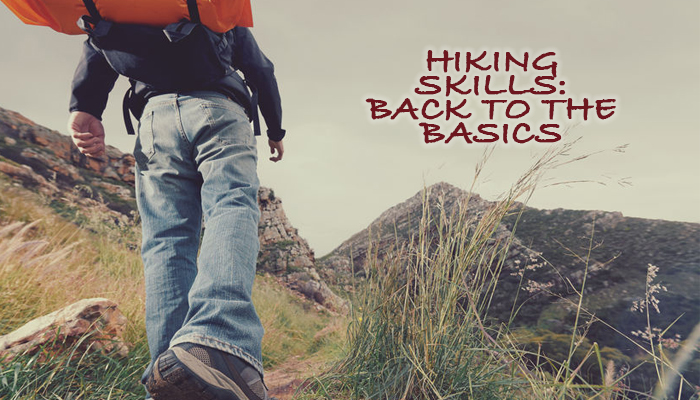 Yes, there are some skills required when it comes to trekking around in the backwoods. Well marked hiking trails are one thing, while hiking through thick brush, over loose shale and crossing waterways is something else entirely.
Hiking through an urban environment to escape the chaos, also has its own set of challenges, as well, that you would not encounter on a well defined and well used hiking trail.
Some people, when they hear the term bugging-out, naturally assume they will be hiking out of their predicament, because roads will be shut down and/or gridlocked. This may very well be the case, and if you are not ready to be on your feet in the same clothes for hours or even days at a time with weight in your pack, you will not fare well at all.
Read Full Article