Posted in
How To
, November 4, 2014
Sure, you can buy hand warmers in the store or online, but cost per use can be quite high and performance from those small packages can leave you wishing for more. What if we told you there was a very inexpensive way to make your own hand warmers with common products and a few seconds worth of your time? Please keep in mind when adding calcium chloride to water, hydrochloric acid and calcium oxide form, so you must be careful not to get this mixture on your skin because it can cause the skin to burn. With that being said check out this excellent video by kipkay:
Read Full Article
Posted in
How To
, October 17, 2014

In a disaster water may become scarce. Luckily for some, swimming pools dot the landscape in people's back yards. Have you ever wondered if this water is safe to drink in an emergency? What about the chemicals that are added to keep the water clear? Find out how you can use a swimming pool for drinking water in an emergency, check out this excellent article by our friends over at the tinhatranch.com below.
Read more at… How To Use Swimming Pool Water In An Emergency
Read Full Article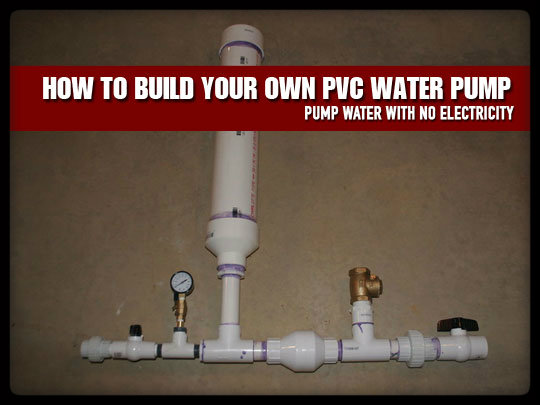 Posted in
How To
, October 3, 2014
If you have a creek, river or branch on your property then this is an excellent addition to your preps. This water pump needs no energy input other than water flowing from a higher point to a lower point, so if the grid goes down you will still be able to pump water from your river or creek with no electricity. You can build this water pump for $100 or less if you already have some PVC laying around.
Read Full Article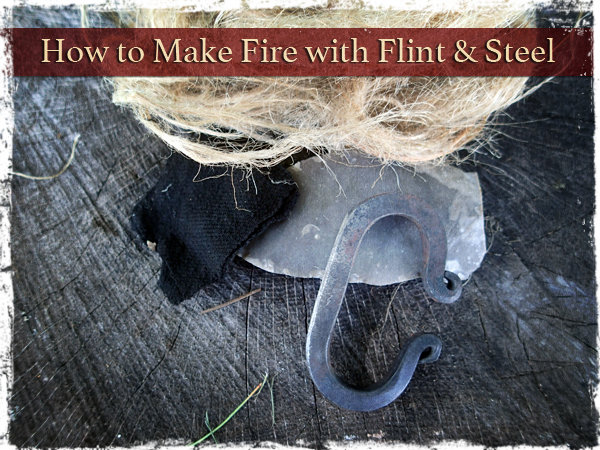 A basic tenant in survival is making fire, without it humans are at a great disadvantage to nature. Basic flint and steel firecraft has been around since the dawn of man. As advanced as we are in the modern day, sometimes basic skills like this bewilder the iPhone toting individual. Join Dave Canterbury as he shows you the proper basics of making fire with flint, steel, and char cloth.
Read Full Article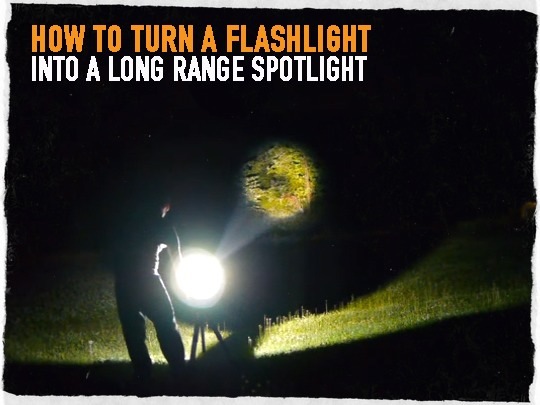 Posted in
How To
, August 28, 2014
Turn your ordinary led flashlight into a long range spotlight that will light up your yard at distances of 300 yards and further. This quick and easy project looks really impressive and I can't wait to give it a try myself.
The design allows the flashlights position to be adjusted so the light can be made to focus to either a narrow beam for maximum range, or a softer spot to provide more even lighting. Mount the setup to a tripod to make it even more versatile. Check out this excellent video below by NighHawkInLight.
Read Full Article
Posted in
How To
, August 27, 2014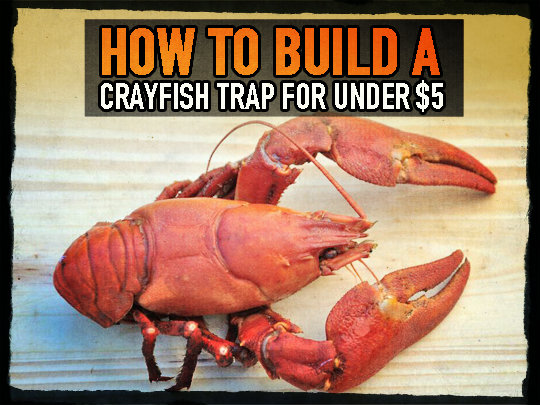 Crayfish, also known as crawfish, or mudbugs, are freshwater crustaceans that resemble small lobsters and they can be found by many creeks, rivers, lakes or ponds. Crayfish can also be a good source of protein in a survival situation, the only problem is they are small and would require you to catch quite a few to make a hearty meal.
In this excellent 5 part video below BackyardBowyer shows you how to build a simple crayfish trap for Under five dollars using plastic hardware net, but this trap can easily be made by other scavenged materials if need be. So check out the video below and if you live by a creek try catching yourself some mudbugs and give them a try. Remember to check your states laws on trapping, every state has different requirements on trap types and trap material used.
Read Full Article
Posted in
How To
, July 22, 2014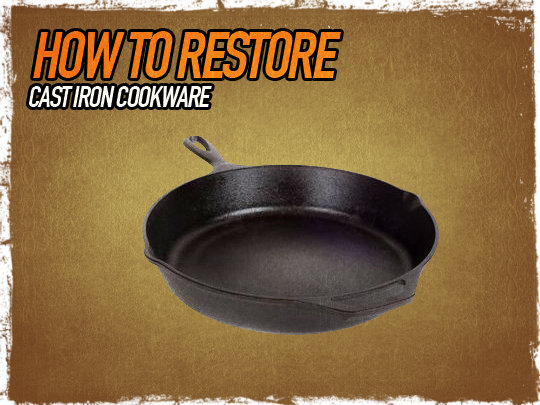 Cast iron cookware is superior to nearly all others. It cooks evenly and lasts for decades. One of the reasons that cast iron cookware has been replaced in the mainstream is it takes maintenance. If it's not properly taken care of it will rust. The good news is it can be restored.  Check out this excellent article below by Common Sense Homesteading to learn how to properly restore your cast iron cookware.
How To Restore Cast Iron Cookware
Read Full Article
Posted in
How To
, July 21, 2014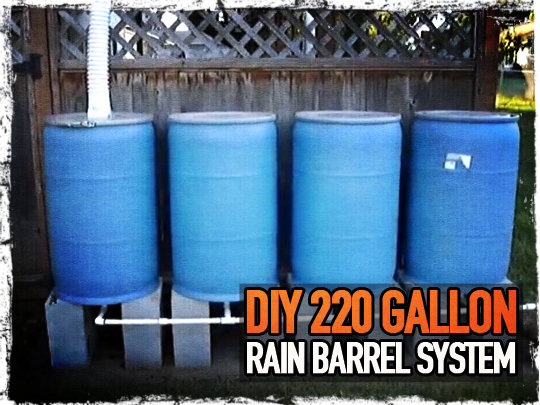 Without water, life would cease to exist so you can never have too much. Having a good rain catchment system in place not only could save your life in a grid down situation, but it could also help you save some money on your water bill now. In the video below Kainanra's Suburban Homestead shows you how to setup a 220 gallon rain barrel system. You can easily make this system as big or as little as you like and if money is short you can always add on to the system later. For those of you that are wondering you can find these barrels pretty cheap on craigslist, just search for food grade barrels.
Read Full Article
Posted in
How To
, July 18, 2014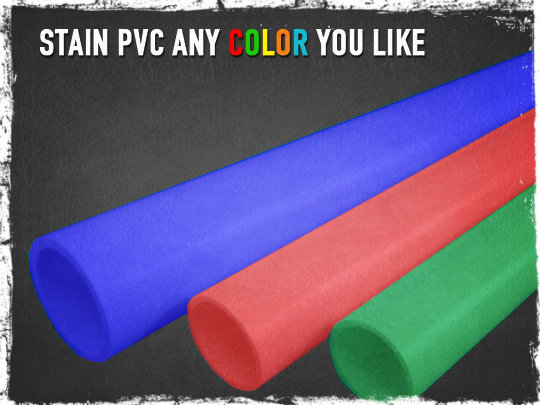 There are a ton of great PVC projects, because it's cheap, easy to work with, and easy to join together either temporarily or permanently. The only problem with it though is it stands out like a sore thumb, is kind of ugly and paint doesn't take to it well. The paint is prone to flaking and it screws up the tolerances when joining your PVC pieces together.
There is Furniture grade PVC pipe that can be found in color, but you're going to pay through the nose for it. By staining, you get color that doesn't flake or add thickness to the PVC so you can stain the pipe and fittings before assembly and still expect them to fit. With that said check out this excellent article to learn how to stain PVC any color:
Read more at… Stain PVC Any Color You Like
Read Full Article
Posted in
How To
, July 17, 2014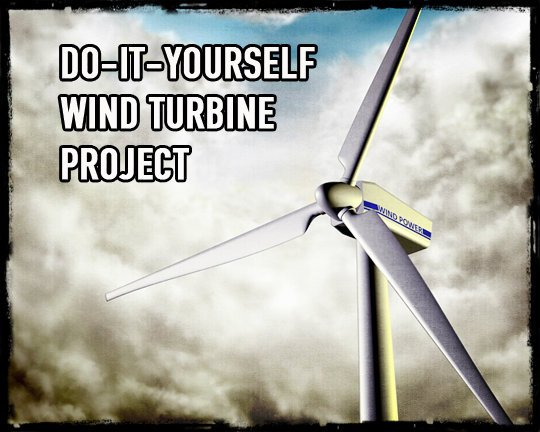 When most think of alternative energy, they think solar. While the sun is a great source of energy, folks in Northern or cloudy climates cannot take full benefit, think Seattle. The good news is there is another source of alternative energy that packs a punch in a very small footprint.
Wind energy, in essence, is solar energy. The wind heats the atmosphere creating pressure variances, which in turn, create wind. In order to harness it, you will need a plan, so check out this do-it-yourself wind turbine project with step by step instructions:
Read more at… Do-It-Yourself Wind Turbine Project
Read Full Article