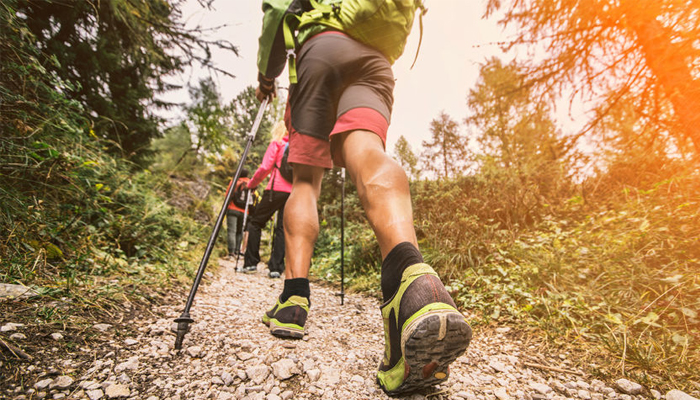 The last article talked about the benefits of hiking, and how it is good training for a crisis. The health benefits alone are well worth the effort, not to mention the survival skills you will pick up as you get out in the wild.
Your senses will get a good exercise, as well, because you do have to pay attention to detail when out on the trail.
Is that cloud formation a storm that may be happening miles away and yet could cause flash flooding where I am? What animal made those fresh tracks are they from an animal in which I need to worry? What do those claw marks high up on a tree mean?
Read Full Article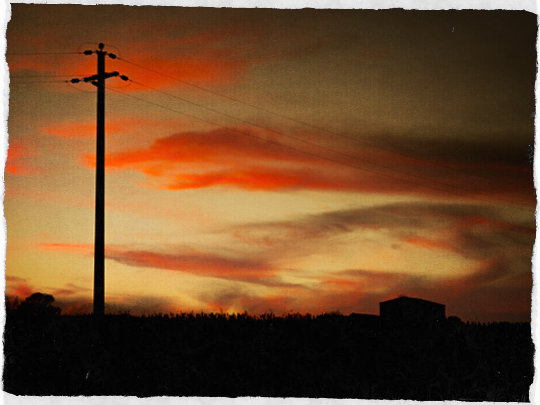 Why not learn to live without electricity Instead
We have in previous articles talked about living off the grid, and how it can be done if you plan and have the necessary materials, equipment, and gear to make it happen. There is a caveat, however, living off the grid when there is a functioning grid is easier than trying to keep electricity flowing when there is no longer a functioning grid nationwide. What does this mean exactly?
Solar panels are not once and done, they need upkeep and solar panels over time diminish in capacity, in other words, they have to be replaced from time to time. Rodents can chew through cables, hailstorms can damage the panels, lighting strikes or an EMP can destroy your system as well.
Read Full Article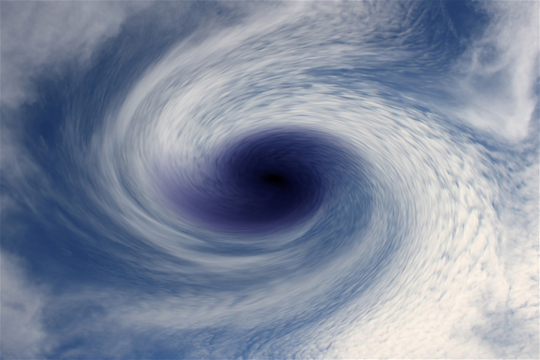 The question some, if not many people have is "Can I be charged and/or arrested for failing to heed a mandatory evacuation order. The answer is yes, in some states, but not likely. It is akin to a curfew issued in some cities due to civil unrest or a natural disaster. A violation can lead to fines and or incarceration in some cases.
In North Carolina, for example, the governor can "Direct and compel the evacuation of all, or part of the population from any stricken or threatened area within the state during a state of emergency". "Anyone who violates an evacuation order can be charged with a class 2 misdemeanor, which can be punishable by up to 30 days of confinement, probation, or community service" (Blitzer, 2016).
Read Full Article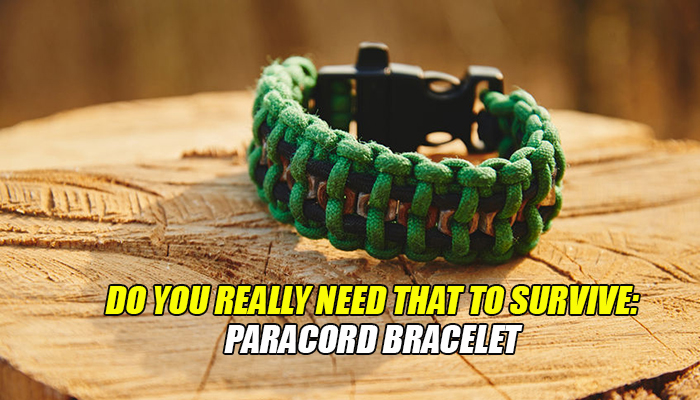 You can get a Paracord bracelet with a compass, fire starter, fish hooks, fishing line and so on. Handy, but you only get anywhere from 10 to 12 feet of Paracord, but any length of cordage is better than none right. This is true, however, for a few bucks, you can get 50 to 100 feet that take up little space, and you do not have the fuss of trying to unwind the bracelet without cutting it when needed. Once you do unwind it, then you have to stuff the hooks, line, and compass somewhere else.
The bracelets do serve a purpose and a quality one is handy for those that do not or cannot carry and EDC kit with them daily. However, don't be lulled into thinking a Paracord bracelet bulging with fishhooks and line is all you need for a hiking or other outdoor adventures. They are an emergency backup at the very most in our opinion and in some cases, the cheaper bracelets are simply cosmetic, but they do make you look like you are ready for anything.
Read Full Article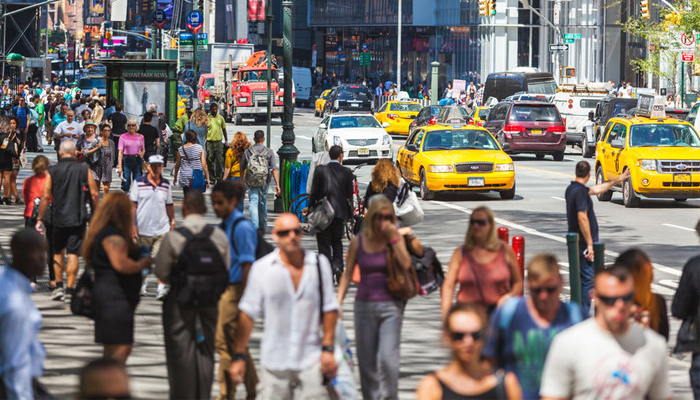 In September 2011, a survey, conducted by the National Center for Disaster Preparedness at Columbia's Mailman School of Public Health found that most Americans at the time were unprepared for a major disaster. The survey also concluded that those surveyed maintained a false sense of security with regard to what will happen if a major disaster or a terrorist attack took place.
Contrary to the reality on the ground, one-third of those surveyed believed that during a crisis calling 911 would bring help within an hour, while 30 percent said they believed help would come within several hours. Those surveyed had obviously never called for help during a crisis (Homeland Security News Wire, 2011).
Read Full Article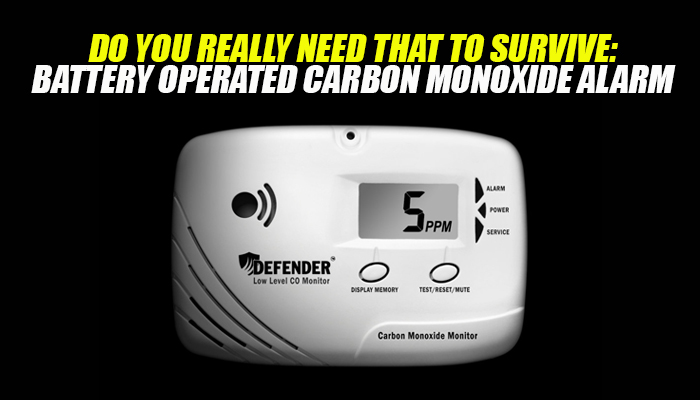 Carbon Monoxide (CO) is a deadly, colorless, odorless, poisonous gas. It is produced by the incomplete burning of various fuels, including coal, wood, charcoal, oil, kerosene, propane, and natural gas (U.S.Consumer Product Safety Commission).
Some of the ways CO gas can be present in your home or any shelter or enclosed space is from camp stoves, and propane or natural gas-fueled ranges, kerosene heaters, gas hot water heaters, charcoal/propane grills, and wood stoves used for heating.
The "Do You Really Need That to Survive" articles do not just focus on gear and equipment that is taking up space and may not be needed or simply do not live up to the claims. We here, also want to point out that there are certain pieces of gear and equipment or devices that can literally be a lifesaver. A CO alarm may be just one of those products that could save your life during normal times and during a crisis as well.
Read Full Article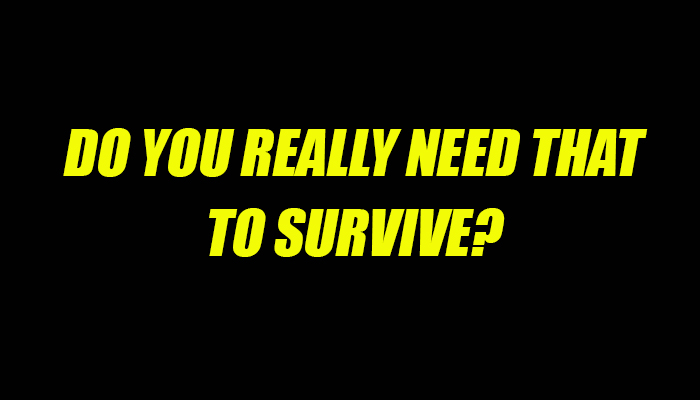 We are starting a series of articles on gear, material, and supplies for survival that you may or may not need. Finances are a big problem when it comes to prepping, and if you are avid readers of survival forums, websites, and blogs then you are inundated with recommendations on gear and supplies, the problem, however, is money.
Many of the sites do a good job of convincing you that you need a certain product or you won't survive. We here always try to present the pros and con's, who may benefit the most from a product and in some cases, may state a certain product is not for everyone.
Read Full Article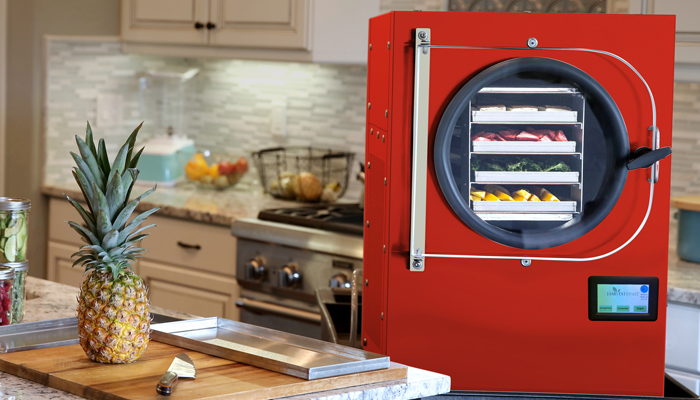 You may have seen the commercial on television for an in-home freeze-drying unit. The market audience is Preppers and/or survivalist.
A home freeze-drying unit requires a significant up-front expenditure (Thousands of dollars for a quality unit). If you are only interested in occasionally freeze-drying left over foods, then you may want to consider simply buying your foods already freeze-dried, however, because it would be difficult to recoup the upfront expense.
Some people, of course, raise their own livestock, or buy beef on the hoof, for example, and then have it butchered or they hunt large game such as moose or elk. If you are trying to put enough meats and other foods away for the winter and have limited freezer space, a freeze-drying unit may be well worth the price. Those with large gardens could benefit as well because canning is laborious and it requires considerable space for the jars.
Read Full Article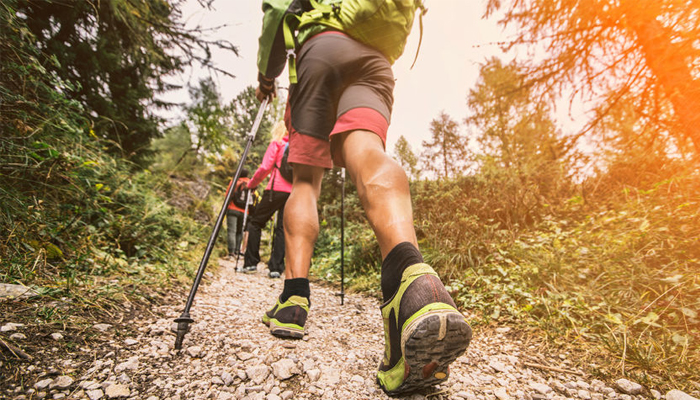 Once the SHTF you will be doing a lot of walking, and in most cases, you will be carrying extra weight. You may have to carry firewood, carry emergency supplies back home from an aid station, carry a child, or carry any number of things to include a backpack loaded with essential supplies during a crisis. You need to be in relatively good shape to meet the physical demands required of you during any type of survival situation.
Remember, you might not be able to drive, so any transporting of supplies will have to be done by you, and one of the best ways to carry supplies, of course, is in a backpack. Quality counts, but larger is not always better in some cases. Just because the pack can hold 80 pounds does not mean you want to carry 80 pounds around on your back.
Read Full Article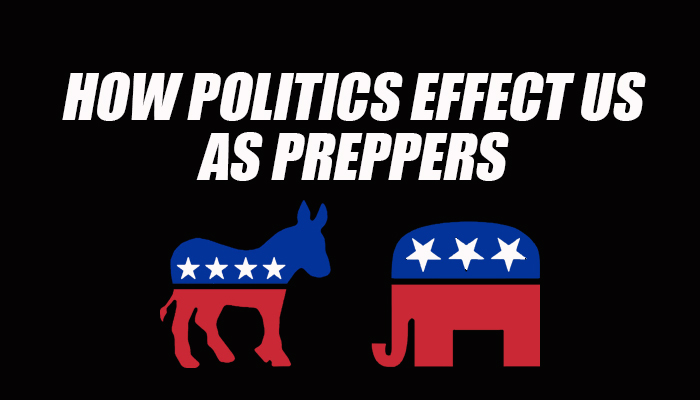 Rhetoric: language that is intended to influence people and that may not be honest or reasonable
The art or skill of speaking or writing formally and effectively, especially as a way to persuade or influence people
It's a presidential election year. You will hear a lot of rhetoric, and some of it will not be honest or reasonable, and this from both parties. Will politics have any effect on you as a Prepper? The outcome of any election, whether it is at the local, state, or federal level can have an impact on how you live and how you prepare going forward.
Most of you are aware of the convoluted laws concerning rainwater or runoff collection in many states. Is it legal, can you be arrested, are their fines, can I do it in my own backyard, for example. The questions are there, but the answers provided are anything but definitive answers. This is just one example of how politics can have an influence on how you prepare for a crisis.
Read Full Article