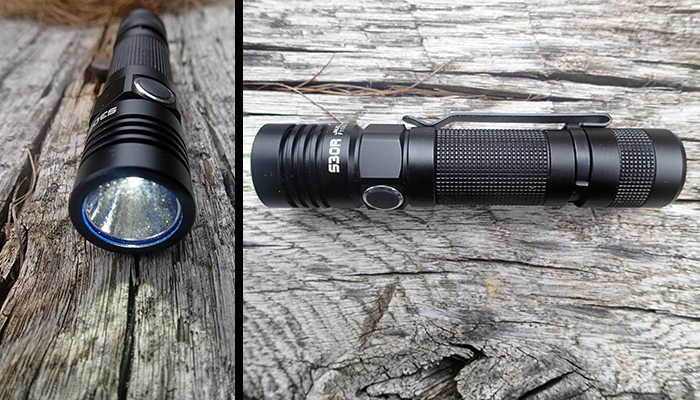 When I pulled this one out of the box, it yelled quality, which is hard to find these days regardless of price sometimes. One of the features I immediately liked is the magnetic charging base, which means you can pull it from the charger one-handed if you have to, no cables to deal with. Its things like this that can be a deciding factor for me sometimes.
The magnet is strong enough so that you can mount the base on uneven surfaces, and the light fits snug so it will not fall out of the base even if you do have to charge it on an uneven surface.
Having the ability to charge using a USB cable is another great feature, and it would pair up well with a small solar panel, which could be attached to your backpack as you hike. You could charge it in your vehicle if you have a USB port, as well, as with many of the portable battery packs and converters on the market today.
Read Full Article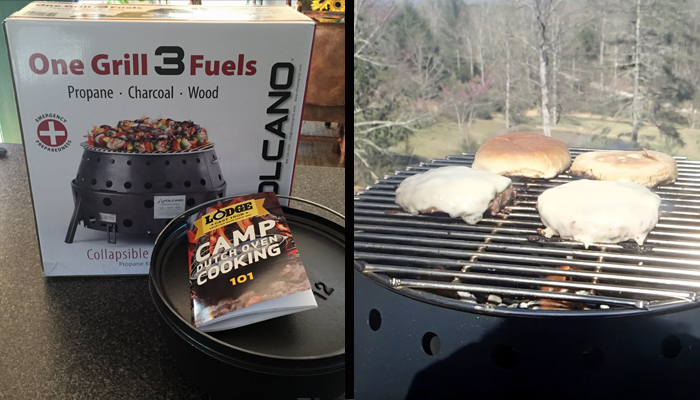 Posted in
Stoves
, April 11, 2016
I wouldn't necessarily categorize the Volcano 3 as a survival stove, though; it could be used as one. The reason being is the weight. At 25 pounds, it would be difficult to pack in a survival kit and tote around the backwoods. We can call it the perfect Prepper stove however.
This stove is capable of providing you and your family three meals a day for as long as it takes during any crisis or emergency. I like that it collapses to five inches with a quick snap of the wrists. It is ready to pack away in minutes after you have let it cool down, of course, and remember to be responsible when disposing of hot ashes from a wood or charcoal fire, and never use this stove in an enclosed area even if you are cooking with it using propane.
Read Full Article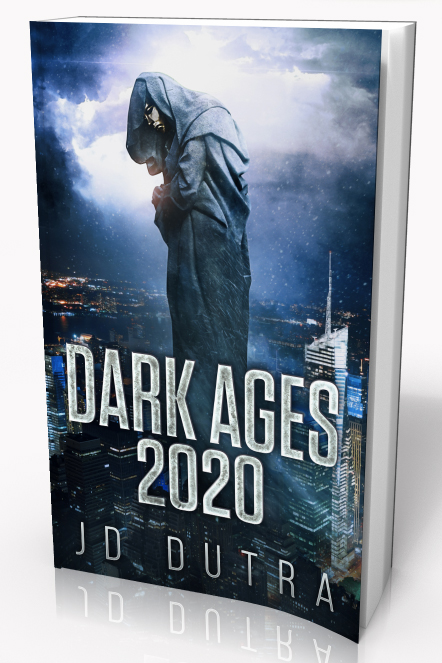 Posted in
Books
, April 4, 2016
It's not often that when you're reading a book that you stop for a second and go, "Wait, is this happening right now? In real life!" Well I found myself thinking that one too many times in JD Dutra's Dark Ages: 2020. This is the tale of a Secret Society that sets out to initiate their plan of a "better world". We follow a cast of extremely relatable characters in their attempts at keeping a "life" together amidst all that's going on. There's also something very dark and disturbing lurking in the shadows of the story that brings an element of mystery into the plot, for a very enjoyable read.
A New World Order has devised a plan: To wipe out majority of the world's population, which enables them to bring about a new era of their design. This isn't the first time either, the same group was responsible for The Black Plague. Which in turn resulted in The Renaissance. Their ties are global, their history is ancient, and their power is unmatched. To make matters worse, the president of the United States is starting to have his doubts about the entire plan itself.
Read Full Article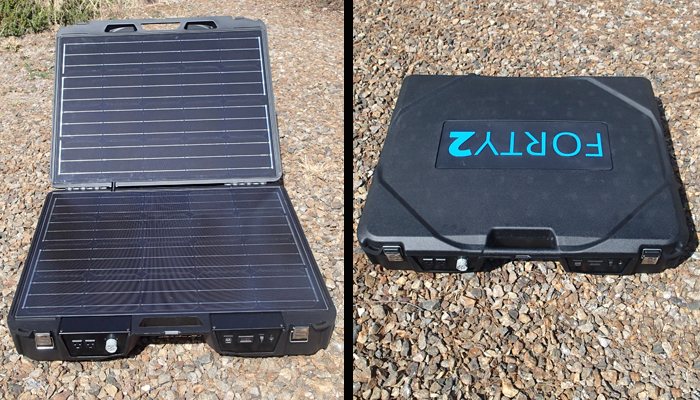 During a SHTF scenario, you will run out of gasoline, diesel, propane, and natural gas supplies will be disrupted, but sunshine, well the sun is not going away anytime soon. Some might say a volcano or comet strike can create so much ash and dust that the sun will be blocked, so what good is a solar generator then. Well if you are convinced either of the two will happen soon, then so be it, but for everyone else, you can still rely on sunshine while every other energy source is long been depleted.
Read Full Article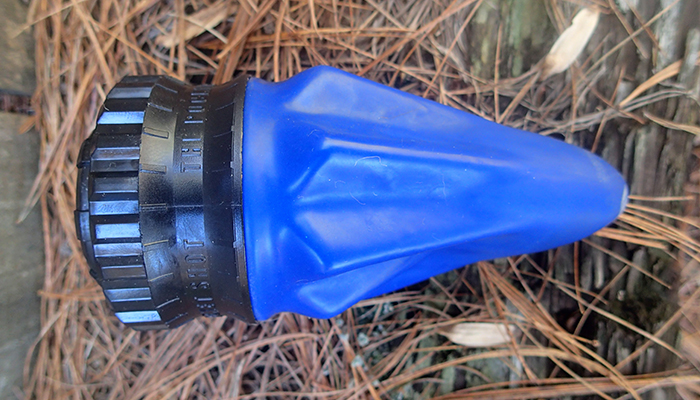 The Pocket Shot is new take on the slingshot, a natural evolution, if you will, from the traditional slingshot to a circular one that you can carry in your pocket, tackle box, or backpack, closed it measures 2.3 inches by 1.3 inches, so carry it anywhere.
It is described as a projectile launcher with a cone-shaped latex pouch that is securely attached to a fiber-reinforced composite ring, so all you do is drop your ammo into the pouch, stretch it back, and let fly.
Read Full Article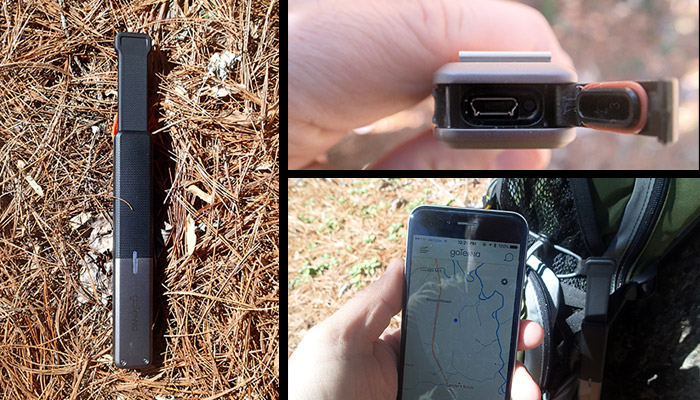 The goTenna works with iOS or Android devices.
Pair goTenna to your Smartphone via Bluetooth, and use the app to connect with other goTenna users, which can be up to several miles away. This system essentially turns your Smartphone into a walkie-talkie.
It takes less than a minute to create your own people-powered network, anywhere. This system does not require towers, routers, or satellites.
The manufacturer recommends that you attach your goTenna externally and as high off the ground as is practical for best results. Attach to the outside of your pack, or attach to your person in some manner, such as a belt loop or shoulder straps. When not moving about put the antenna where the signal is less likely to be obstructed by heavy foliage, hills and so on.
Read Full Article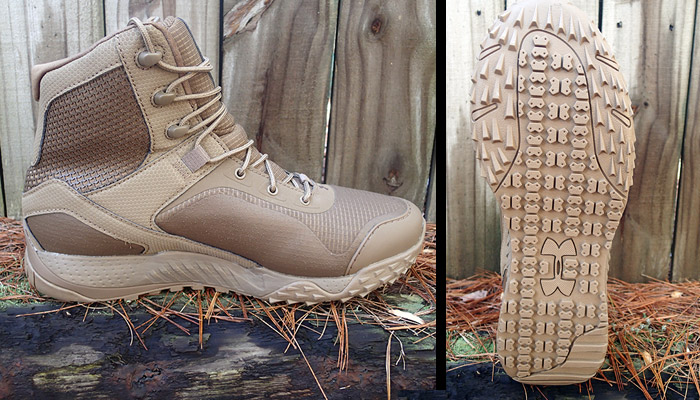 Posted in
Apparel
, February 17, 2016
A foreword about UA
Kevin Plank went a long way from UA's humble beginnings in his grandmother's basement to owning a brand generating around 4 billion per annum.
It all started with an intention of making a "better" T-shirt that'll get rid of the body sweat rather than absorbing it. He was a college football team captain at the time, after failing private school and working countless jobs ranging from selling flowers to parking cars.
Read Full Article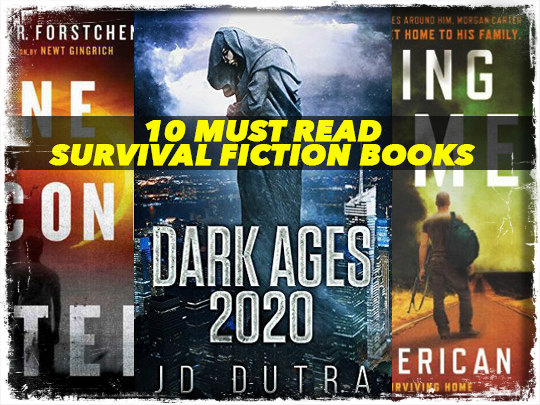 Posted in
Books
, February 4, 2016
Now this list is in no particular order, but all of these are fantastic reads. All of them will certainly get your mind working, when it comes to what would happen if SHTF…
1. One Second After – William R. Forstchen
This book follows John, a retired Army Colonel and history professor, during the aftermath of an EMP (Electromagnetic Pulse). Extremely well written, Forstchen touches on some very real problems one would face during such an event. This book was so well received and thought provoking that it was actually referred to, during a meeting with congress, about the threat of an EMP attack on the United States.
Read Full Article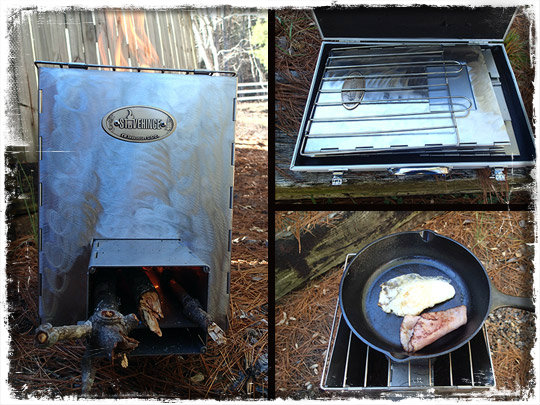 Posted in
Stoves
, January 19, 2016
First, a little about how the Stovehinge Collapsible Rocket Stove works, and why it is so efficient when it comes to combustion. This stove has the traditional "L" shaped design that allows oxygen to be drawn into the fire chamber via the split feed tube design.
The feed tube is split into two chambers, the top is the feed tube for combustibles, and the bottom is for airflow.
Read Full Article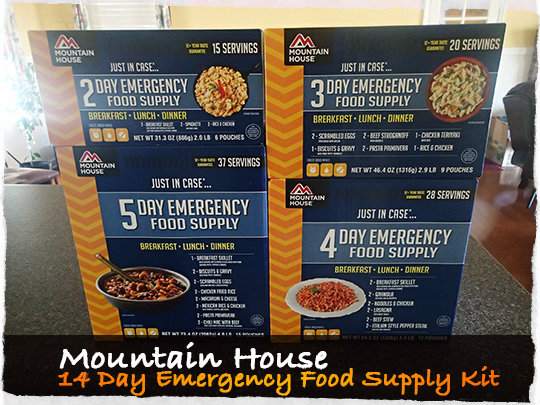 As some of you may know, previous articles have talked about emergency management experts recommending that you have a three day supply of emergency essentials on hand in the event of a disaster. The recommendation comes from emergency managers at the local, state, and federal levels. We here believe that the recommendation of three days of essentials is outdated, in my opinion it needs to be raised to a more realistic level.
Read Full Article