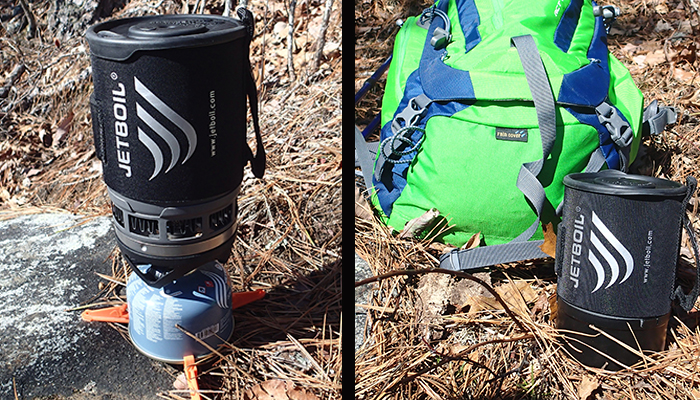 Posted in
Stoves
, February 4, 2017
There is certainly room in your survival pack, vehicle or in with your camping supplies for this compact and extremely efficient personal cooking system. A possible life-saving system because it can boil water and cook food all in its compact cooking cup, which sits right on top of its fuel canister. Once your water is boiled or food heated/cooked simply remove the cup and eat or drink right from it.
We like to see survival or hiking, camping, and hunting gear that is compact, rugged, and easy to use and can perform multiple tasks. One thing to keep in mind, however, this unit does require a match or lighter to ignite the burner because it does not have a built-in sparking device.
Read Full Article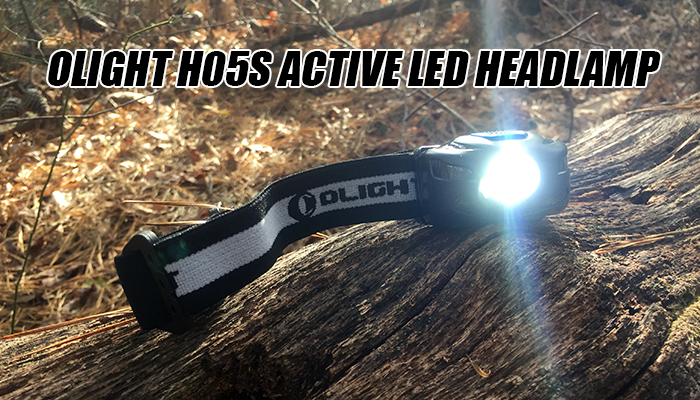 Posted in
Misc
, January 18, 2017
We have talked about the need for a headlamp, a quality headlamp in previous articles. The need is still there, and now the quality problem has been solved as well. Olight's H05S Active solves the quality issue, at a very good price by the way.
One of the outstanding features that I am sure you will come to appreciate is the wave function, (hands-free motion sensor). Imagine you have heavy gloves on or your hands are dirty from cleaning a fish, skinning a rabbit or from working under the hood of your car and daylight is fading quickly. Well, with the wave function, you do not need to worry about getting your headlamp dirty or worry about fumbling for the switch. No, you just have to wave your hand in front of the built-in sensor to active the light and then another wave of the hand to shut the light off.
Read Full Article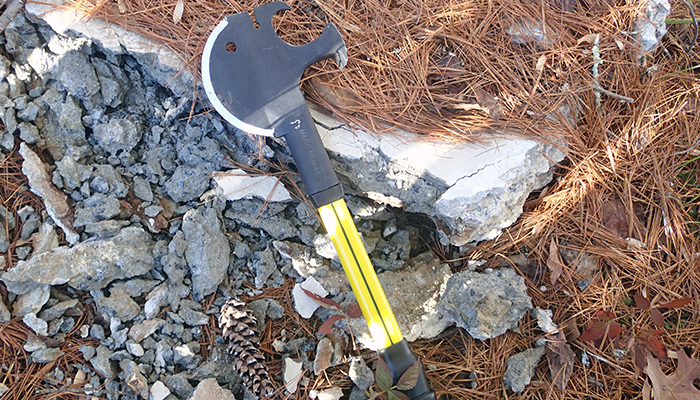 It is called the "The Trucker's Friend", but after taking a closer look we here realized it is a friend to all, because it is a tough all-purpose tool. A tool that combines the indispensable functions of an ax, (ax blade sharpened using a file), a claw hammer, crowbar, nail puller, wire twist, spanner wrench, grapple hook, tire chain hook and more.
Read Full Article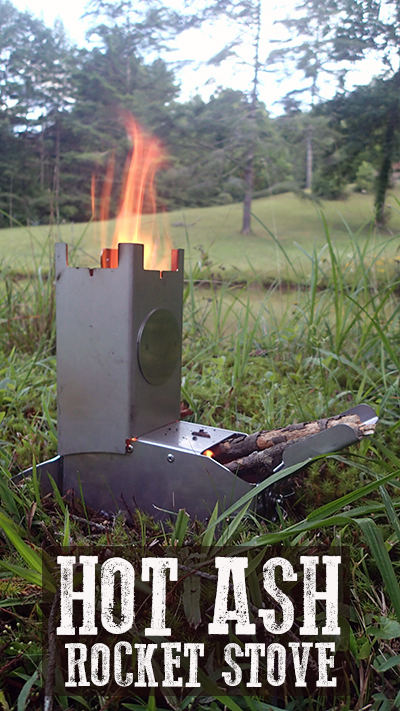 Posted in
Stoves
, July 2, 2016
First, this stove packs down to 3 inches square by 9 inches tall, and that right there caught my eye. Rocket stoves are everywhere, some are more mobile than others are, however, and then there is the so-called rocket stove made out of cinder blocks. Well, that's great for the backyard but try bringing one along on your hiking trip.
Yes, you should know how to make your own rocket stove, but keep in mind any you do make for an emergency is likely not going to fit well into a pack, and how many times can you use it for emergency cooking. In some cases, it makes more sense to purchase one that will last a lifetime, is easily packed, and weighs just three pounds.
Read Full Article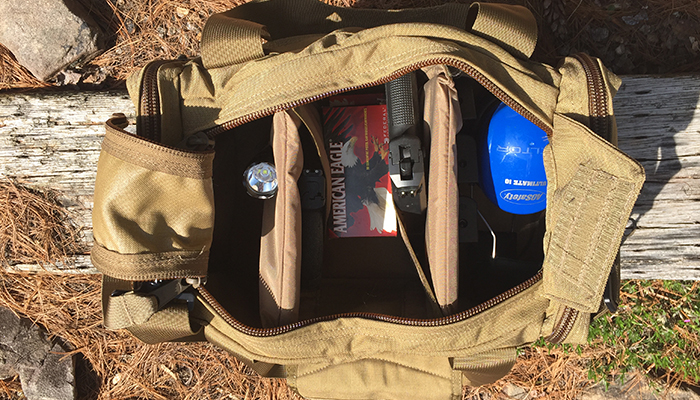 This bag is made in the USA in Selma, North Carolina, and it is Berry Amendment compliant under USC, Title 10, and Section 2533a. What is the Berry Amendment and what does it have to do with a range bag anyway.
The Berry Amendment is a statutory requirement that restricts the Department of Defense (DoD) from using funds appropriated or otherwise available to DoD for procurement of food, clothing, fabrics, fibers, yarns, other made-up textiles, and hand or measuring tools that are not grown, reprocessed, reused, or produced in the United States.
The Berry Amendment has been critical to maintaining the safety and security of our armed forces, by requiring covered items to be produced in the United States. With respect to textiles and clothing, the Berry Amendment has been critical to the viability of the textile and clothing production base in the United States (Trade.Gov, 2016).
Read Full Article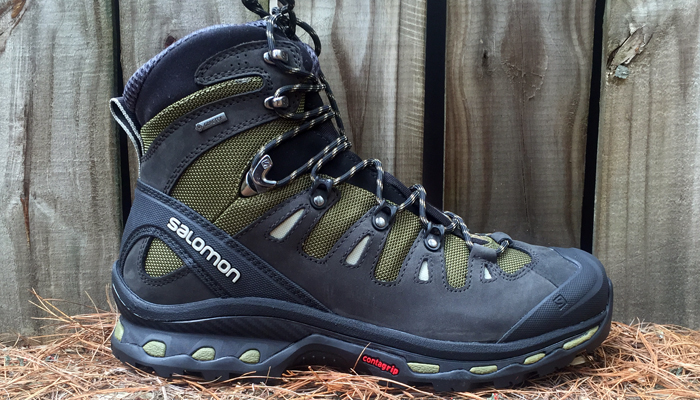 It's rare to find a pair of boots that feel broken in right out of the box, but the Quest 4D feel like they were tailor-made for my feet. The ankle support these boots provide is what seals the deal for me. Rolling an ankle in the backwoods, or anywhere for that matter, is not something any hiker wants to do, and if you can find a boot that is comfortable, sturdy, breathable and looks good, with good ankle support, you had better grab them fast.
Walking around the backyard doing yard work is one thing; hiking over rough terrain with a pack on is another matter entirely. There are work boots and there are hiking boots. You need to know the difference and you can't scrimp when it comes to hiking boots, because if your boots fail you, where does that leave you. Unless you are Cody Lundin you are left barefoot and possibly with a foot or ankle injury from wearing the wrong hiking boot.
Read Full Article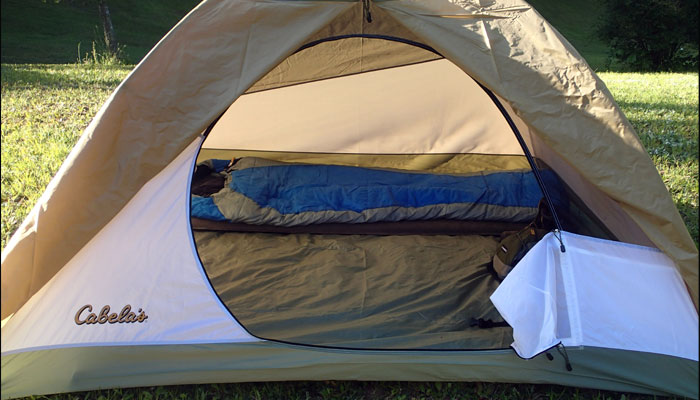 ALPS Mountaineering Comfort air pad – review
The review of the ALPS Comfort self-inflating pad is a result of working with 3bed.scom, a website with a scientific approach to testing and rating best air mattresses and pads out there.
Bits of ALPS trivia
After running Kelty, a backpack company, Dennis Brune started ALPS in the early 1990s with a simple but ambitious mission statement – to make quality gear at lower prices.
It's a claim we'll put to test as we look into this sleeping pad.
The company makes a range of hiking and camping gear, from chair and tables to tents and air mattresses.
Read Full Article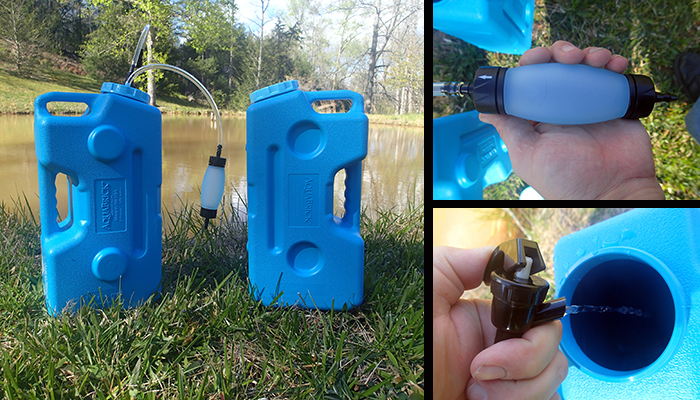 Having access to clean drinking water and having a system in place to filter contaminated water is an important, if not the most important aspect of prepping. Regardless of how much water you stockpile using a reliable and clean source before the crisis; you have to plan for the eventual depletion of your water source. 
This means you will have to collect and purify a source, a surface water source that may very well be contaminated.  The AquaBrick™ Water Filtration System is ideal for anyone needing a way to eliminate contaminates from water to make it safe to drink in any survival situation or emergency. With aging water pipes and contaminates from the pipes themselves it is important that you have a system in place to filter even your very own tap water.
Remember Flint Michigan and other municipalities. Your tap water can become contaminated at any time for any number of reasons.
Read Full Article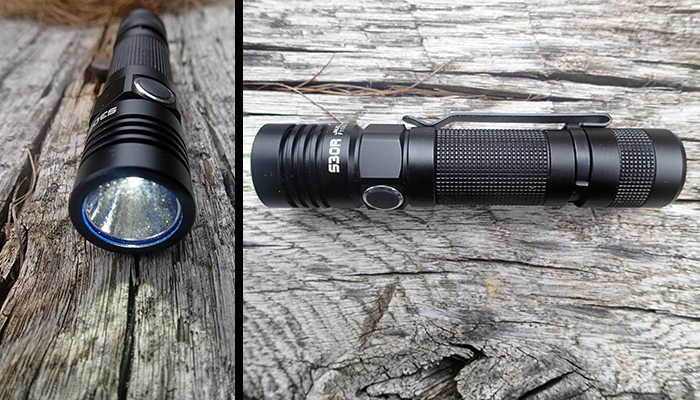 When I pulled this one out of the box, it yelled quality, which is hard to find these days regardless of price sometimes. One of the features I immediately liked is the magnetic charging base, which means you can pull it from the charger one-handed if you have to, no cables to deal with. Its things like this that can be a deciding factor for me sometimes.
The magnet is strong enough so that you can mount the base on uneven surfaces, and the light fits snug so it will not fall out of the base even if you do have to charge it on an uneven surface.
Having the ability to charge using a USB cable is another great feature, and it would pair up well with a small solar panel, which could be attached to your backpack as you hike. You could charge it in your vehicle if you have a USB port, as well, as with many of the portable battery packs and converters on the market today.
Read Full Article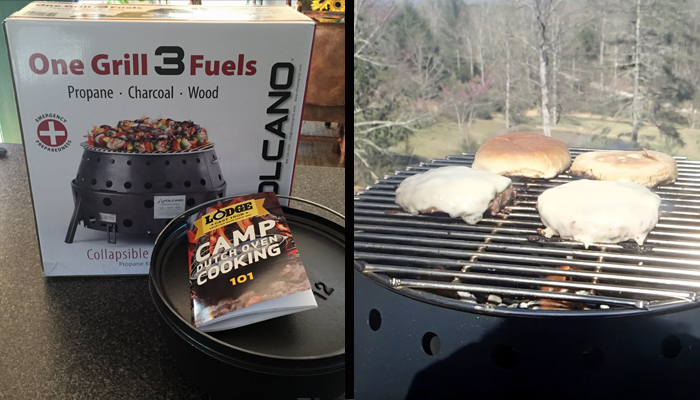 Posted in
Stoves
, April 11, 2016
I wouldn't necessarily categorize the Volcano 3 as a survival stove, though; it could be used as one. The reason being is the weight. At 25 pounds, it would be difficult to pack in a survival kit and tote around the backwoods. We can call it the perfect Prepper stove however.
This stove is capable of providing you and your family three meals a day for as long as it takes during any crisis or emergency. I like that it collapses to five inches with a quick snap of the wrists. It is ready to pack away in minutes after you have let it cool down, of course, and remember to be responsible when disposing of hot ashes from a wood or charcoal fire, and never use this stove in an enclosed area even if you are cooking with it using propane.
Read Full Article