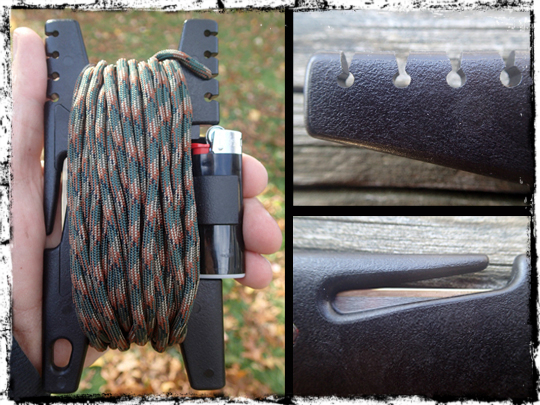 You can wrap up to 100 feet of Mil-Spec Paracord on the Spool Tool. Keep in mind however, that commercially manufactured Paracord made to Mil-Specs or otherwise can have varying diameters.
Typically, the U.S. military does not set a standard overall diameter requirement in its stated specifications, 550 cord (nylon kernmantle rope) usually measures 5⁄32 inch (4 mm) in diameter.
The Spool Tool© is the only Multifunctional Tool designed for storing, cutting, and finishing Paracord
Manufactured with a Lenox® Shatterproof  Stainless Steel Bi-Metal Titanium Coated Utility Blade (Replaceable)
Manufactured with all stainless steel hardware and includes two hatch nuts and screws with an additional spare set included
Equipped with eight multi sized proprietary burn slots, for finishing the ends of the heated Paracord
Read Full Article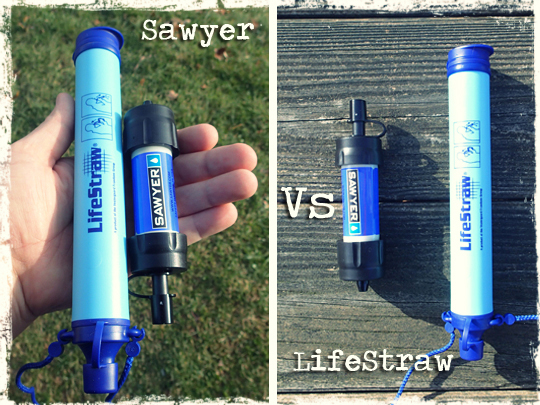 While I was Christmas shopping, I came across a new water filter by Sawyer called the Mini. After checking out its specifications and seeing how many different ways it could be used, I had to pick one up. I have been using the Lifestraw for a while now and it goes with me whenever I'm hiking and fishing and I also have one in my bug out bag as well. But after comparing these two filters and seeing all the benefits of the new Sawyer, it looks like I will be replacing the Lifestraw in my bug out bag with the Sawyer.
Read Full Article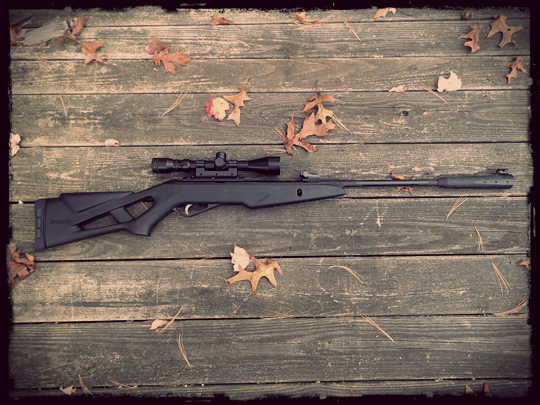 Everybody likes to pull a trigger and hear a bang, the bigger the bang the better. There is something gratifying about the report of a large caliber rifle and the smell of gunpowder. In reality, for most survival situations a traditional rifle is technically overkill. In all but self-defense between another human or dangerous animal and hunting large game a powder driven rifle delivers far more force than is necessary to achieve your objective. When considering what goes into preparing for a prolonged survival situation with a powder fed rifle there is an alternative that is very attractive on several fronts. That alternative is the air rifle, in this case, the Gamo Silent Stalker Whisper IGT.
While the Gamo Silent Stalker Whisper is the air rifle I am reviewing, let's take a moment to go over some of the benefits of owning an air rifle as a prepper. With an air rifle you need not worry about reloading or storing expensive ammo. Bulk air rifle pellets, such as the ones fired by the Silent Stalker are so inexpensive nearly everyone can stock up a lifetime supply. As I write this you can get 1250 pellets for around $25. Storing enough ammo for a grid down situation will not break the bank when compared to even .22lr. With all of that ammo one can afford to practice and become a deadly shot.
Second, everyone dreams of bringing down big game, one shot; lots of meat, but consider that the air rifle can put plenty of food on the table. In reality, Squirrels, Grouse, Rabbits, Turkey, Possum, and pheasant and many more small animals become fair game for anyone deftly wielding an air rifle. There is plenty of punch with this air rifle to put food on your table.
Loose bolts, useless scopes
Let us talk about the Gamo Silent Stalker Whisper itself. In the end it was a really good air rifle, so read on, but not before I had to spend time tweaking it. Out of the box many of the bolts were loose and required tightening. It actually affected the accuracy of the weapon. The bolts that secured the stock were loose and gave the barrel side to side play. While not a huge deal, it was easily corrected and once corrected the accuracy was much improved.
The scope that came with the gun was also a throw away. No amount of tweaking could put the crosshairs on where the gun was actually shooting. I ended up replacing it with a Leapers UTG 3-9×40 AO Rifle Scope. It was when the bolts were properly tightened and the scope zeroed in that the rifle began to show it's true colors.
Air Power
This gun is NOT a toy. A surprising amount of power is on tap at the squeeze of the trigger. Using the GAMO's premier pellets it can easily blow a hole right through a substantial amount of wood. I was shooting at a piece of pallet wood and without fail the pellets passed completely through, every time. In fact, quite a few times the pellets traveled right through the pallet and securely lodged themselves in a wooden chair that was securing my target. While intended targets of this rifle might be small game it certainly has the power with a properly placed shot to bring down larger game in a survival situation in a last resort. The same goes for self-defense, I would not want to be on the receiving end of this air rifle.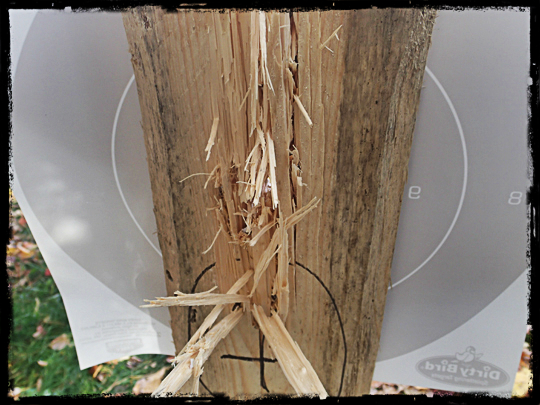 Accuracy
Once properly sighted in with the Leaper's Scope the Silent Whisper proved to be very accurate. Using the Artillery Hold from about 25 yards I was able to toss most pellets through a 2" circle with all of them landing within the second circle that measures 4". While not a sub-MOA sniper rifle, the accuracy of the Silent Whisper is good enough to confidently shoot within its effective range.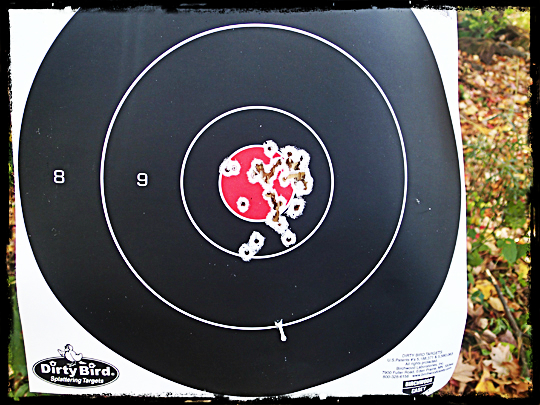 Technology
The Silent Stalker employs a feature that is newer to the air rifle, namely the Inert Gas Technology piston. Instead of relying on a spring this rifle calls upon a gas piston for its power. There are a few significant advantages of this system. First, you can leave it cocked without compromising spring integrity. Leaving a spring powered rifle can compromise the power of the gun over time. With the IGT system you don't have to worry about that. The gun also fires well in all temperatures. A springer has grease and oils on the spring and in cold weather the lube will thicken causing the gun to lose power. This is not the case with IGT. It smoothly fires in all conditions.
Silence..most of the time
Well, the gun is called the Silent Stalker Whisper. When using regular pellets this is the case. Being quiet when firing regular bulk pellets tells me one thing, they are subsonic. There are many survival situations where a silent weapon is beneficial, namely you can use the weapon without alerting an adversary as to your position. The premier pellets are a different story. Travelling at up to 1300 fps means they are supersonic and are accompanied by a mini sonic boom. While the extreme speed of these pellets can increase accuracy and also adds to the stopping power the report is something to consider. You will not be practicing with premier pellets in a suburban back yard without attracting some major attention, think "almost .22".
Notable features
The Silent Stalker also includes a few added bonuses not found on some air rifles:
Ambidextrous thumbhole stock with dual raised cheek pieces
Fiber Optic front and rear sights (rear fully adjustable)
ND52 Noise reduction, reduces noise by 52%
2 Stage adjustable smooth action trigger
Considerations
In a prolonged grid down situation you have to consider the reliability of any tool. Machines with moving parts wear out and an air rifle is no exception. One broken part and your rifle becomes a club. I might suggest if you are considering a rifle to also purchase some of the more common spare parts, like O-rings. Gamo offers these parts on their site. A few extra spare O-rings can vastly extend the life of your air rifle.
Conclusion
An air rifle is a must on any prepper's list. In lots of cases it may be all you can afford when stocking up on a lifetime of ammo is considered. Once the aforementioned tweaks are made to this rifle it is a competent machine. If I was making a decision on an air rifle the Gamo Silent Stalker Whisper would be at the top of the list.
Read Full Article
Posted in
Reviews
, November 13, 2013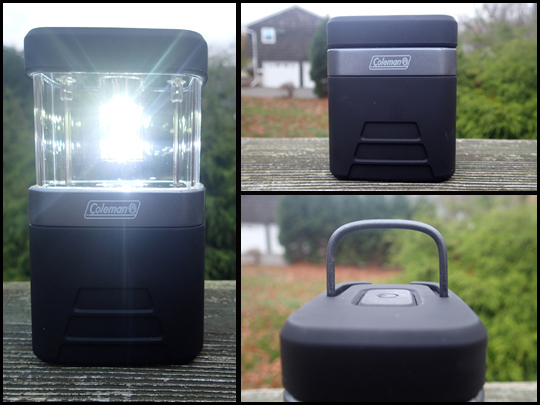 Specifications:
Patented Pack-Away® design collapses to half its size for compact, protected storage
Fits easily in glove boxes and trunks in case of emergency
Durable, shatter-resistant polycarbonate globe and shock-resistant outer shell
Four modes—high, low, emergency strobe and off
High: 105 lumens, up to 5 hours of runtime
Low: 68 lumens, up to 13 hours of runtime
Emergency strobe: up to 40 hours of runtime
Lightweight design—8 oz. (226.8 g), even with four AA-cell batteries
3-year limited warranty
Yesterday I was at my local Walmart and I happened to see this cool little lantern by Coleman. What caught my eye was its ability to collapse to half its size for compact storage and its bright 105 lumens LED. The lantern is shatter and shock resistant and is IPX4 rated against rain and splashing water. The mini lantern has 3 modes of operation high, low and an emergency strobe and runs up to 13 hours on low.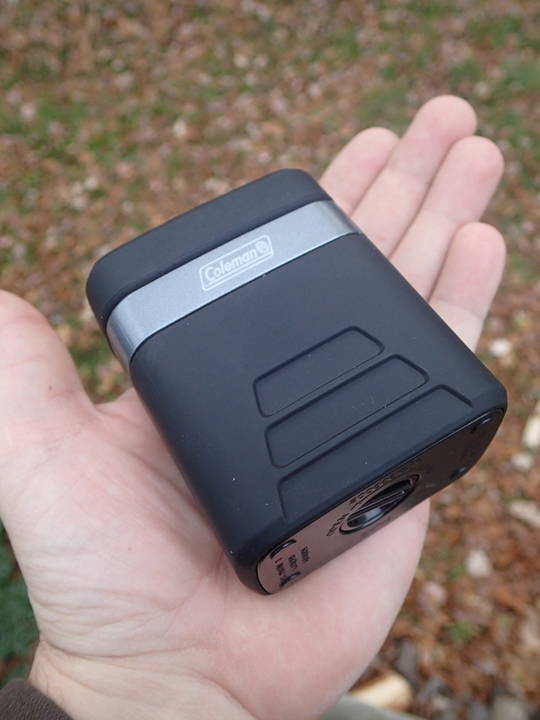 The Coleman pack-away mini lantern is very lightweight, even with four AA batteries it only weighs in at 8 oz. The lantern automatically shuts off when collapsed, which prevents the light from being accidentally turned on. There is a folding wire hanging loop and an included mini-carabiner for easy hanging. For 22 dollars you really can't go wrong with this little lantern and it would be great for bug out bags, car kits, backpacking and camping. You can purchase the Coleman pack-away mini lantern on Amazon for $21.98.
Read Full Article
Posted in
Knives
, November 5, 2013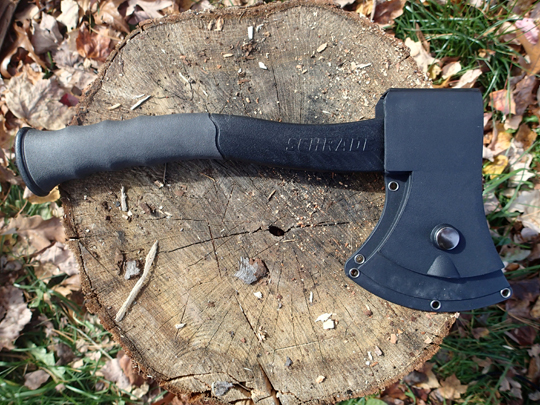 Manufactures Specifications and Description
Overall length is 1.8″ (30.0cm)
Weight 2lbs
Length of handle is 5.2″ (13.2cm)
Blade length is 3.8″ (9.6cm)
Blade material is 3Cr13 stainless steel
The head is connected/fused to a solid glass-fiber-filled (PA5.2) handle
Ergonomic rubberized handle
Includes a thermoplastic sheath with snap for easy access
Schrade has once again come up with a product that makes practical sense. The Schrade SCAXE2 Extreme Survival Hatchet is more than just a camp axe it is a survival hatchet. The Ferro rod in the handle is so simple I am surprised that not all hatchets come so equipped.
The hatchet has a striking pommel that can actually be used for striking nails, wooden stakes or even for some emergency flint knapping or breaking rocks. In an extreme survival situation, you can use the hatchet to make an emergency egress for quick extraction if you find yourself trapped. The blade is made for chopping and splitting and the pommel can be used for blunt force strikes.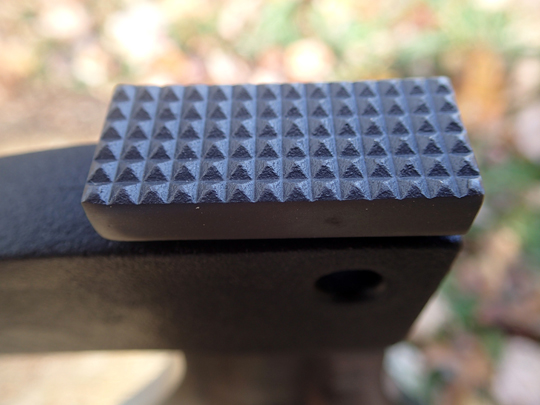 The hatchet can be used in any type of extreme weather situation. The blade is stainless steel, which means it corrosion/rust resistant, and the handle is rubberized and impervious to moisture so even when wet you can be assured of a solid grip.
The biggest problem I had always had with camp axes is where to carry one. Should I lash it to my pack, belt or simply slip the handle between my belt and waist. Hatchets always seemed to be in the way but every survival pack should have one and now with the Schrade, you can wear it on your belt just like any piece of survival gear. You can easily access the hatchet by unsnapping the holster and pulling the hatchet free one handed. The sheath has belt loops and grommets for lashing to a pack or even to a four-wheeler or any type of vehicle.
Note the blade design and bevel of the edge, the way it is shaped makes the Schrade Hatchet ideal for splitting and chopping. You have all used hatchets in the past and many of you have tried to split wood and the first thing you know the entire hatchet head is buried and jammed between the split pieces, and then you have to work just to free up the hatchet. The Schrade blade strikes and forces the wood apart as it drives down so it helps eliminate getting the head jammed in place. One good strike on seasoned wood and the job is done.
The handle is shaped for swinging downward with force. A straight handled hatchet is simply not designed for striking and I always felt like my hands where going to get smashed when swinging and striking. Once you pick up the Schrade SCAXE2 Extreme Survival Hatchet, you just know it is made for hard work and you will immediately start looking for something to chop or split with it.
In a survival situation, you need shelter and fire almost right away in most cases and if you have a dependable survival hatchet and a Ferro rod, you have the means to make shelter and fire. With the Schrade Survival hatchet on your belt, you can be assured your chances of survival have dramatically increased.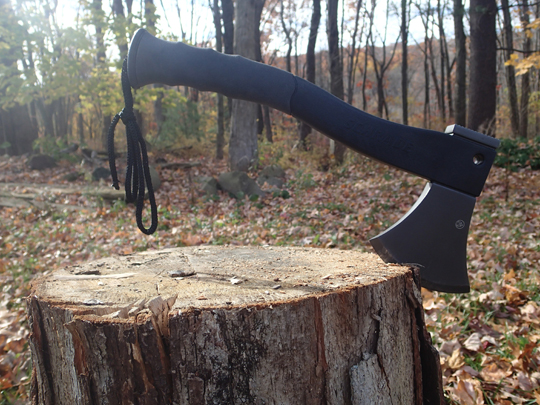 To use the Ferro with your Schrade Extreme Survival Hatchet simply drag the rod along the side of the hatchet head, (not along the blade) to remove the coating. Once you see the shiny material underneath then pull the rod along the side of the hatchet, I found the edge of the pommel to be the best place. Pull toward you to direct the spark toward your tinder bundle.
The Schrade SCAXE2 Extreme Survival Hatchet is ideal for bug-out-bags, survival kits and even home disaster kits for work around the home in an emergency. The survival hatchet is also ideal for hunters, campers and other outdoor enthusiasts. You can see a full line of schrade products at TaylorBrandsllc.com.
Read Full Article
Posted in
Knives
, October 27, 2013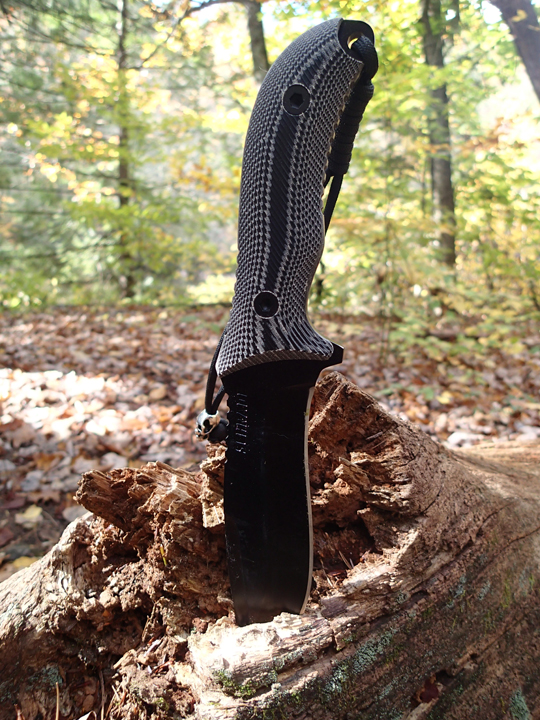 Schrade SCHF10 Full Tang 1/4″ Inch Knife
High Performance Micarta Handle Slabs for Rugged Grip
5.2-inch Blade
10.5″ over-all length
Nylon Sheath with extra pouch for sharpener or other accessories
Lanyard Hole in Handle
The SCHF10's blade is made out of 8Cr13MoV High Carbon Stainless Steel. What does all this mean? It means you have the best of both worlds. You have stainless steel, which is corrosion resistant but tends to be softer combined with high carbon, which is harder and holds an edge better.
On the Rockwell "C" Scale or HRC, the blade material on the SCHF10 comes in at Rc56 to Rc58 this is midrange and considered quality material for a knife blade. The C scale is based on material hardness and its resistance to indentations versus scratch resistance. Many experts consider the material "high-end" but budget friendly steel.
Anyone considering a survival knife needs to pass on any that are not full tang or at least three quarters tang. The SCHF10 is full tang with a lanyard hole, which in an emergency can be used as a non-lethal defense striker or glass breaker for creating an egress, (entry/exit).
Having a ¼" blade thickness, this thing is a beast and you know when you pick it up it can get the job done. Heft is important; the so-called Rambo knives can break if you try to split wood chunks by hammering on the backside with a sizable piece of wood to drive the blade down. This will not happen with the SCHF10.
The Micarta handles can be removed with a tool, and this is important if you happen to break one (you would have to try hard to break one though). Remove the handles and wrap it in Paracord, also another good reason why you want a full tang knife.
Micarta is an excellent handle material because of its hardness and texture. Micarta is made by layering linen and sometimes other material such as canvas with a special epoxy resin. To cure the material the layers are heated while under pressure. The handles are virtually indestructible.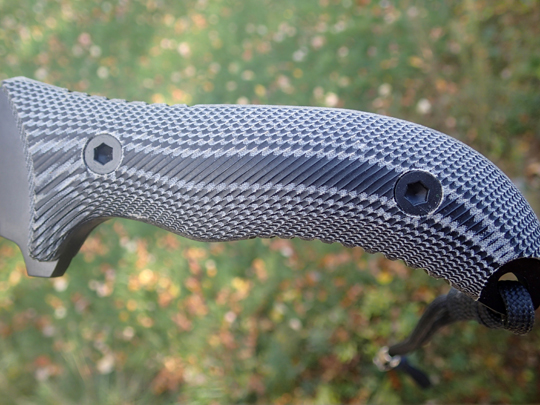 A fine edged blade, which of course means no serrations and personally, I do not care for any type of serrated knife blades. They get dull and are difficult to sharpen and it seems to me it makes the blade look more like a prop on some knives. For those that like serrations for cutting webbing or clothing keep in mind why you are buying the SCHF10. It is a survival knife that can be expected to chop small trees for shelter building, trim ends for spear points, split chunks of wood for the fire, skin and dress wild game, clean fish and carve small items while still being able to cut thread for gear repair and wound stitching.
Have you ever wondered what the notches or clefts are on the backside (Choil) of the knife? No not for sawing wood, it is called by many "jimping". This is where you "choke up" on the knife. You would place your thumb or index finger on the notches to keep from slipping. This can prevent accidental cuts and In addition, you can use the jimping to pick a hot pot up by the handle and not have it slip off the blade.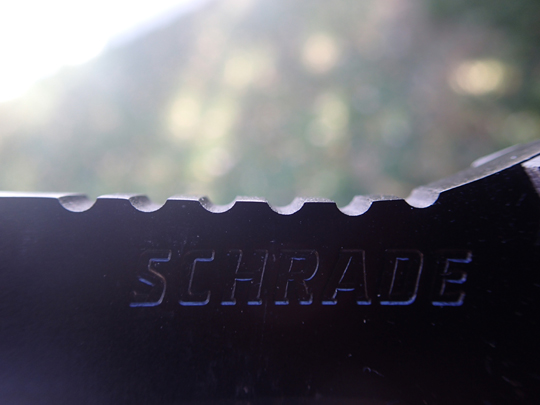 Overly aggressive jimping can weaken the blade, and some manufactures will add deep notches to give the knife a "fierce" or tactical look. The SCHF10 has it right; there are just enough serrations to be functional without compromising blade integrity.
A drop point blade means you are less likely to snap the point off the blade. This makes it so you can do plunge cuts. If you are, dressing/butchering game and hit a bone or use the blade as an ice pick the blade is strong enough to handle the stress.
The sheath is good quality and feels more like a heavy canvas than ballistic nylon, which means it is less likely to begin fraying. The sheath is designed for a right-handed belt carry. It is possible however to reverse it but will not seat fully because of the blade curvature. It comes with a small-attached carry pouch for a sharpening stone or survival gear such as fish line, hooks, matches and so on.
Overall, an excellent knife suitable for a wide range of tasks and priced under $50 dollars so you can use it for an everyday carry and have an extra one in your go bag/survival kit. You can see the full line of Schrade knives at TaylorBrandsllc.com.
Read Full Article
Posted in
Apparel
, October 18, 2013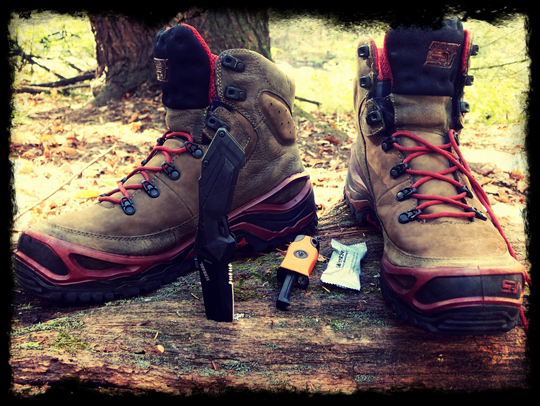 Product Review Rock S2V Substratum Direct Attach Hiker
Hikers, hunters and other outdoor enthusiasts understand the need and importance of good footwear. Additionally, anyone serious about roaming the great outdoors on foot knows not to give his or her feet a passing nod, especially when it comes to comfort and safety. Your foot comfort should be a top priority. Keep your feet dry and blister-free to prevent certain types of medical conditions from developing; you simply cannot afford to risk your health, especially if you are miles from civilization. Make your feet a top priority and ensure comfort for your feet by picking up a pair of Rock S2V Substratum Direct Attach Hikers.
Manufactures' Description/Specifications
Moisture Wicking Lining
Fully gusseted tongue for performance comfort
Molded foam padded with high abrasion Lycra and antimicrobial space mesh
Open cell foam forefoot with polyurethane top layer
Polyurethane enhanced toe wrap and extended back guard
Polyurethane, direct attached for superior longevity and a permanent outsole bond
Proprietary wave underlay texture for element traction and shedding
Target pattern design for max articulation
Three quarter TPU stability and impact resistance plate with flexible forefoot
TPU arch plate
Tri-density molded antimicrobial insole, fuchsia colored for signaling
550 military grade Paracord boot laces
Crampon and snowshoe compatible
Flexible woven forefoot & 3mm EVA perforated cover
UST essentials located within outsole: fire sparker and wet cubes (x2)
Having a moisture wicking lining is so very important especially in cold weather. As you know, having wet feet can cause trench foot (emersion foot), frostbite, blisters or even worse. Your feet will sweat in cold weather. There is no way really to stop your feet from sweating but having the moisture wicked from your feet will reduce the cooling effect cause by evaporation of that moisture and help to prevent blisters and other foot conditions caused by damp feet.
The boot laces are 550 Paracord, which as most of you know, has seven inner strands which can be used for fishing line, sewing thread, shelter building, fire starting (bow and drill) and the list goes on. You simply cannot have too much 550 Paracord when out in the field.
This is a true hiking and survival boot. Fire sparker and wet cubes, used for fire starting, are in the insole. If you have cordage and the means to build a fire in wet conditions, you have dramatically increased your chances of surviving in any situation.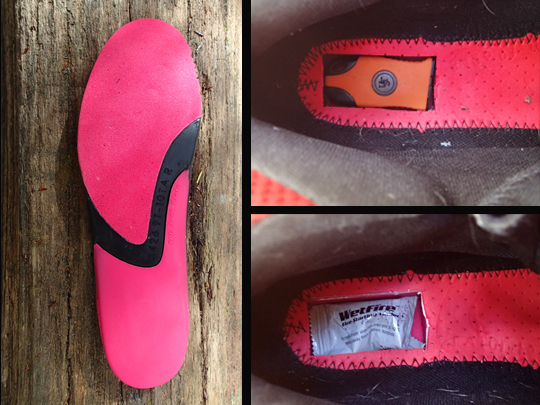 The insole is brightly colored and it can be removed to signal for help. That is not all this insole has. The antimicrobial insole also helps to prevent odor and cushions the feet. The Rock S2V Substratum Direct Attach Hiker has one of those soles you just have to love. How many times have you been mired in mud and you shoes seemed to be carrying 20 pounds of mud when you move on. The soles seem to shed mud, dirt and debris so you can keep your traction. It has an arch plate that absorbs impact and you will be surprised how long you can be on your feet in these boots without all of the aches and pains.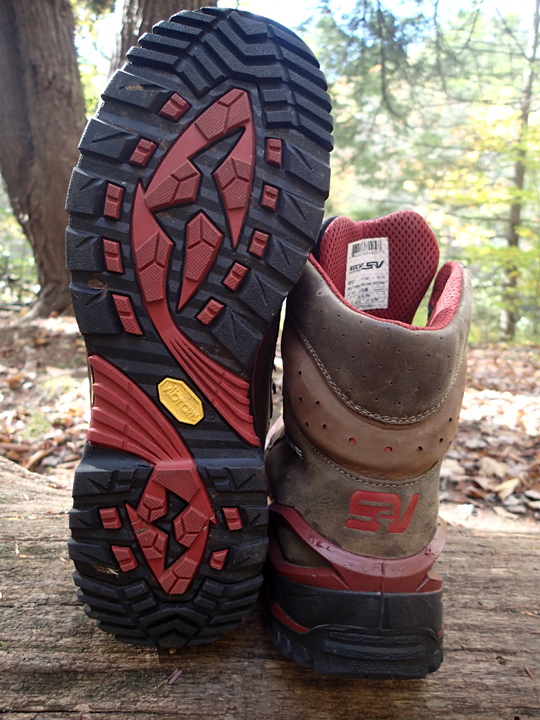 If you have ever worn snowshoes or crampons then you know you had better have the right pair of boots. Being miles from home is not the time to realize you cannot strap on a pair of snowshoes or crampons. With these boots, you have no worries because they easily adapt for a sure fit.
An incredible hiking shoe that with the lace up design of these shoes you have plenty of ankle support and the laces can be adjusted throughout the day. This is especially important if your feet happen to swell; the laces are easily adjusted to accommodate. Walking over rough terrain really gives your ankles a workout, and a sprained ankle spells disaster when you are miles from home.
Final Thoughts 
After seeing these hikers for the first time I knew that I had to have a pair, at least to try. For years survival experts have been telling people to make sure their packs are equipped with plenty of 550 Paracord, fire starting tools and a way to signal for help. Now with my pair of Rocky S2V hikers those bases are covered as I have the means for all of that. I wore my boots while hiking and fishing all this past summer and they held up great; my feet always stayed dry and comfortable. So, if you're looking for a great pair of hikers, I highly recommend that you give them a try. To see the full line of Rocky S2V Substratums visit rockys2v.com.
Read Full Article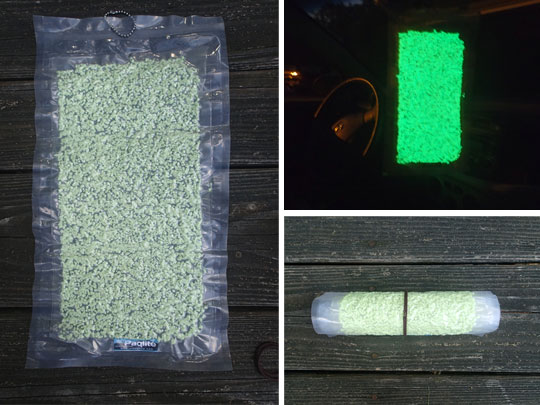 The UVPaqlite is designed to be an "all night, night light". This amazing product uses a combination of earth's rare minerals to produce crystals that allow for the capture of glowing photons. The crystals can be exposed to any light source to recharge them, which then glow all night long. You can purchase various sized packages that can be used anywhere you need a light source.
The amount of area lighting is dependent upon the size package, because the more crystals the more light you have. Purchase various sized packages so you always have the right size for various needs.
No activation is required, no snapping, shaking or cranking. Simply expose the packages to light for a battery free, trouble free light all night long. The crystals last a lifetime there is no expiration date whatsoever. Store them for years, pull the package out, expose to light and then that night you have a convenient and hassle free light source.
The UVPaqlite is environmentally friendly, non-toxic and does not produce a flame, heat or sparks so they are ideal for children's rooms, bathrooms, garages and kitchens for all night, night-lights.
The packaging has a handy hanger so you can secure the Paqlite on tree branches, doorknobs, inside closets and for hanging inside your tent. Use them on hunting trips, camping trips and make sure you have one when out day hiking because you never know when you may find yourself unexpectedly out after dark.
The ideal light source is natural light (sunlight) but any light source can be used. It only takes a few minutes of sunlight to re-charge the Paqlite. It recharges even if left inside your tent during the day and will even re-charge on cloudy days. It simply needs light from any source.
If hiking suspend the packages outside your pack so they are ready to use at night. Even exposure to propane lanterns will allow the crystals to absorb light if you failed to expose it to natural light as you were hiking or setting up camp.
The Paqlite is ideal for bug-out-bags, home emergency kits, cars, RVs, boats,  and for general use around the house. Every family should have a few in their emergency disaster kits. No more worrying about dead or leaking batteries, you know by having a Paqlite in your kit that you will always have at least one light source during any emergency.
The Paqlite is not a bright light and you will notice you can see better when using it, if your eyes have adjusted to the dark, which generally can take up to 30 minutes. The light is not projected like a flashlight beam but glows to give you ambient light making it ideal for marking locations for trailheads, campsites, wall switches and for virtually any object or area that you may need to locate in the dark. Their uses are only limited by your imagination. If you are out camping hang them along the trail to the latrine, and remember to place one inside the latrine as well.
Because the packages are waterproof, you can hang them outside to signal rescue personnel if you are stranded on a boat or even in a vehicle. This is a very important aspect because if your home and community is flooded you must have a way to let others know the home, vehicle or boat is occupied and that you need help.
Frankly, it is hard to find anything wrong with this product. The concept is amazing and you are guaranteed to have a light source in virtually any environment you find yourself in, just make sure you take the packages out of the glove compartment for road trips, or suspend outside of your pack while hiking to make sure they are absorbing light so you are never left in the dark.
You can see the full line of UVPaqlite products at UVaqlite.com
Read Full Article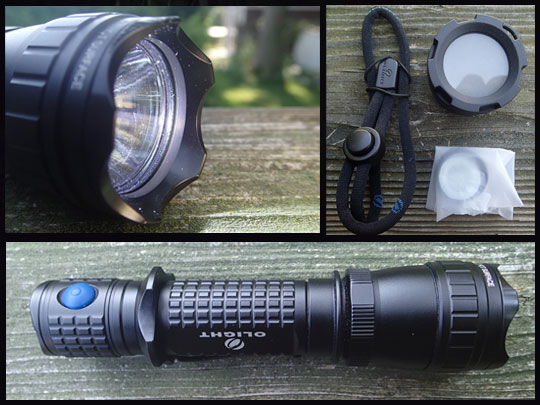 M20S-X L2 Features Include:
Output up to 550 lumens
Has three brightness adjustment levels, up to 550 lumens, 110 lumens and 10 lumens also includes a 10Hz strobe feature
Duel tail switches can be dimmed by using the tail cap switch for tactical operations
Water resistant up to IPX7 (up to 30 minutes at one meter under water)
Compatible with 2 x CR123A/RCR123 or 1x 18650 batteries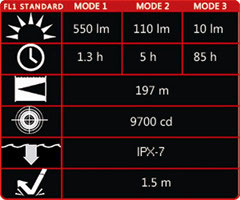 "Innovative tactical user interface and dual tail switches; New UI assigns the dimmable function to tail-cap switch, which greatly facilitates tactical applications, especially via remote press switch. Tail side switch controls output brightness levels, three brightness levels "low-medium-high" changes by circle. Hold the button to activate strobe"
 The M20S-X L2 has a lockout function to prevent accidental activation when in your pack or even when in the convenient carry holster to prevent battery discharge. To activate press the tail switch and side switch simultaneously, this will power the light off and lock it.
Having three brightness levels is a key component, because if you are in a tactical situation you may not want to advertise your location. You may find you need close up lighting, but do not want area coverage to prevent detection if cutting through a barrier or checking for intrusion devices. Having brightness options really sets the M20S-X L2 apart from other tactical lights. Setting the light to 10 lumens is also ideal for checking your watch, compass or reading a map.
The strobe function is not only perfect for rescue operations if you find yourself stranded or lost it can be used in other emergencies to alert passing motorists of a vehicular accident, or any type accident. Use it as a signal device in a tactical situation to communicate with others on the team to avoid breaking radio silence.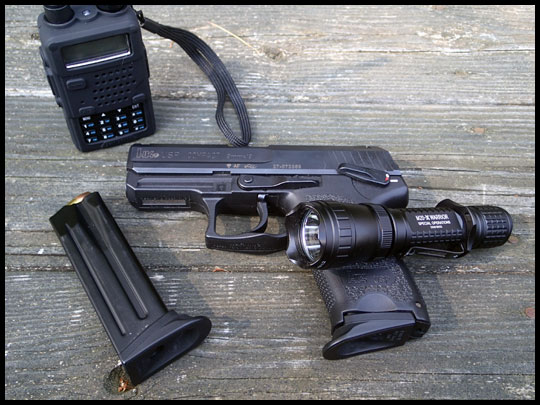 The strobe light can be used to blind/confuse an assailant or shooter temporally by focusing it directly at their face even if they are wearing night vision goggles. The bezel is stainless steel so it can be used as a striker to repel an assailant. In an extreme emergency, it may also be used to break glass, but it is recommended you only do so if have gloves on or can wrap your hand in any type of protective layer.
The M20S-X L2 can be clipped directly to your belt, pants pocket or carried in a holster for easy access. The holster is designed to carry the light so the lens is down. This means that when reaching for the light you can activate the switch as you are pulling the light, putting it in the ready position much quicker. This may not seem like an important point to some but in a shooting situation, identifying your target quickly is vital to your own safety.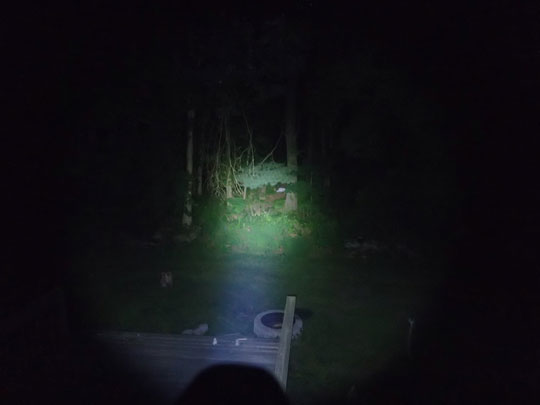 Shock resistant up to 1.5 meters and waterproof up to a one meter depth (3 feet) so it can be used in extreme weather, which is when you need a reliable light, the most.
The M20S-X L2 can be adapted for weapons mounting by purchasing optional accessories. Carry one in your bug-out-bag, carry one as part of your every day carry (EDC) and have one in your home's emergency essentials kit.
This may very well be the last light you ever need to buy. Rugged and dependable it is ready to handle any situation you are confronted with. Carry the M20S-X L2 on hikes, hunting trips, and camp outs, and have one for home defense as well as for any tactical situation.
Final Thoughts:
When I first opened the case to the M20S-X I thought to myself, wow that looks heavy, but after picking it up I was quite surprised how light it was. I never really was a flashlight guy until I started using this light, and I can easily see all the benefits of carrying a tactical flashlight as part of your everyday carry. I was quite amazed how much light this little flashlight throws off and how easily you could blind an assailant with it, just ask my neighbor lol. Another thing I like about the Olight is that it's practically indestructible, but don't just take my word for it check out the video below to see the beating Voodoo Tactical gave this flashlight. I would like to thank Tiffany over at Olight for providing me with the M20S-X LS to test and review. You can purchase the M20S-X for $75.95. To see a full line of Olight products visit OlightWorld.com
Read Full Article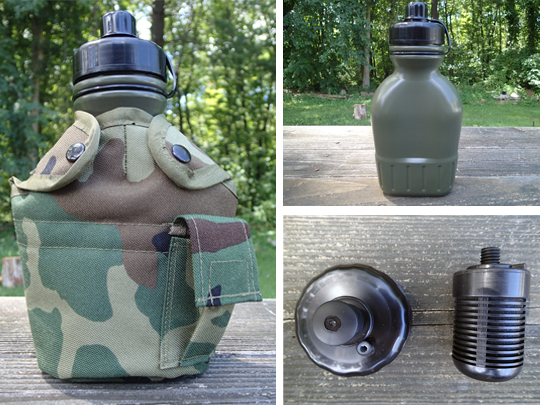 Filtered Canteen – 38oz by Clearly Filtered
The Filtered Canteen is certified to remove 99.99 percent of all Giardia, Cryptosporidium, and bacteria along with waterborne cysts. The Filtered Canteen provides the average user with 100 gallons of filtered water, which means it lasts on average for six months. The filter according to the manufacturer also removes all viruses and 99.99 percent of salmonella, E, Coli, lead, mercury, radon 222 and 90 percent of fluoride, so with the Guardian anti-microbial technology you can fill up the Filtered Canteen from any fresh water lake, river or stream without getting sick.
The canteen is made from 100% BPA free, non-leaching plastic
The concept cannot be any simpler, simply fill the canteen from a water source put the cap and filter combination back on and drink. The filter does not need to be cleaned and when you notice a water flow reduction, it is time to change the filter (usually after six months of normal use).
The Filtered Canteen will work with any standard canteen cover and cup so make sure you have a quality cover that can be attached to your web belt or pack to disperse the weight. The recommended method for weight reduction in your pack and for body balance is to carry one full canteen attached slightly forward on both the left and right side of your body.
Do not place the filter in soapy water, in the dishwasher or use with hot water
Do not place the canteen/filter in the freezer 
The Filtered Canteen is not for use with saltwater 
Use caution when handling the filter/drinking cap so you do not immerse the part you drink from in contaminated water. Always remove the cap/filter combination and fill the canteen by immersion or pouring from another container into the canteen. Ensure the part you drink from is protected from contamination at all times.
If you are an outdoor enthusiast then you know the importance of safe clean drinking water. There are various ways to filter and purify a surface water source but it requires the use of chemicals and boiling and this is after you have filtered the water. This means you have to carry various supplies and materials with you.
By carrying the Filtered Canteen, you have reduced the number of items you need to pack. The canteens are also ideal for bug-out-bags, and home emergency kits. During some disaster situations, your local municipality may issue a boil order or your water supply may be disrupted because of water line damage. Use the canteen to filter tap water if you have been notified of a water line break or otherwise have reason to suspect the water supply may be contaminated during a crisis.
Carry at least two in your bug-out-bag or survival kit so one is always full. You never know when you will be able to find another water source so always carry enough clean filtered water to see you through the day. If you use two canteens, rotate their use so the life expectancy remains average for both. By having two, you can filter up to 200 gallons of water, which may seem like a lot but in a survival situation, whether at home or in the wild you simply cannot have too much clean drinking water.
It is recommended that anyone going on a day hike even for a few hours carry a Filtered Canteen by Clearly Filtered. A planned day hike expected to last for a few hours can turn into a nightmare of days wandering lost. Having a Filtered canteen with you can mean the difference between surviving and not.
Final Thoughts
I tested the filtered canteen several times over the last week from a creek I have running in the back of my house and I felt fine afterwards. I highly recommend you test any water filter you buy, don't just put it in your bug out bag and hope it works when you need it. It is better to find out it doesn't work now when you can get medical attention, than later when you can't. I actually find myself using it everyday just because it removes 90% of fluoride from my tap water. The filters are replaceable, you just unscrew them from the cap and replace with a new one, pretty simple. I would like to thank Asaiah from Clearly Filtered for providing me with a filtered canteen to test and review. You can see their full line of filters at www.ClearlyFilterd.com.
Read Full Article