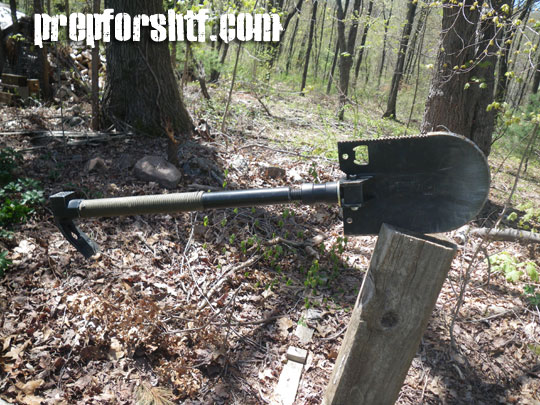 Here is a video I made showing some of the uses of The Crovel Extreme, including throwing it as a weapon. I think this is an awesome tool even though it's a bit on the heavy side for a bug out bag. It is definitely way better than one of those cheap folding shovels and it has many uses as you can see in the video below. You can get one here, they have improved it since the model I have.
Read Full Article
Posted in
Stoves
, April 28, 2013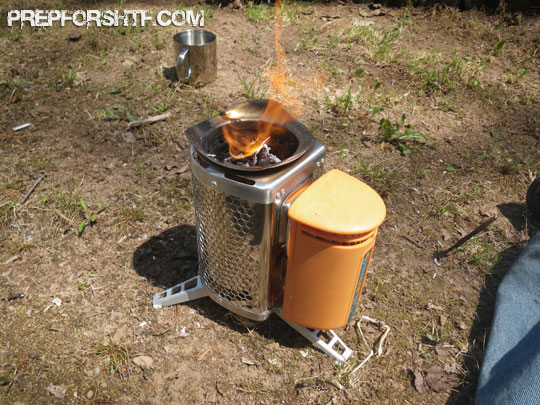 Today I did a quick boil test with my BioLite camp stove. I also weighed it because a lot of people think this thing weighs a ton for some reason, when it is actually comparable to some lighter stoves when you add the weight of the fuel that you will have to carry along with them. The BioLite weighs in at just over 2 pounds.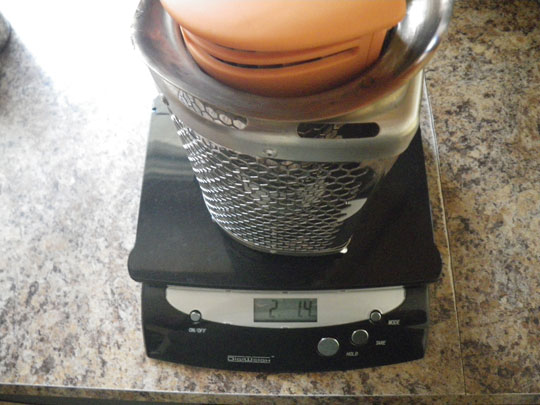 One small drawback to this stove is you can't boil water with it in a small cup as you can see using a small cup will only snuff out the fire.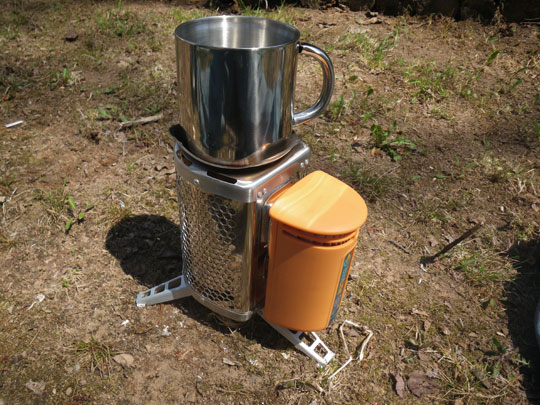 So for this test I am going to use the GSI Ketalist with 32 ounces of water and I will be running the fan on high and it's about 65 degrees out today.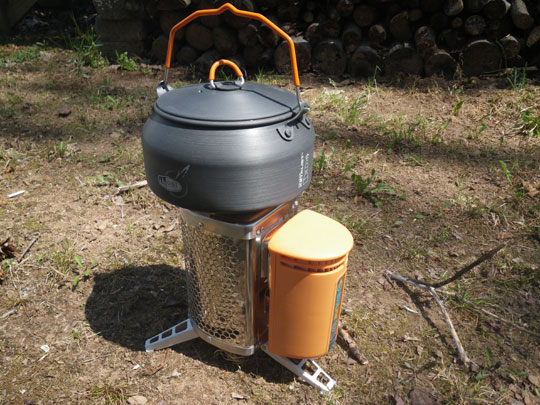 This stove on high really consumes some fuel and burns pretty hot.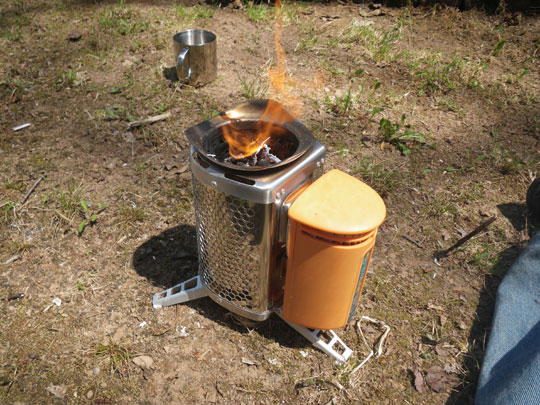 I had a rolling boil in just under 5 minutes at 4 minutes and 55 seconds, not too bad for 32 ounces of water.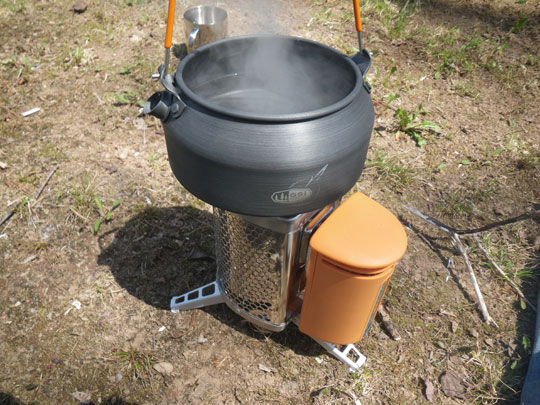 Read Full Article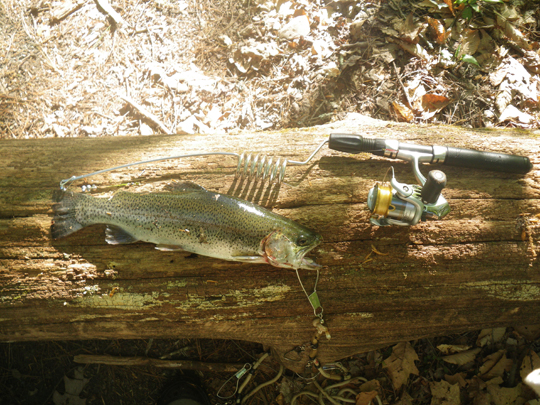 My Emmrod Pack Rod Review
First let me say that I'm not getting paid for this Emmrod pack rod review, it is my unbiased opinion. Ok with that out of the way let me start by saying I love this little rod. Today I fished the entire day for trout with it and I can honestly say that there isn't anything that I didn't like about it. The quality of this rod is top notch. The rods overall length is just about 24 inches and weighs about 8 ounces without a reel. The handle measures at about 10 and 1/2 inches and has a rubber anti-slip material.
Read Full Article
Posted in
Apparel
, December 12, 2012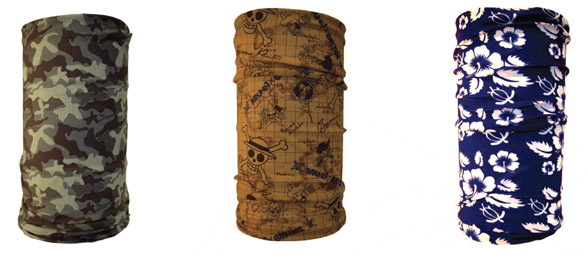 So I came across a cool little product that I will be keeping in my bug out bag from now on, it's called the Hoo-rag. Whats a Hoo-rag you ask? It's a cool type of bandana that can be used in a variety of different ways. Not only can you wear it like a regular bandana without having to tie it, but it can also be worn as a balaclava, face rag, head band, neck warmer, pony tail rag, pirate rag, and an alice rag. This could be very useful in a SHTF type scenario i.e. protect from dust, sun, sweat ect.
You can also change the way you wear it in a matter of seconds which is a plus and it can be used to strain water if need be.  I think it's so useful that I plan on getting another one for my get home bag. They come in a variety of colors and patterns including many popular camo patterns. The video below gives a demonstration on how easily you can change the way you wear it. Hoo Rag also specializes in bandanas for the US Marine Corps, fisherman, motorcyclists and even dogs!
The price of the Hoo Rag is $14.95 for most designs and if you aren't picky about the design, there are 3 color combinations (black/white, white/black/, pink/white) available with the Hoo Rag logo for $9.95
For more info or to order online: HooRag.com
Read Full Article