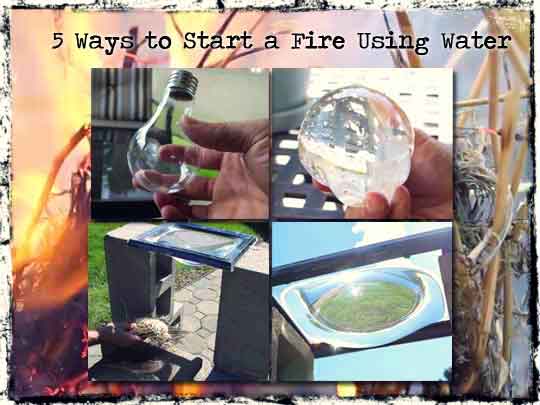 knowing alternative ways to create fire could save your life someday. Grant Thompson from The King King of Random has put together this excellent video showing you five ways to start fire with water. Yes I said water, I have seen 2 of the methods used in this video before but was quite surprised to learn 3 more methods. So check the video below and give some of these methods a try, because you never know when they could save your life someday. Remember if you don't have water you could use your urine if you had to.
Read Full Article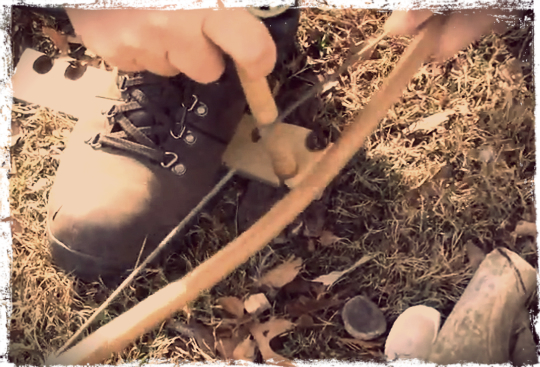 Knowing how to make fire from friction is an excellent skill to have. So if you have been wanting to learn how to start fire with a bow drill or just been having trouble with your technique, then here is an excellent 2 part video for you by BushcraftOnFire. He goes into detail on some of the common mistakes most will make when first learning how to make fire with a bow drill. So check out the video below and if you're just learning get yourself a 1×4 piece of cedar to make your own so you can start practicing.
Read Full Article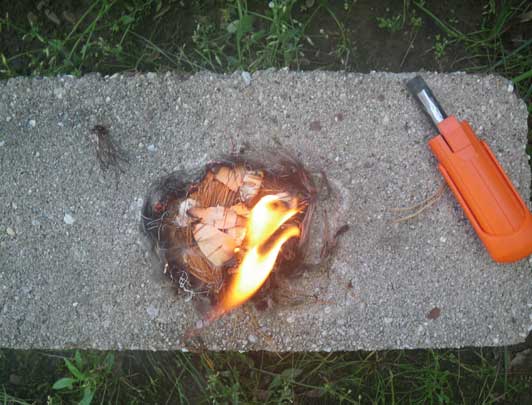 You're not always going to have cotton balls with vaseline, so knowing how to make a good tinder bundle is an excellent skill to have. So watch this video by the guy's from Dan's Depot and then go out and practice making tinder bundles, because it's not really as easy as it looks.
Read Full Article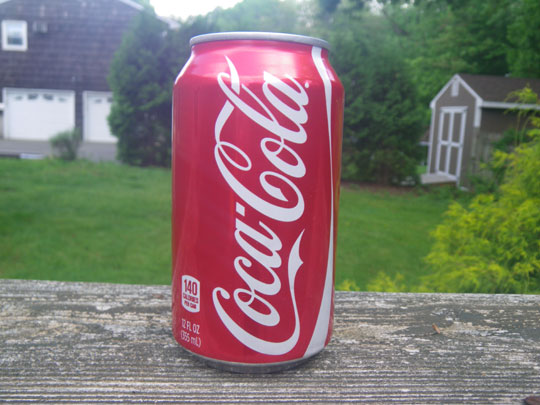 So I saw an article on how to start a fire with a soda can and a bar of chocolate, so I decided to give try it for myself to see if it works. The bottom of a soda can is ideal for reflecting and concentrating the sun's light, just not in its present state. Apparently you can polish the bottom to a mirror finish using chocolate or toothpaste. After about an hour of polishing with chocolate I still hadn't gotten the bottom of the can to a mirror finish, it was better just not reflective enough. I think its possible it's just going to take quite a bit of time and rubbing. So I decided to speed things up and use some mothers aluminum polish that I had, here are the before and after results.
Read Full Article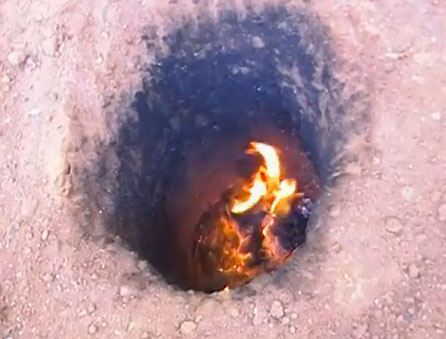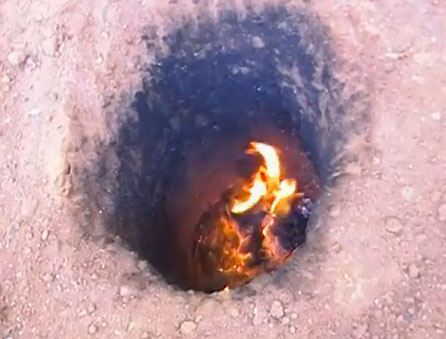 Here is a good video by southernprepper1, that shows you how to make a Dakota Fire Pit. This type of fire is good to use when you want to keep a low visibility, especially during a bug out situation. They are also useful if there aren't any rocks around to make a pit. So give the video a watch and try making one yourself.
Read Full Article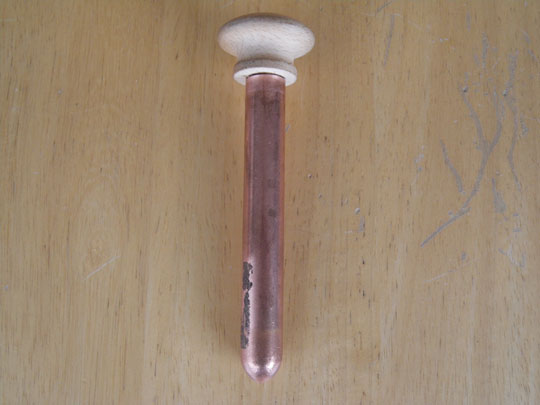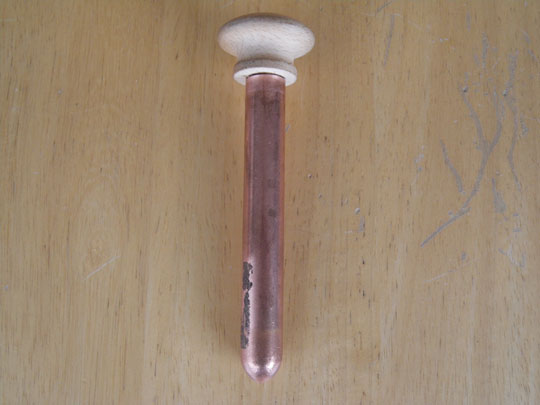 Today I'm going to show you how to make this fire piston for under 10 Bucks. You can get the supplies needed at Lowes, Home Depot or most hardware stores.
Tools Needed:
1. Pipe cutter or hack saw
2. Knife
3. Screwdriver
4. Drill
5. Drill bits
6. File and or sand paper
Supplies Needed:
1/2 inch x 6 inch copper stub out
1/2 inch oak dowel rod 6 inches or longer
1 wood drawer handle
3/8″ I.D. x 9/16″ O.D. O-Ring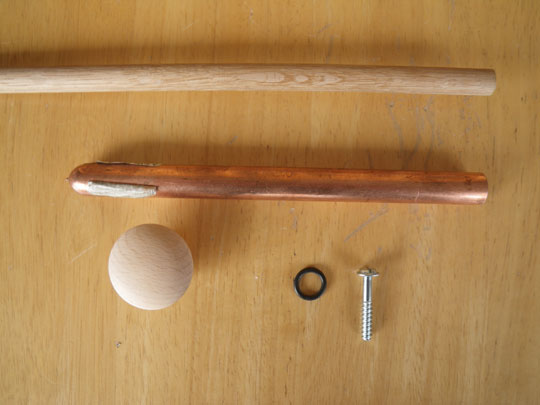 Step 1. Measure your copper stub out so it's 4-1/2 inches in length and cut off the excess with your hack saw or pipe cutter.
Step 2. After you cut the pipe it should have a rough edge like the picture below.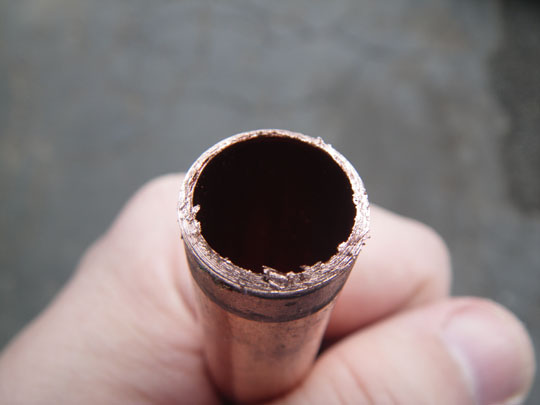 Step 3. To allow easy insertion of the piston rod, taper the first few millimeters of the inside with a half round file or a piece of sandpaper folded into a cone. Make sure to remove any metal dust.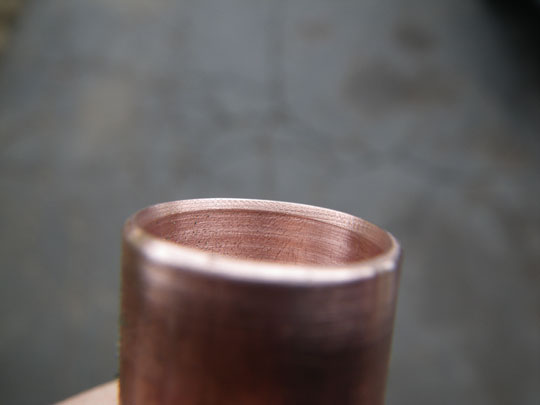 Step 4.  Place your dowel rod inside the copper stub out as far as it will go and cut it a few millimeters longer than the copper stub out.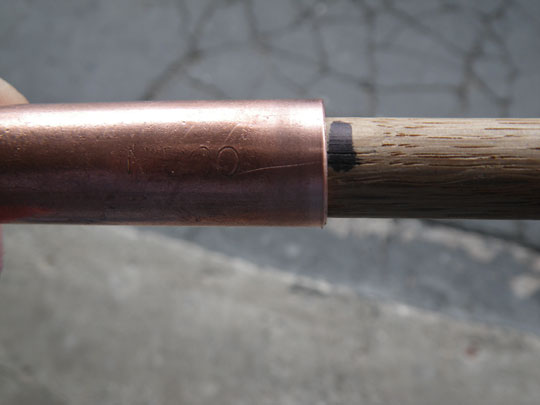 Step 5. Make a smooth and even ringed groove about 3 mm off the end of the piston rod. This cut is meant for the O-ring and both have to match exactly. You want to get an even groove that is the exact same depth all the way around the rod. If the groove is not even, the rubber O-ring will not seat right and leakage can occur underneath the O-ring when trying to compress the air inside the piston. It is a precision job and it requires a lot of trying out by putting the O-ring in place and trying to make it slide into the tube. When searching for the right fit, the piston rod should enter the tube without trouble and move freely up and down the piston tube (use Vaseline to lube the o-ring) and without too much resistance when pushed. The groove can be made by Inserting the piston rod (just like a drill bit) into a hand drill power tool. You can now let the rod spin and use a file or fine toothed saw to make the cut. You can also carve this out by hand with a knife.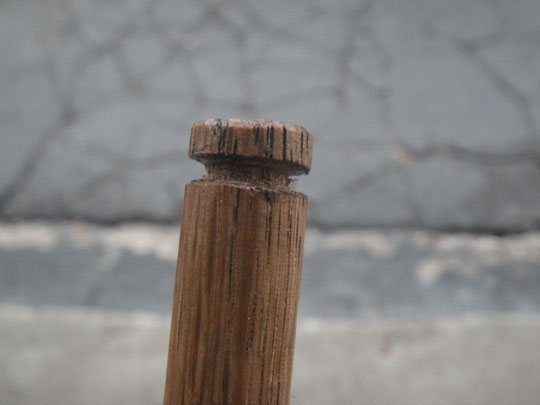 Step 6. Place the o-ring in the groove.
Step 7.  Drill a shallow hole into the working end of the piston rod (the end with the rubber O-ring), approximately 4-7 millimeters wide with a depth of a couple millimeters. This is the tinder cup in which the tinder is placed.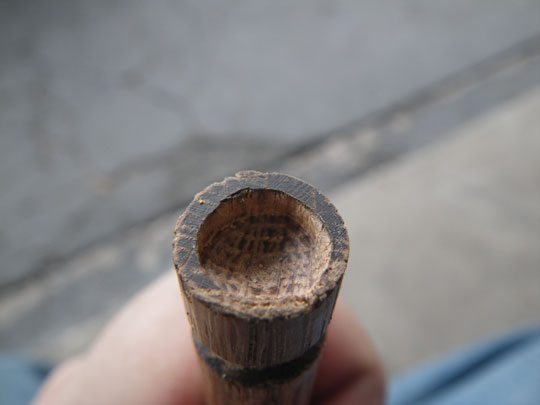 Step 8. Drill a small pilot hole in the other end of the dowel to attach the drawer handle.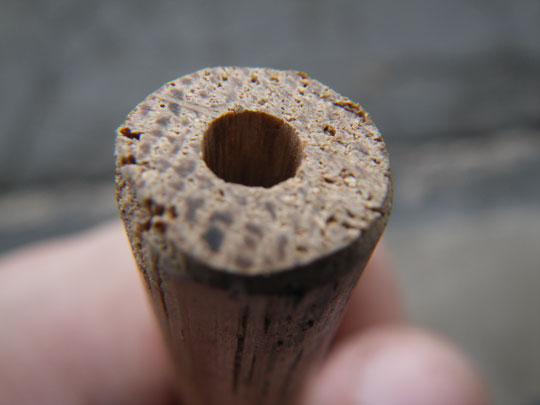 Step 9. Your wooden drawer handle should have a pilot hole drilled in to it take a drill and drill the hole completely through the handle like so.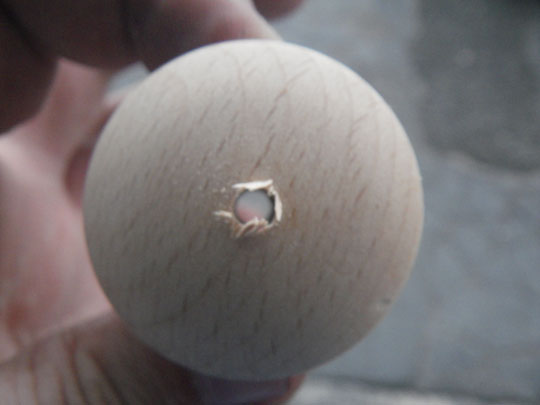 Step 10. Now take a drill bit slightly bigger than the screw head you are going to use for the handle and drill out the hole you just made about half way into the handle.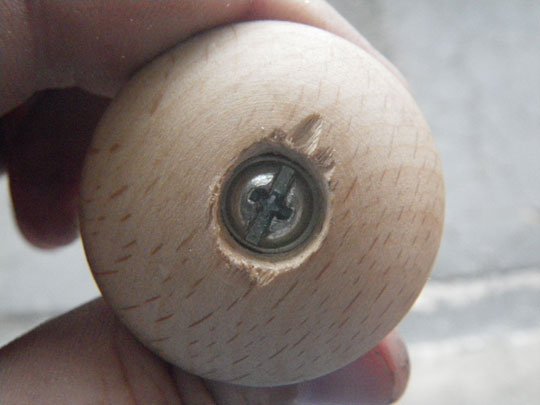 Step 11. Put the screw into the handle.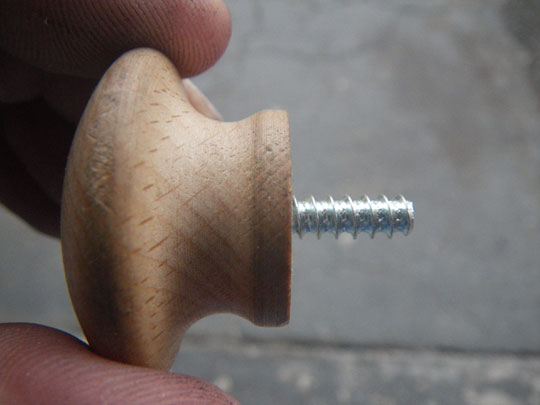 Step 12: Attach handle to the dowel.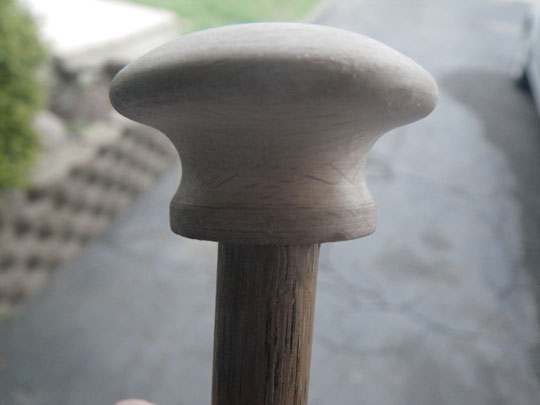 Step 13. Place some char cloth into the tinder cup lubricate the o-ring with some vaseline or spit, slide the dowel into the copper stub out and give it a good whack. Make sure to pull out the dowel quickly so you give the ember oxygen. If you have a good seal on your o-ring you should have a glowing ember like below.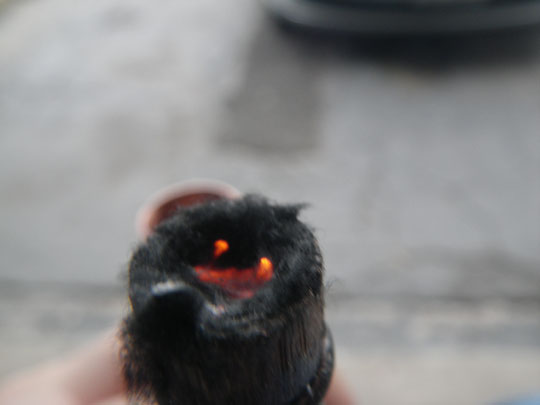 Read Full Article
In this video YouTuber AlfieAesthetics demonstrates a technique for building a fire that will burn continuously and does not require any maintenance. This is an excellent method to know if you need the heat from a fire while you are sleeping, but do not want to wake up repeatedly during the night to add more wood. In the video he uses smaller wood for demonstration purposes, but could easily be built starting with larger logs on the bottom. Below the video are some pictures of the one I made showing you how to stack the wood.
Read Full Article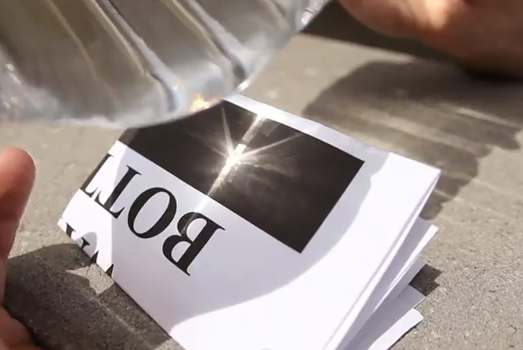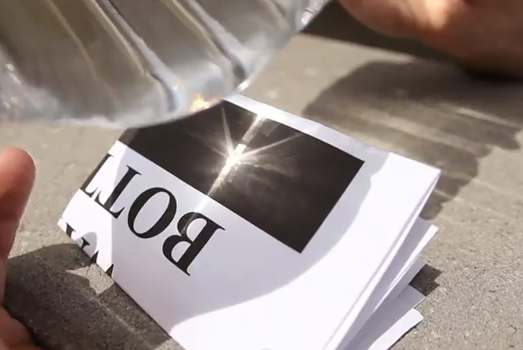 Knowing how to start a fire multiple ways is very good to know. The video below will show you how to start a fire with a water bottle. These are easy to come across since thousands of water bottles are littered everywhere. Don't worry if you find a bottle and don't have any water you can always use your urine. Thats write you can start a fire with your pee too.
Read Full Article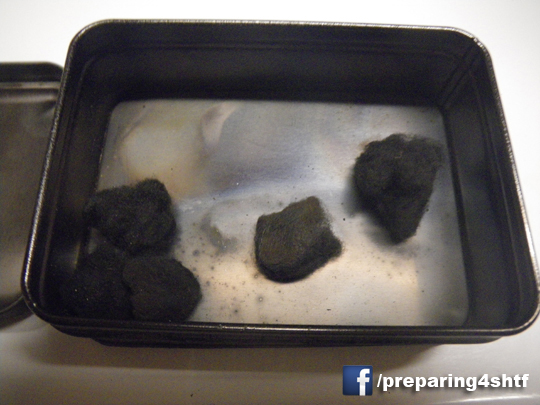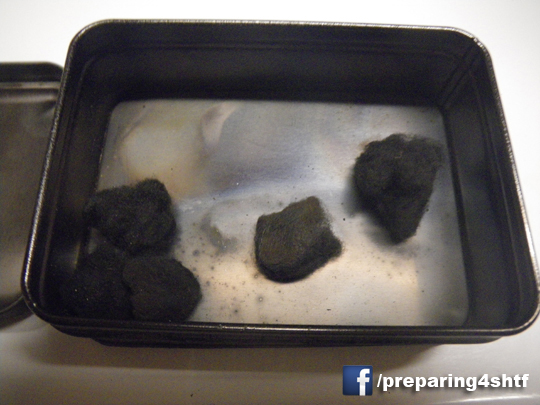 Until the other day I have heard of char cloth but what about char cotton balls too?. Whats the difference you might ask? Well the char cotton balls ignite real easily with a little spark like char cloth and burn impressively slow. When blown on the cotton ball creates a nice big ember as you can see by the picture below. Trying to put it out was actually difficult. You make these just like you do char cloth, for those that don't know how here are the instructions.
Step 1. Find a tin like an altoids tin or something similar like in the picture below. Put a small hole in the cover this is to release the gases.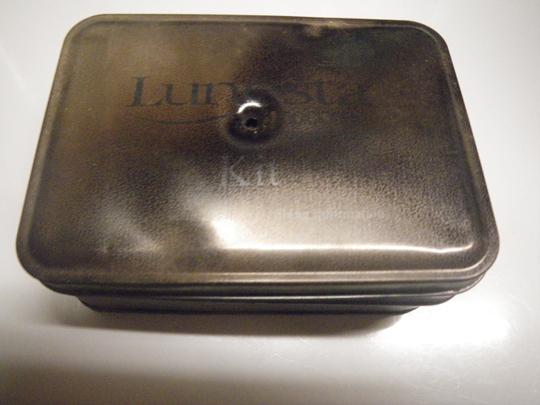 Step 2. Place the cotton balls inside the tin and place the cover on.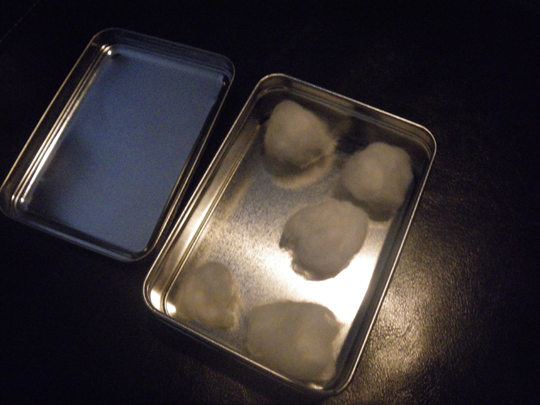 Step 3. Place the tin in an open fire, you might see smoke or fire coming out of the hole you put in the tin cover but that is ok, it is just the gases burning off. When you see no more smoke or fire coming out of the hole it is done. Remove the tin from the fire and let cool. Store the cotton balls in your fire kit.  Below is a picture of a burning charred cotton Ball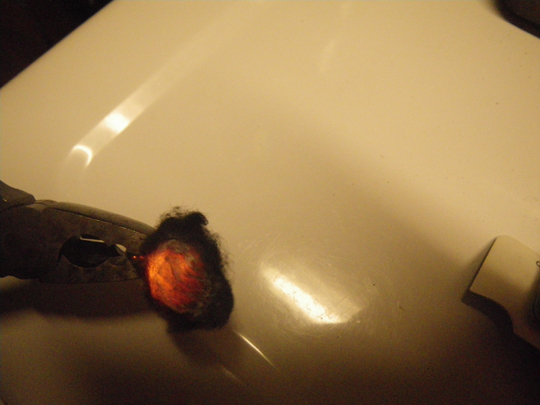 Read Full Article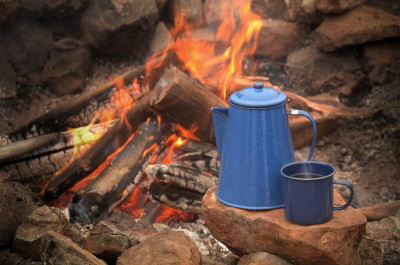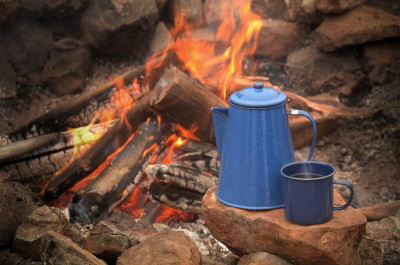 After watching Yukon Men last night I realized a lot of people are going to be in trouble. For those that don't watch the show let me explain what happened. There is a new kid on the show that one of the guys hired to help with his dogs. He is basically a greenhorn that just moved to Alaska from North Carolina. Well last night in the show he wanted to test out his survival skills so he went out into the woods to try and make fire. After watching this poor kid fail horribly at attempting to make a fire with a lighter, I realized how many people would be in trouble if they had to make a fire if there life depended on it. Yes even with matches or a lighter. So I can't really stress enough how important it is to practice this even if its just with matches or a lighter. Here is a good video below that gives the basics of starting a fire.
Read Full Article