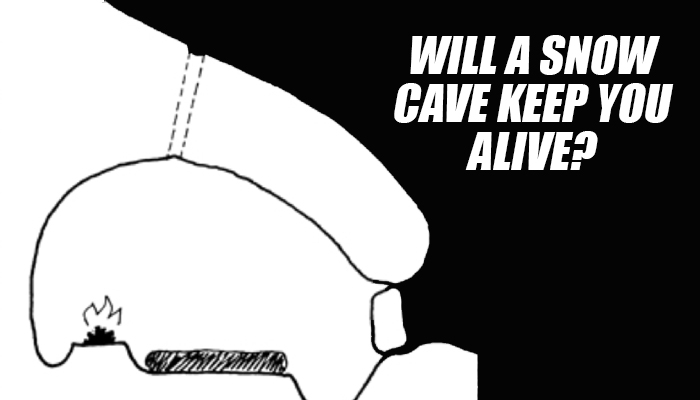 First, let's define the difference between a snow cave and a Quinzee. A Quinzee is made by shaping snow into a dome-like structure and then hollowing out sleeping quarters inside. The word Quinzee comes from the indigenous peoples of Alaska and Northern Canada.
A snow cave, on the other hand, is typically a hole dug into a large snowdrift or into deep snow. The snow is displaced from its location, in other words. To construct, you simply dig into deep snow to create a sleeping chamber. There are advantages and disadvantages, however to either one. The snow cover and geographic location may determine which one you construct.
Read Full Article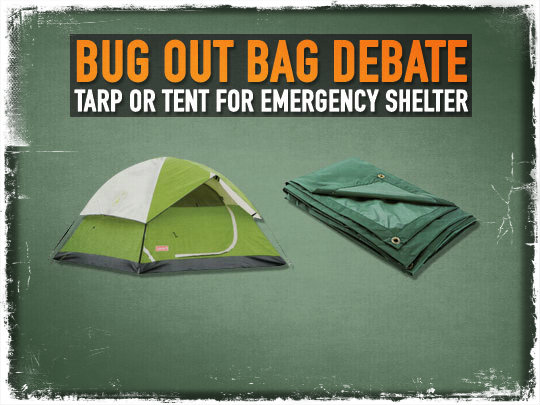 Bug Out Bag Debate: Tarp or Tent for Emergency Shelter
A Bug-Out-Bag Is Designed For Emergencies, So Some Inconvenience Is To Be Expected
When on a family outing, you can carry a six or eight person cabin tent in the back of your vehicle. Weight is not a large factor when you can pack your supplies in the cargo space of an SUV or pickup.
Read Full Article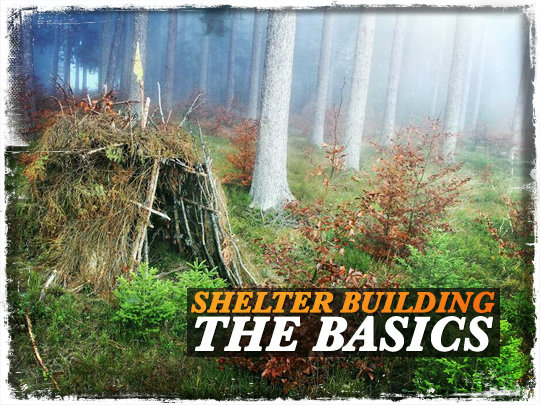 A previous article talked about the importance of shelter placement, so we will not discuss shelter locations in great detail other than to say it may be one of the more important aspects when it comes to your safety. Today's article will discuss other aspects of shelters such as size, and materials and why you need one regardless of temperature and weather.
Size
In cold weather you want it just big enough for your body, and whatever gear you have. The smaller the shelter the easier it is to heat and to retain your body heat. You also do not want to expend a lot of energy and materials building your shelter.
Materials
If you start out unprepared to shelter overnight or even shelter for a few hours then you will have to construct a debris hut or find a natural shelter. Something as simple as breaking a frigid wind or blocking the hot rays of the sun can save your life.
In cold weather however, you will need to insulate your body from the cold ground, so you will need materials such as leaves, pine boughs, pine needles, and dried grasses for ground insulation. A simple waterproof ground cloth would not provide enough ground insulation in cold weather.
Mylar blankets can be used for emergency shelters if you have cordage and other means of securing the material, otherwise a slight breeze can carry the blanket away. Use the blankets along with forest debris. Once you have a debris hut built line the inside with a Mylar blanket to reflect heat in cold weather and use on the outside in the summer to reflect the hot rays of the sun away from the shelter.
Once you have the poles in place any forest debris can be used to help repel rain and snow and to block cold winds and even the sun. Your shelter can be as simple as placing some stout saplings against a fallen log or you can build a tepee style shelter by creating a tripod and filling in the sides with saplings and forest debris.
You can scoop out the soil under a fallen log to create a body sized depression. Pile some debris on one side to create an ad hoc lean to shelter. Build your fire so it reflects into the depression, but of course be careful not to set fire to your new home.
Soil and snow make great insulators for the sides of your hut, but it will require some work to make your hut as warm as possible. It is important to set out on your day hike or other outdoor adventure prepared to shelter overnight. Tarps and Mylar blankets and even the heavier Mylar blankets are lightweight and can be carried in any pack or even folded/rolled and lashed to your body.
For those that think they do not need a shelter at night in the woods in the summer months probably should never get caught in the woods after dark. Once the sun goes down you can get ground fog which can soak your clothing and settle on your skin, and then once the temperature drops you may very well feel cold. Hypothermia can develop at temperatures around 50° F. Cool air combined with high humidity/moisture could spell problems.
You cannot simply drop to the ground and go to sleep. You need some protection from insects, four legged predators, and even reptiles to some extent. Shelter is important and it must be planned for, and be adequate any time you spend a night in the woods.
Pack for the seasons. In the winter a tarp/poncho may not be sufficient for overnight. They are ideal for blocking cold winds for a few hours, or providing shade in the hot sun, but for overnight in extreme cold you may have to use a tarp or poncho along with forest debris to make a warm shelter. Know the terrain and weather patterns before you set out so you can pack your kit accordingly.
Read Full Article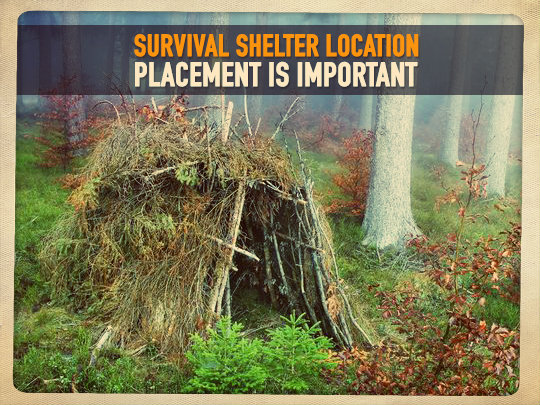 Shelter can mean the difference between life and death in a survival situation, and so the importance of a shelter cannot be stressed enough. However, your shelters' location is just as important, and it is something that must be carefully considered.
Your shelter will protect you from cold winds, the scorching rays of the sun, from rain, snow, from insects and from predators that prowl the night as well. Mother Nature is unforgiving and she will insist on near perfection when it comes to the location of your shelter.
Read Full Article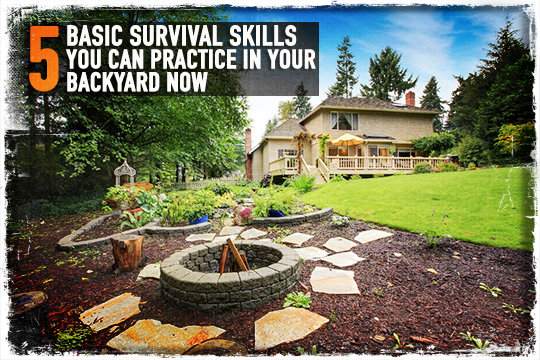 Most of the survival reality shows would have you believe that you could awaken one day to find yourself in the middle of a jungle or in a vast wilderness area with nothing but the clothes on your back, and with shoes in some cases. You may be expected to survive with nothing more than flip-flops, a piece of Styrofoam and your PJ bottoms.
Of course, the shows are all about ratings. The reality is however, that you left home for a mountain bike ride and the tire blew out 12 miles from home and the fall makes it hard for you to walk. A few hours day hike turns into a nightmare of days wandering lost, or you got lost on a hunting trip, camping trip or your vehicle breaks down in some remote area. This is how you end up lost or stranded in most cases.
Read Full Article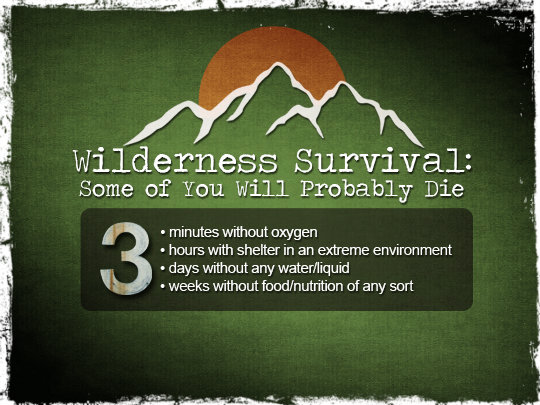 The rule of three is pretty well known and yet many have decided they can rearrange the rules, because they think they know better. Some of course do know better, but for anyone lost, not just away from camp or home for a few hours, but actually lost or stranded needs to follow the rule of three or they may not make it back alive.
Read Full Article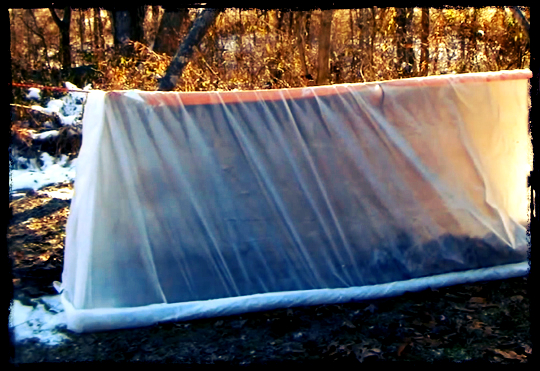 Dave Canterbury has put together this excellent 2 part video on how to make a super shelter and some of its benefits. For those of you that don't know what a super shelter is, It's basically a 5×7 space blanket and a 9×12 plastic tarp combined with a long fire to give you excellent warm shelter that is very light to carry. So check out the 2 part video below to learn how easy it is to build this shelter.
Read Full Article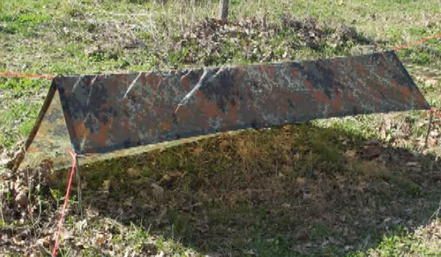 An essential part of any survival kit or bug out bag, a standard issue military poncho is so much more than just something you wear as protection from inclimate weather. Yes, a military poncho is great to have during those times when you're stuck hiking in the wind and the rain, but as you'll learn from the video below, a military poncho is also an invaluable tool to have when it comes to building a makeshift shelter.
To learn how you can make 9 different types of survival shelters using only a standard issued military poncho, watch this excellent video from Willow Haven Outdoors, below.