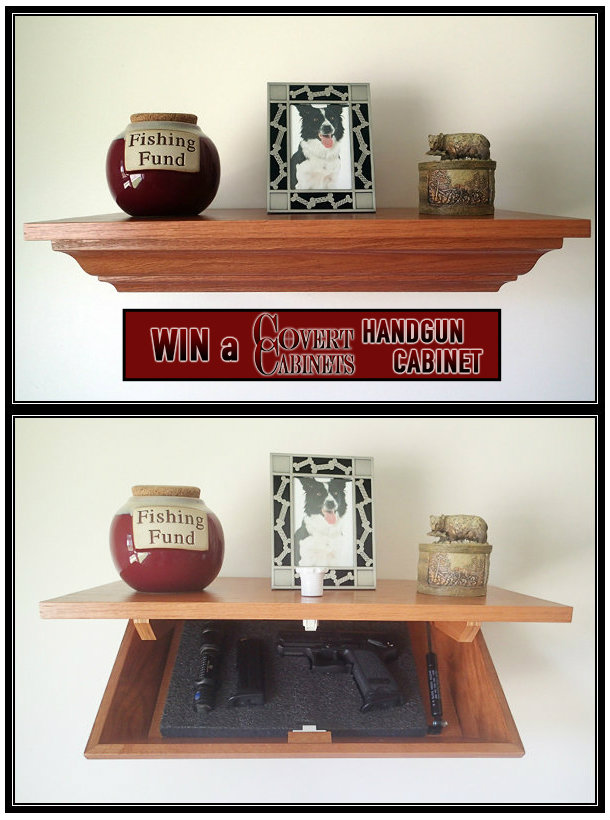 Covert Cabinets has teamed up with Preparing For SHTF and Weapons of Free Nation to offer this awesome custom Covert Handgun Cabinet to be given away to (1) lucky winner! Covert Cabinets offers two superbly crafted models, one for a handgun and a larger version for rifles and shotguns. They come in a variety of finishes and are made in the USA. Sometimes the best place to hide things is in plain sight. With the Covert Cabinet, you get a handcrafted, stylish, wooden wall shelf with a hidden, drop down storage compartment. The shelves are designed to appeal to any décor in your home or office without being the focal point of the room, giving you a low profile, elegant shelf hiding the secrets only you know about. Their hidden locking device reveals no indication of latches or locks from the exterior. This ideal hidden storage solution is the perfect hiding place not only for guns but other personal valuables. Check out our review of this cabinet by clicking here. Enter the giveaway below!
The Winner of The Covert Cabinets Handgun Cabinet is:
Entry #1188 Jody K.
Congrats Jody, an email has been sent out! Check your junk/spam folder just incase!