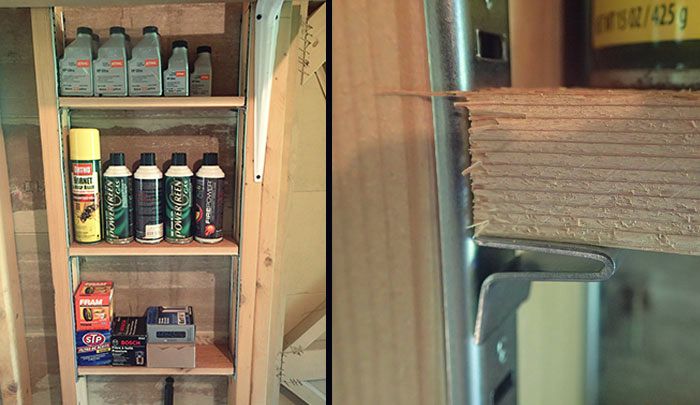 If you're like me you are always looking looking for more space to store stuff, especially in your shed. Most sheds have a ton of unusable space in between the studs of the outside walls. Now with these inexpensive shelf brackets you can take advantage of this wasted space to store smaller containers like spray paint, putty cans, oil bottles and more right in the wall. This project is fairly easy and doesn't take much time at all.
Tools and Supplies Needed
Step 1.
Screw or nail two shelf brackets to each stud like in the picture below.
Step 2.
Snap in the clips at the desired height you want your shelves.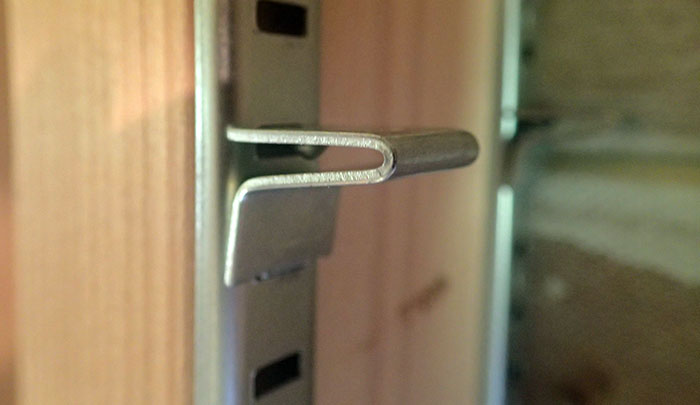 Step 3.
Since the 1×4 boards are already the perfect width you only have to cut the board to the desired length and then fit in place. It's that easy now just place whatever you need on the shelves and you're done.