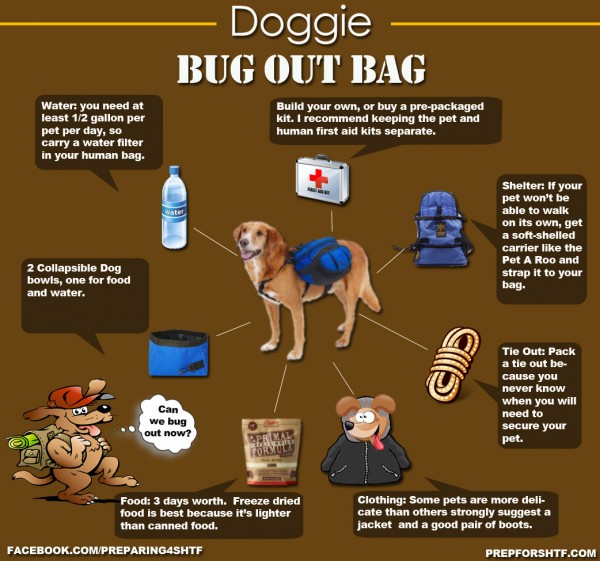 Use This Graphic for FREE on Your Site!
You may use the infographic above on your website, however, the license I grant to you requires that you correctly attribute the work to me with a link back to my website by using the following embed code below.
Here is a list of some of the stuff you will need for your Doggie Bug Out Bag.
Embed This Image On Your Site (copy code below):