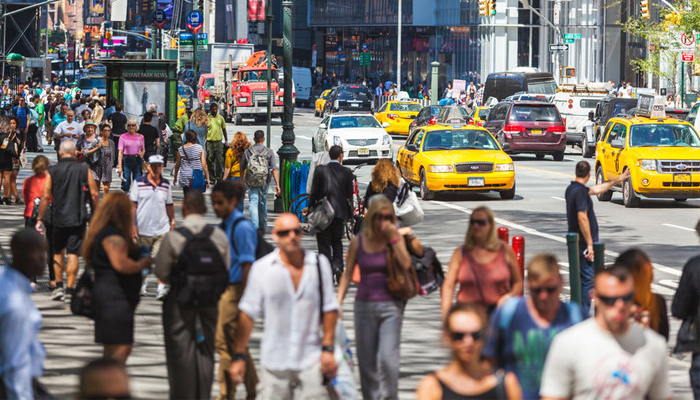 In September 2011, a survey, conducted by the National Center for Disaster Preparedness at Columbia's Mailman School of Public Health found that most Americans at the time were unprepared for a major disaster. The survey also concluded that those surveyed maintained a false sense of security with regard to what will happen if a major disaster or a terrorist attack took place.
Contrary to the reality on the ground, one-third of those surveyed believed that during a crisis calling 911 would bring help within an hour, while 30 percent said they believed help would come within several hours. Those surveyed had obviously never called for help during a crisis (Homeland Security News Wire, 2011).
That was 2011, what do you think the response would be today. Today more people depend on the government for their daily sustenance. Their housing, their cell phones, and their heating bills are paid for outright or subsidized by taxpayer money, so, of course, many will believe that during a crisis help will arrive. Help arrived every month up until this point, so why would a crisis change anything is the thinking among some people.
You know better of course, and we know better because we have been there before, and it essentially boils down to every person for himself or herself.
Cities around the world have had to deal with attacks against innocents, soft targets if you will. Places where security is minimal to non-existent. Malls, open-air markets, and celebrations are soft targets. Attackers do not want anything to impede their slaughter, and having armed resistance hinders or may even thwart their mission, so they don't go after hardened targets for the most part.
Your community is a soft target, and any public place in today's world is subject to an attack. It can be an attack by a machete-wielding maniac, a terrorist in a semi truck or a suicide bomber or a mass murderer with a gun.
If the attack is large enough, you may have to escape the city. Terrorist, typically employ multiple attacks. The first is to kill the civilians and the second attack is to kill the first responders. They may use bombs set to go off with timers or have suicide bombers waiting.
For your own safety, you have to assume there will be a second attack, and thus, you must get clear of the area quickly.
Cities in this country simply do not know how to evacuate civilians. Everyone is in a panic and the first things people do is jump in their cars and jam the highways, bridges, and tunnels. Most cities in this country have never had to evacuate. Coastal cities do of course, and even with the practice, some cities have had evacuating citizens ahead of a hurricane it still is essentially a big cluster. People swarm the gas stations and grocery stores on their way out of town. As you know, they should have been ready days in advance. It's not as if the experts didn't know a hurricane was barreling toward the coast and yet people line up at gas stations because they don't have enough fuel to reach the city limits let alone get far enough away from the destructive force of nature.
A terrorist attack would be worse because we simply cannot fathom how they think, which makes them unpredictable, and of course, the average citizen would have no warning whatsoever of an attack. It would be sudden and violent, and those not used to sudden violence will be in a panic, but you have to override your fear and make the right moves.
Politicians and the White House tell us not to change our habits, don't give into fear, however, those without fear die first. You don't want to panic, but you need fear to spur you to make changes. If there is even a whiff of danger politicians and the residents of the White House are whisked away to a safe location, they changed their habits, but we are not supposed to?
To stay alive you have to adapt and overcome but first, you have to prepare. You need an action plan, and yes, avoid crowded restaurants, malls, outdoor markets, and symbolic celebrations.
If you can't or will not avoid these areas, then at least make some plans. Know the streets, know the train schedules, and know the back way out of any building. Have enough supplies in your vehicle or office to survive 48 hours.
Once an attack takes place, the roads and highways will be barricaded, and trains stopped and/or searched, buses will halt and airports will be heavily patrolled. You will have a very hard time leaving the city unless you move fast.
You may have to find a motel/hotel to stay in for the next 24-48 hours, so make sure you have the means to do so in your action bag. You need emergency cash or credit/debit cards, clothing and a firearm if legally allowed in your action bag. If you can legally carry one then do so, but keep in mind if you are searched, you may lose your firearm for a few days, or forever. Many places now scan for weapons so you may find it hard to get into certain buildings, and you certainly cannot get into any federal building or police station with a firearm on your person or in a bag.
Stay Tuned for More!
Homeland Security News Wire. (2011). Retrieved 2016, from http://www.homelandsecuritynewswire.com/most-americans-unprepared-disaster-survey-finds