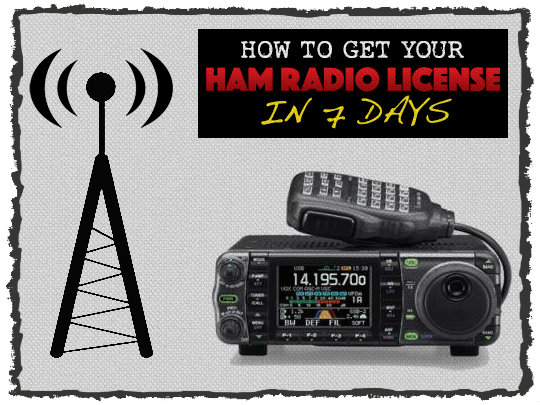 Let's face it, being a HAM, or amateur radio operator is on the wish list of every prepper. Communications is one of the important tenants of emergency preparedness. If one were to ignore the need and suddenly find themselves in a regional disaster, or worse, a grid down situation, the world would quickly go dark in terms of news and information.
Amateur radio allows us to effectively communicate with the world without reliance on the vast infrastructure required to run cell phones, landlines, and the internet. The vastly complicated infrastructure includes servers, routers, satellites, and lots of fiber. For the amateur radio operator all that is needed to communicate worldwide is a radio, antenna, and a small power source, such as a car battery. It is amazing to hear Europe, Asia, South America, and even Australia knowing that nothing exists between your antenna and theirs.
To become a HAM you need to pass a test. Most folks run for the hills the minute they find out about the test, but rest assured, it isn't nearly as hard as you might think. The Tin Hat Ranch has put together a means to find out the location to the test nearest to you, where to find the best study material, and how to study for the test.
Read more at… How To Get Your HAM Radio License In 7 Days