How To Detect Drones, Predict Weather, and MORE Using a NooElec SDR USB Dongle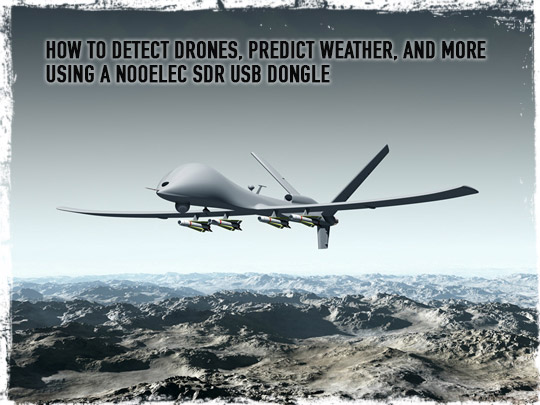 Sometimes the most unlikely device can become a valuable prep. There are many clues to what is going on around you, if you are listening. All sorts of devices from friend or foe emit radio waves, the problem is, you can't hear them. We're not necessarily talking about radio, like AM or FM, but all sorts of radio.

Until recently, a device that could listen to them all cost thousands of dollars, but today, with all sorts of gadgets appearing in the market you can listen for under twenty five bucks using a NooElec SDR USB dongle. This video series by our friends at Tin Hat Ranch on Software Defined Radio will show you how you can use this tool to detect airplanes and drones, download weather from weather satellites, listen to police, fire, EMS, and air traffic, and much much more!
Links Discussed in this video series:
Software to use the SDR USB Stick – SDR#
Software to download data directly from weather satellites – WXtoImg
Software to track airplanes and detect drones – ADSB Scope and RTL 1090
Here is a link to a quick-start guide on the subject – RTL-SDR.com tutorial