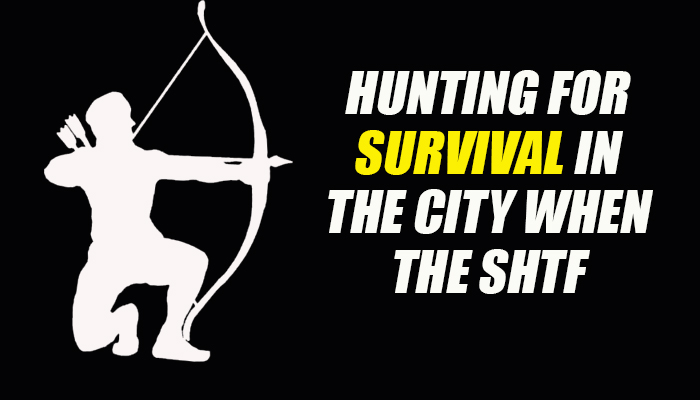 Wildlife in the city, well yes, and Merriam-Webster defines wildlife as living things and especially mammals, birds, and fishes that are neither human nor domesticated. That definition covers a lot of ground.
How many of you have spotted or been harassed by geese in a city park, have had to yield to geese and ducks in roadways around city water features, have seen squirrels begging for food near park benches, and who has not been tempted to feed the pigeons some of their sandwich whiling lunching in a city square. Wildlife indeed abounds.
Dr. Merritt, the Mayor of Oakland, declared Lake Merritt a National Wildlife Refuge in 1869, the first in North America. There are wildlife sanctuaries close to or actually inside some city limits. Places where people go to feed the ducks, and to view wildlife in its natural habitat. In 1925, the first bird island was constructed and four additional islands were erected in 1956. These are the largest of the artificial islands that house hundreds of egrets, herons, Canada goose, and many other species of birds (City of Oakland, n.d.).
Lakes of course in city parks or near a city's borders may very well be home to fish and other marine life that can be a food source, and water attracts mammals that are a food source as well. Some less appetizing, and yet a food source would be rats and mice.
All mammals in North America are edible, but keep in mind for example, that the Polar Bear and Bearded Seal while both are edible as far as the meat goes, the livers can be toxic to humans, because of their diet the livers may contain toxic amounts of Vitamin A.
Yes, Polar Bears and Seals do invade urban areas, but Polar Bears are dangerous to humans so use extreme caution and always have a firearm up to the job of bringing one down if it comes to that.
If you live in an urban environment you can hunt, not in the traditional sense maybe, but hunt you can for food.
A quality air rifle, a longbow or crossbow, as well as a hunting slingshot,  would be ideal weapons inside the city limits if ducks, geese, rabbits, squirrels, rats, and mice are your food sources. Keep fishing in mind, as well, when packing your survival kit for urban hunting, a survival fishing kit needs to go in the kit. 
You have to consider the safety of other humans as you hunt and the stealth factor as well. In most cases, you will not want others to know you are out hunting for food, so noise discipline is important. Avoid firearms if possible, but this is a judgment call that will have to be made at the time.
Rats and mice can be trapped in the traditional way using traps designed for rodents or you can use your slingshot, stones or throwing sticks. The same would apply to ducks and geese, rabbits and squirrels.
Certain birds can be netted, but keep in mind ducks and geese and even squirrels that are used to being fed by humans may present themselves as a meal without much effort on your part.
You should not consume any animal that you did not kill by your own hand. Finding a dead animal or a washed up fish may seem like an easy meal, but you don't know if the animal or fish died of a disease.
Nocturnal animals like raccoons, typically come out to forage at night, so if they are found wandering during the day there may be a problem. Rabies can be transmitted to humans if you are exposed to the saliva or brain tissue. Of course, getting bit by a rabid animal can transmit the virus to you.
Handling a dead animal that has rabies may mean you become exposed if you have an abrasion or broken skin. Rabies does not transmit through unbroken skin, however, and the virus does not survive long in the saliva, once exposed to air, but can remain in the brain tissue after an animal has died. Reptiles and marine life do not carry the rabies virus.
Rabies travels from the brain to the salivary glands during the final stage of the disease—this is when an animal can spread the disease, most commonly through a bite (The Humane Society of the United States, n.d.). 
Less than 3 people a year die from rabies, but be careful regardless, so you do not become number 4. Only 28 people have died in the last ten years in the United States from rabies (The Humane Society of the United States, n.d.).
Keep in mind that cats and dogs are edible, but just the thought of this is enough for most people to lose their appetites, but remember dogs and cats are raised in some countries as a food source. During a survival situation, all options should be on the table, and then you can eliminate some as the situation unfolds. To avoid moral dilemmas such as this, you should be as prepared as possible.
What Do You Need As Far As Tools and Gear?
Bacteria grow most rapidly in the range of temperatures between 40°F and 140°F, in some cases doubling in number every 20 minutes (PennState Extension, 2016).
During a crisis, refrigeration may be a quickly fading memory so it is important that you understand that your way of thinking and the way you do things must change just as quickly.
If you kill any animal for food and you do not have refrigeration the animal must be processed literally on the spot. Eviscerate the animal as soon possible, and in most cases discard the organs and do so in such a way as to keep larger predators away, and to prevent the spread of bacteria and reduce odor. Burying is the best method.
Field dressing your kill immediate allows for rapid cooling because the body cavity is opened up. This also discourages the growth of surface bacteria, and of course, improves the overall quality of the meat.
What You Need
Several Sharp Knives ( Skinning Knives Are Ideal) For Skinning,

 

One For Small Game And One For Larger Game
Whetstone, Honing Steel or Some Other Device or Method For Sharpening Your Knives

Hatchet For Larger Game

Cheesecloth, String or Rope

Cooler Or Some Other Storage Container

Disposable Medical Gloves For Handling Raw Meat

Alcohol Swabs and/or Clean Cloth and Alcohol To Clean Your Blade After Field Dressing To Prevent Carrying Surface Bacteria Into The Meat As You Process It

Water, soap, and/or Alcohol Swabs For Your Hands
If you are lucky, enough to have snow on the ground, then you pack the meat in snow, or fill up jugs of cold water from a lake or pond to help absorb the heat from the fresh kill. Remember heat always conducts to cold.
Wrap the meat in cheesecloth and pack around the cold jugs in a cooler or even a box if that is all you have available to pack the meat home. You can, of course, process, cook, and eat the meat on the spot if it is safe to do so.
Minutes count when handling fresh meat, therefore, it is recommended that you kill and eat, unless there is snow or ice available from frozen lakes or ponds to chill the meat below 40 ° F.
You simply cannot kill game today and expect to be able to consume it in a few days unless it has been chilled and stored at or below 40 degrees. You can get sick or worse.
If the game is more than you can consume in one meal then smoke the remaining meat to preserve. This is not a foolproof method and the smoking process will take hours to ensure the meat is cooked and smoked sufficiently enough to slow or to prevent the growth of bacteria.
The things you have to consider when hunting in an urban area include your safety and the safety of others. You may spot game but is it safe to kill it, process it, and then cook it on the spot or do you need to transport the game to a safe location. You have to make decisions based on what is happening in real time.
We cannot sit here and tell you what you should do because we don't know if the people in the area would be a threat. Most likely, anyone in the area that sees you cooking a meal would want in on the feast, and if you are unwilling to share, you may have to wait for a more opportune time.
Carry a firearm whether you plan to kill game with it or not. It is for your personal protection more so than for killing game in most cases. You do not want to advertise you are out hunting a meal.
PennState Extension. (2016). Retrieved 2016, from http://extension.psu.edu/food/safety/educators/fact-sheets-brochures-books/game-meats/proper-field-dressing-and-handling-of-wild-game-and-fish
City of Oakland . (n.d.). Retrieved 2016, from http://www2.oaklandnet.com/government/o/opr/s/Parks/OAK032395
The Humane Society of the United States. (n.d.). Retrieved 2016, from http://www.humanesociety.org/animals/resources/facts/rabies.html?referrer=https://www.google.com/