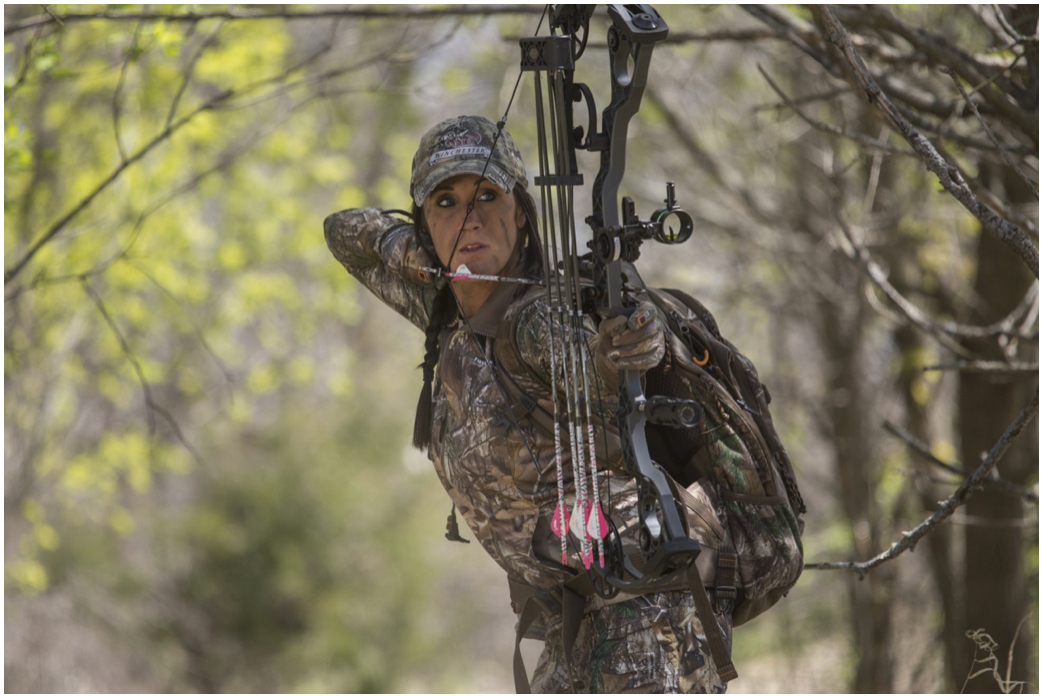 Using the bow and arrow has been at the heart of human existence. From simple designs used for hunting to more advanced bows, empires have even been constructed around them.
In the modern world, it's easy to think that there is no place for such primitive tools, but regardless of the day and age, humans still feel connected to them.
Even with the guns that saturate our time, the avid hunter will still at times prefer to go it the old fashioned way. There are many who believe that using the bow and arrow is the ultimate way to hunt.
So why should preppers have the necessary archery skills? Well, for starters it's great fun. You feel connected to the wild, and it's silent. When hunting with a bow and arrow you do not feel like you are overly advantaged. There is a respect you will get for wild animals and nature.
Let's look at more of these reasons in greater detail.
Silent Hunting
Compared to using a rifle where every animal in the area will hear the gunshot and run, hunting with a bow and arrow is super silent. Even if you make a shot and miss, you won't spook your quarry.
With a gun, a missed shot will likely mean that you will have to start tracking all over again as the prey animal will flee.
The locations you are hunting in will also influence whether or not you will use a bow and arrow. When hunting close to an urban setting, a gun will alert everyone to what is happening.  Again with a silent bow, you can go about your business without alerting anyone.
You'll Never Lack Food
If you live close to a forest and need to munch on some white tail deer steak, just go out and hunt. If you need fish today, go to the river and catch a few. It's that simple.
Instead of depending on a life of processed meat, you can opt to go the old fashioned way and get your own meat.
Animals such as deer will feed many people for a long time as well.
Contingency Plan
Guns may be the best weapons to use for defense, but these are a relatively modern invention. The bow and arrow has been used for both offense and defense for a long time.
When out in the woods you might come across a situation where you need to defend yourself. Perhaps from a black bear, wolf, or cougar.  Launching an arrow before the animal gets a chance at attacking you might very well save your life.
In certain parts of the world, it is strictly prohibited to carry guns in some parts of the world. A bow and arrow is your next best thing.
When catching fish, guns are not nearly as effective as launching an arrow.
Different Types of Bows
Technology has brought about many different types of bows. You can finally pick one that suits your hunting style.
This is one reason why archery is such great fun. You get to try out different models and get a feel of their differences in performance and comfort.
The different types of bows are suited for different circumstances. They include:
Recurve bows – These are a more advanced design of the long bow.

Crossbow – This is the strongest type of bow able to send projectiles flying at supersonic speeds.

Longbow – The earliest type of bow. It is also the most simple at operating.

Take-down recurve bow – This is the best type of bow to start archery training with. It is highly portable and simple to use.

Sling bow – If you are after small game, this type of bow is your best bet thanks to its highly portable nature and ease of use

Compound bow – It features cams and pulleys intended to increase its performance. It is a modern design. To improve your vision on the target, you can also add a bow sight.
Multi-Purpose
Indeed a bow and arrow can be used for much more than just hunting. You can use the string to rotate a stick and make fire. This is something that you wouldn't do with a gun.
You can also use the bow to throw a longer string up a branch if you need climbing support. If you incur a cut on your leg, a string will come in super handy to stop the bleeding. However, it is generally recommended to carry a first aid kit.
With the right skills and your bow gets damaged, you can develop a new one from simple branches.
Different Types of Arrowheads
Not only are there a huge variety of bows to choose from, there are also many different types of arrowheads. Each serves a particular niche. Learning about the different types is one more reason why preppers should learn survival archery.
The different types of arrowheads include:
Bullet arrowhead-This is the best for archery training. It features a short sharp front and can be used to hunt small prey.

Blunt arrowhead-Also good for hunting smaller game, it has a flat or bulbous front. This prevents it from piercing the prey and damaging the meat. It is used instead to knock the prey down.

Broadhead arrowhead-If you want to bring down big prey, the broadhead is the best. It has a sharp and narrow front with serrated edges that can go through the toughest hide.

Field arrowhead- It is a smaller version of the broadhead and can be used to take down small prey.
Final Thoughts
As you can see, there are many benefits for learning survival archery for preppers.  You can take down prey, sometimes as large as water buffalo; use it for defense, and also use if for many different reasons other than just hunting such as lighting a fire. With the right skills, you can find yourself in the back country without a means of survival and still find a way through. 
About the Author
Kevin Fleeman is the founder of Selfpatron.com that site is dedicated to the sport of hunting. We have a deep respect for nature and for the environment and we therefore take the sport of hunting very seriously. Selfpatron.com provides guides on how to hunt effectively, answer reader questions, and reviews of the latest hunting gear.