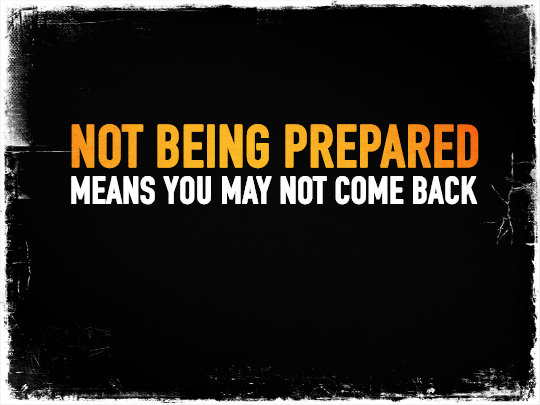 French Couple Dead after Hike in New Mexico: Child Rescued
David 42, and his wife, Ornella 51, died during a hike in the hellish heat at White Sands National Monument in New Mexico. As they hiked in the heat, their water supply quickly dwindled. They knew they were in trouble, because they gave their son two sips of water for each one they took, likely saving his life according to the authorities.
The family carried two, 20-ounce water bottles as they set out at 1pm on the hike along the national monument's Alkali Flat trail. This is less than one gallon of water rationed between two adults and one child.
There is absolutely no vegetation or shade of any kind and the temperature that day reaced101° F. The National Park Service warns summertime visitors to hike only in the cool hours and to carry at least a gallon of water per person. Warnings signs are posted in conspicuous places in various languages, including French (FoxNews.com, 2015).
This is a tragedy, another day hike that quickly turned into a nightmare.
Would You and Could You
It is one thing to find yourself in a survival situation not necessarily of your own making. You could be a passenger on a small aircraft that goes down in an unforgiving area, or your vehicle breaks down while crossing arid land, anything could happen to anyone at any time. It is another thing however, to set out unprepared, where your own decisions up to a point have put you and others in desperate straits. You had better be prepared.
1.) Know the Terrain
Study the area you expect to be using topographical maps. Are there hills to climb, bodies of water to cross and so on. Is there shade in hot weather?
2.) Know the Possible Dangers
The couple that died had come over from France, presumably on vacation, so there may have been certain barriers such as language and even temperature readings in Fahrenheit that may have prevented them from understanding certain things. However, hot is hot regardless of language and lack of water plus high heat is a deadly combination that everyone should be aware of.
July is the hottest month in Paris averaging 20°C or 68°F. The coldest month is January at 5°C or 41°F. Daily sunshine hours average around 10 in July. Average high temperatures in the summer months in other parts of France rarely exceed 90° F (Current Results.com, n.d.).
Why is this important, it is important because the couple may have never experienced extreme heat, and thus may not have been aware of the actual dangers?
The hottest recorded temperature in Paris reached 40.4°C (104.7°F) on 28 July 1948. The deadly heat wave in August 2003 produced nine (9) consecutive days of temperatures exceeding 35°C (95°F). These temperatures are quite exceptional, however.
The high 90's are rather common in many parts of the United States in the summer months. In France it is not common, and so people are not prepared necessarily. In their minds they see no need essentially, well no need until you are no longer in France.
This applies to you as well, because where you live now may be vastly different from where you may find yourself in a survival situation.
3.) Planning is Crucial
Before setting out on any adventure, whether it's in a vehicle, boat or aircraft know the final destination, and know what you can reasonably expect to find there. This way you can prepare. You cannot judge what the situation may be somewhere else based on where you live now. You may not be able to survive using the habits that you have adapted for survival in your current location.
Some people may find that discussing this tragedy may not be appropriate, but it must be discussed unfortunately. The mistakes made by those that came before us must be brought to light so others can avoid those same mistakes.
You have to know whether you have the right equipment/materials or supplies, and are equipped mentally and physically before setting out. If there is any doubt, then you should forgo any hikes, hunting expeditions and other outdoor adventures until you are ready. If you do not know if you are ready or not, then assume you are not.
Current Results.com. (n.d.). Retrieved 2015, from http://www.currentresults.com/Weather/France/average-annual-temperatures.php
FoxNews.com. (2015, August 10). Retrieved 2015, from http://www.foxnews.com/us/2015/08/10/french-couple-dead-after-hike-in-new-mexico-child-rescued/