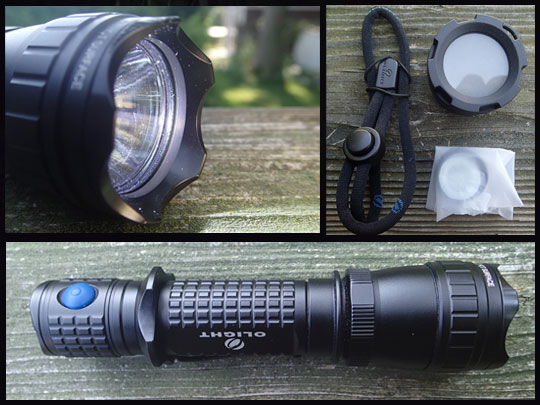 M20S-X L2 Features Include:
Output up to 550 lumens
Has three brightness adjustment levels, up to 550 lumens, 110 lumens and 10 lumens also includes a 10Hz strobe feature
Duel tail switches can be dimmed by using the tail cap switch for tactical operations
Water resistant up to IPX7 (up to 30 minutes at one meter under water)
Compatible with 2 x CR123A/RCR123 or 1x 18650 batteries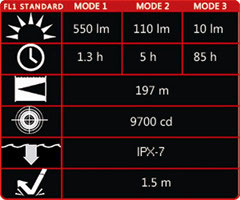 "Innovative tactical user interface and dual tail switches; New UI assigns the dimmable function to tail-cap switch, which greatly facilitates tactical applications, especially via remote press switch. Tail side switch controls output brightness levels, three brightness levels "low-medium-high" changes by circle. Hold the button to activate strobe"
 The M20S-X L2 has a lockout function to prevent accidental activation when in your pack or even when in the convenient carry holster to prevent battery discharge. To activate press the tail switch and side switch simultaneously, this will power the light off and lock it.
Having three brightness levels is a key component, because if you are in a tactical situation you may not want to advertise your location. You may find you need close up lighting, but do not want area coverage to prevent detection if cutting through a barrier or checking for intrusion devices. Having brightness options really sets the M20S-X L2 apart from other tactical lights. Setting the light to 10 lumens is also ideal for checking your watch, compass or reading a map.
The strobe function is not only perfect for rescue operations if you find yourself stranded or lost it can be used in other emergencies to alert passing motorists of a vehicular accident, or any type accident. Use it as a signal device in a tactical situation to communicate with others on the team to avoid breaking radio silence.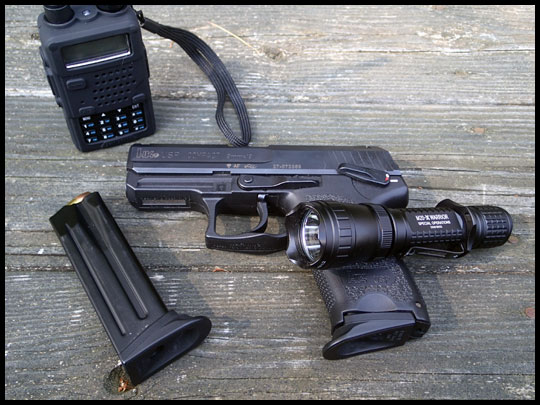 The strobe light can be used to blind/confuse an assailant or shooter temporally by focusing it directly at their face even if they are wearing night vision goggles. The bezel is stainless steel so it can be used as a striker to repel an assailant. In an extreme emergency, it may also be used to break glass, but it is recommended you only do so if have gloves on or can wrap your hand in any type of protective layer.
The M20S-X L2 can be clipped directly to your belt, pants pocket or carried in a holster for easy access. The holster is designed to carry the light so the lens is down. This means that when reaching for the light you can activate the switch as you are pulling the light, putting it in the ready position much quicker. This may not seem like an important point to some but in a shooting situation, identifying your target quickly is vital to your own safety.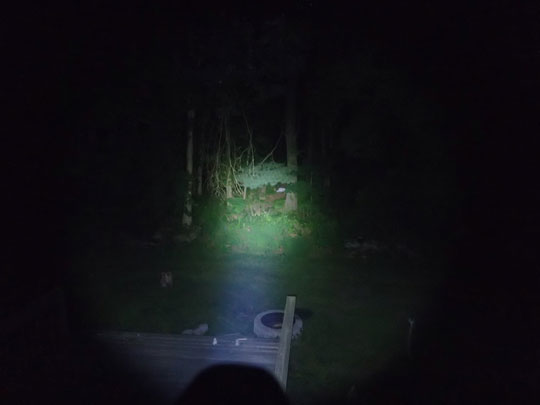 Shock resistant up to 1.5 meters and waterproof up to a one meter depth (3 feet) so it can be used in extreme weather, which is when you need a reliable light, the most.
The M20S-X L2 can be adapted for weapons mounting by purchasing optional accessories. Carry one in your bug-out-bag, carry one as part of your every day carry (EDC) and have one in your home's emergency essentials kit.
This may very well be the last light you ever need to buy. Rugged and dependable it is ready to handle any situation you are confronted with. Carry the M20S-X L2 on hikes, hunting trips, and camp outs, and have one for home defense as well as for any tactical situation.
Final Thoughts:
When I first opened the case to the M20S-X I thought to myself, wow that looks heavy, but after picking it up I was quite surprised how light it was. I never really was a flashlight guy until I started using this light, and I can easily see all the benefits of carrying a tactical flashlight as part of your everyday carry. I was quite amazed how much light this little flashlight throws off and how easily you could blind an assailant with it, just ask my neighbor lol. Another thing I like about the Olight is that it's practically indestructible, but don't just take my word for it check out the video below to see the beating Voodoo Tactical gave this flashlight. I would like to thank Tiffany over at Olight for providing me with the M20S-X LS to test and review. You can purchase the M20S-X for $75.95. To see a full line of Olight products visit OlightWorld.com