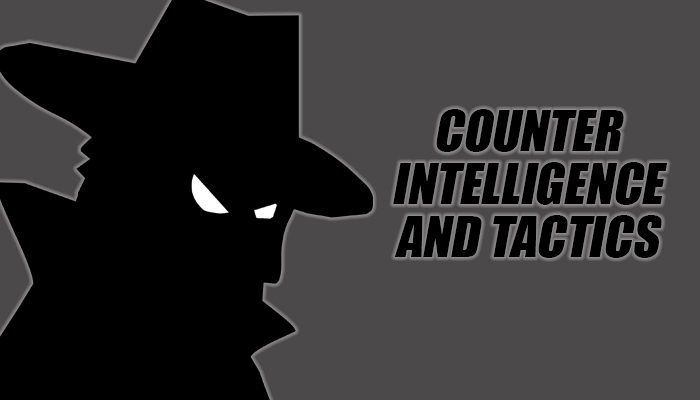 Counter Intelligence (CI) is nothing more than information gathered and activities conducted to protect against espionage, which is spying in other words. People or organizations can and will spy on individuals, organizations and of course governments. Information in a crisis is a valuable commodity. CI also guards against other activities, such as sabotage, assassinations or against plots to steal your supplies. 
You have to keep in mind that Counter Intelligence is not a passive activity, and it is not generally in reaction to any actions against you. CI is going on the offense, which may very well save you and your family and protect your possessions, in some cases. It is getting ahead of any problems by gathering information and keeping track of people that may or may not wish you harm, wish to steal from you, or have other ideas in mind.
Read Full Article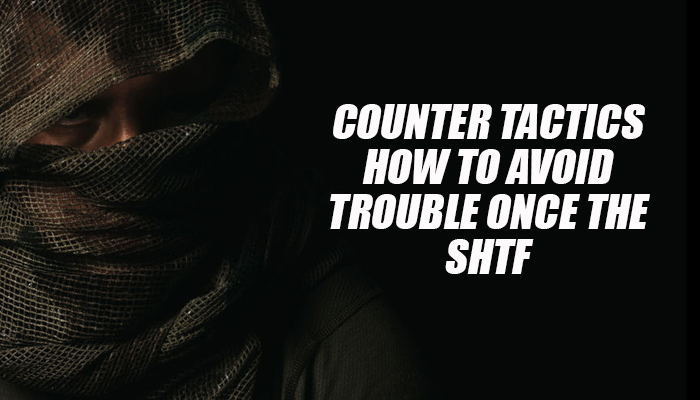 People tend to want to go on the offensive when they are scared or are convinced someone or some group is out to get them. If you are in a military unit then offensive and defensive strategies are a part of life. Orders come down to defend your position or to take a position currently occupied by the enemy.
In the civilian world, you are mainly in a defensive position. Your home has alarm systems, fences, walls or other barriers designed to keep people out or to let you know someone is snooping about. You are not roaming the countryside attacking others in their home. No, you are home waiting to defend your family and possessions, essentially waiting for someone to start something so you can counter their attack.
Read Full Article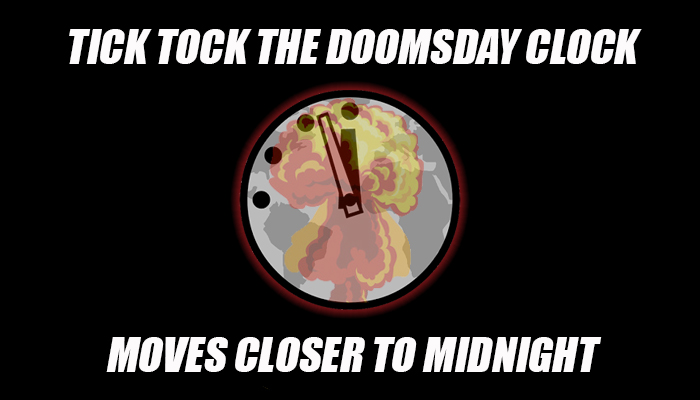 Let's talk Doomsday Clock. The most recent report indicates that the Doomsday Clock is expected to move closer to midnight as the threat of global annihilation grows.
The so-called Doomsday Clock, which symbolizes the current threat of global annihilation, is expected to be moved closer to midnight by scientists. 
The clock is currently running at three minutes to midnight, where 00.00 represents the end of humanity. The Bulletin of the Atomic Scientists is expected to move it forward by one minute on Thursday, January 26, 2017. This is the closest it has ever been to the apocalypse since 1953 when the US took the decision to upgrade its nuclear arsenal with the hydrogen bomb (Knapton, 2017).
Read Full Article
Posted in
Hiking
, January 20, 2017
While rare, it does happen, hikers, hunters, and others out enjoying the day do stumble upon recent and not so recent human remains. What would you do in this case, what is the law, and what should you do as a practical matter.
In some states, like Utah, for example, it is a felony in the third degree for anyone besides an archaeologist, a Medical Examiner, law enforcement or a licensed mortician to disturb, remove, or conceal human remains. Many states have similar laws regarding this, in particular when it comes to ancient grave sites and sacred sites of Native Americans.
Read Full Article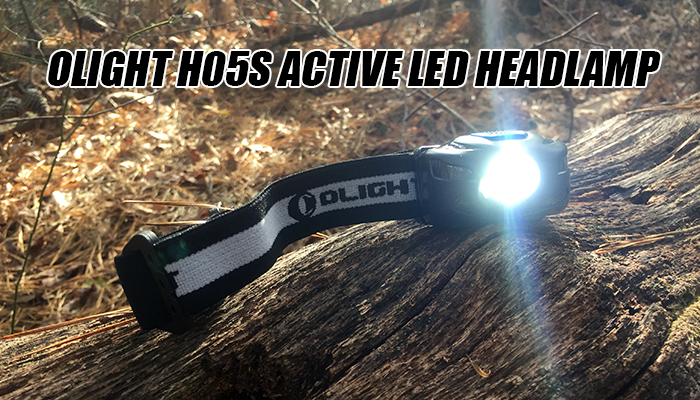 Posted in
Misc
, January 18, 2017
We have talked about the need for a headlamp, a quality headlamp in previous articles. The need is still there, and now the quality problem has been solved as well. Olight's H05S Active solves the quality issue, at a very good price by the way.
One of the outstanding features that I am sure you will come to appreciate is the wave function, (hands-free motion sensor). Imagine you have heavy gloves on or your hands are dirty from cleaning a fish, skinning a rabbit or from working under the hood of your car and daylight is fading quickly. Well, with the wave function, you do not need to worry about getting your headlamp dirty or worry about fumbling for the switch. No, you just have to wave your hand in front of the built-in sensor to active the light and then another wave of the hand to shut the light off.
Read Full Article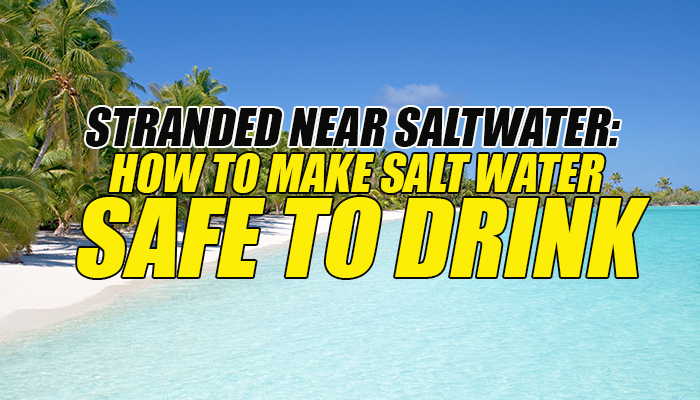 Desalination/distillation is a centuries old process and is still used today in many parts of the world. In ancient times sailors that were at sea for months used this process to convert seawater into potable water.
This very basic process that occurs in nature is responsible for the water (hydrologic) cycle. The sun's rays supply the energy that causes water to evaporate from surface sources such as lakes, oceans, and streams. In a survival situation, the source would be water that you have collected whether it is seawater or a contaminated surface water source.
Read Full Article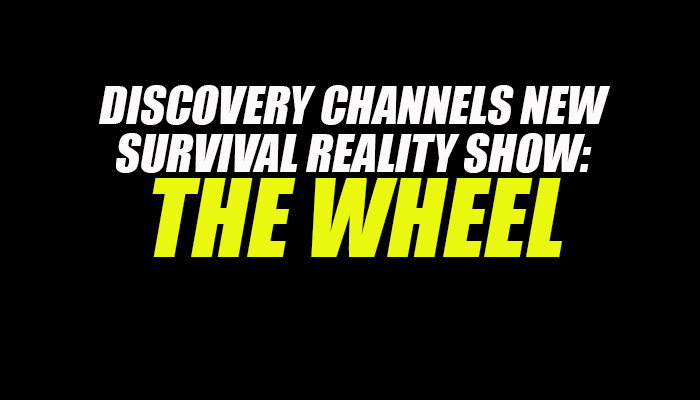 The Wheel is set in South America and has six contestants that are expected to survive six distinctly grueling landscapes according to The Discovery Channel. The Wheel turns and with each turn of the wheel contestant is dropped into a new location.
The locations are some of the world's deadliest terrain, such as freezing tundra's, rugged mountains and treacherous rainforests. The wheel spins based on the moons rotation. When your name comes up you are dropped off in a totally different environment from where you were previously. The participants do not know when or where they will end up.
Read Full Article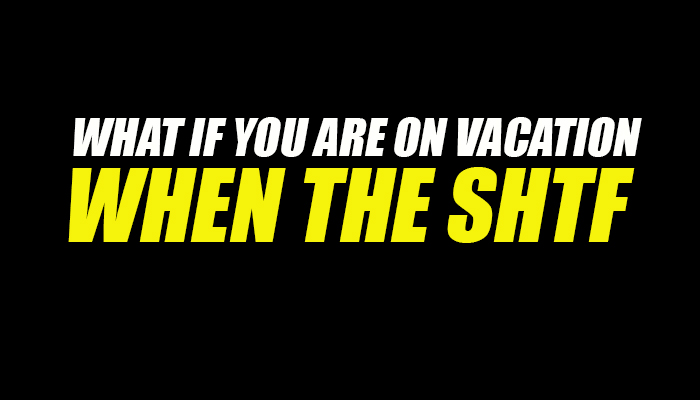 Yes, people do still take vacations, and any "daycation" away from work and the resulting stress is a way to recharge and unwind, it's a good thing. In today's economy, however, not many Preppers can afford to fly to Europe or visit some exotic island hideaway.
Vacations for many are day trips to national parks, theme parks, or a few hours hiking along an established trail. What happens, though, if something happens and you are away from home, away from your supplies, away from friends and family, can you survive?
Read Full Article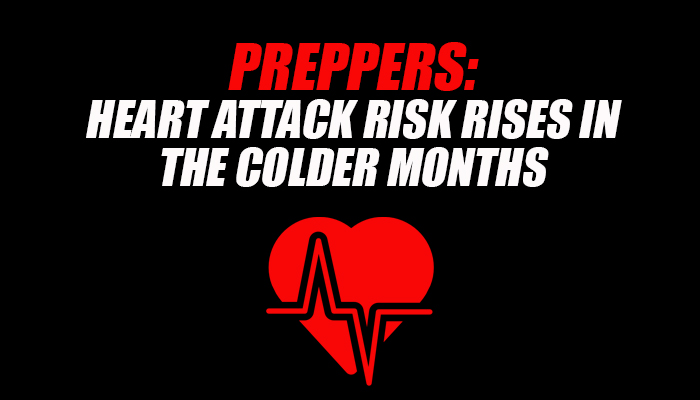 Eating habits, sedentary lifestyles, genetics and yes, cold weather can increase your risk of a heart attack.
Heart attacks do not just afflict the older generation however. Younger generations because of their lifestyle and increased stress, some of which is linked to social media, yes social media is linked to depression in younger people, surprising right. There is more anxiety because of all this, and, of course, poor eating habits and a lack of exercise contribute to a greater risk of heart attacks at a younger age as well (American Academy of Pediatrics, 2016).
Read Full Article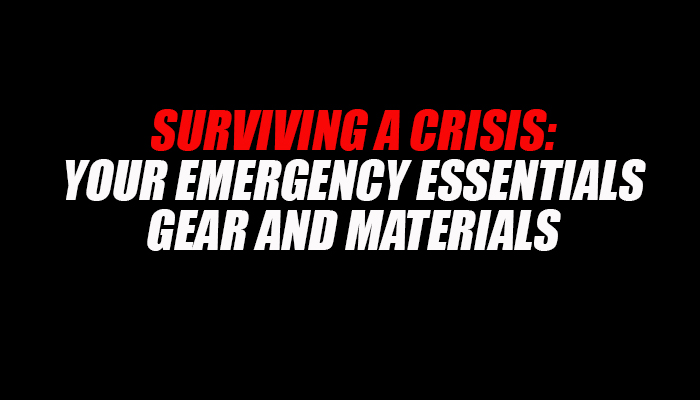 Some Preppers can be hoarders, but by no means are all hoarders Preppers. We tend to gather too much stuff, however. Some Preppers subscribe to the "Two is one and one is none" notion, in other words, you cannot have too much of a good thing, but oh you can in some cases.
If you were to weigh your field survival kit or bug-out-bag right now, you may be surprised that it weighs as much as it does. You started out great, 25 to 30 pounds, which is just right for most people that have not trained daily with a pack shouldered. However, you spotted a great deal on a tactical flashlight, so in the bag it goes, another block of emergency rations just in case, another survival knife, a pair of well deserved cold weather woolen pants, well there is plenty of room still, so in the bag, they all go. Another poncho, one is good, two is better right, so what're another 10 pounds added to the bag.
Read Full Article