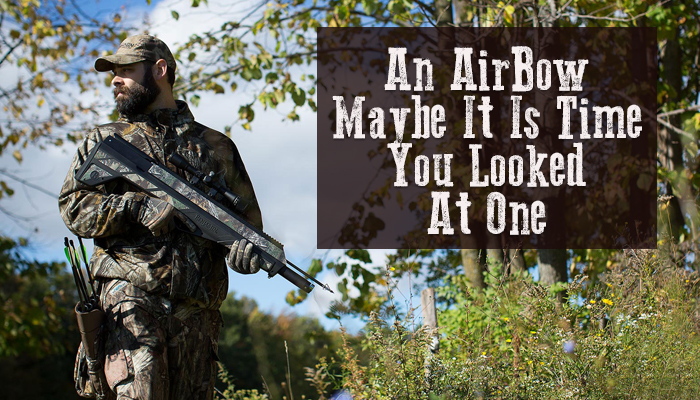 Many call it a hybrid-hunting weapon, which can generate more speed and power than a traditional crossbow while at the same time being safer and easier to operate.
An AirBow, of course, uses compressed air to fire bolts, or arrows if you prefer to call them that. At 3,000 PSI an AirBow can fire, eight full sized arrows before refilling, at 450 FPS. It only requires two pounds of pressure to cock an AirBow, so essentially anyone can cock it even those with disabilities that might have rendered a traditional longbow or crossbow useless.
Read Full Article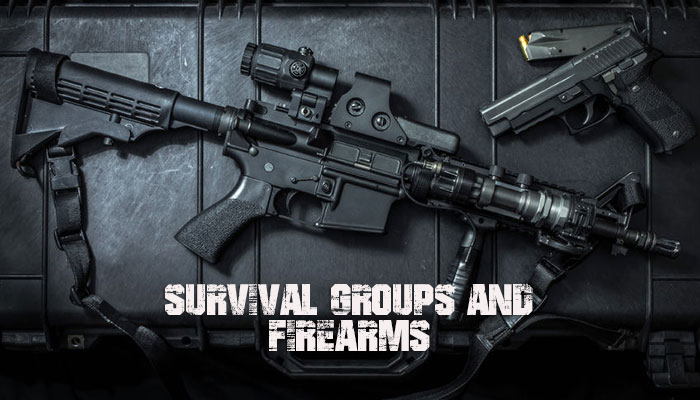 Your job as group leader is to bring out and to take advantage of the talents of others. You are not their mommy and daddy that stand ready to protect them from the harsh realities of a crisis. Your job is to keep the group operational and mission oriented. Your mission is to survive the crisis and the days after, and if so inclined help those less fortunate, and we do not mean less fortunate by choice but left helpless by circumstances out of their control. You will know the difference when you see it.
You should bring people together and this does not mean that you are all clones with the same thoughts, opinions, and ideas. You need talent, because you don't know everything and if you do, then you are doomed to fail before you even get started. Embrace ideas, be willing to change and have the confidence to make a decision based on the facts and not on your ideology or long held beliefs. Times change quickly, and you have to change quickly as well sometimes or you are rolled over.
Read Full Article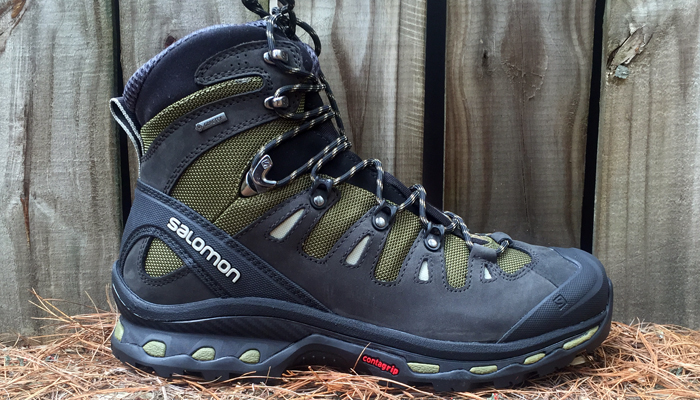 It's rare to find a pair of boots that feel broken in right out of the box, but the Quest 4D feel like they were tailor-made for my feet. The ankle support these boots provide is what seals the deal for me. Rolling an ankle in the backwoods, or anywhere for that matter, is not something any hiker wants to do, and if you can find a boot that is comfortable, sturdy, breathable and looks good, with good ankle support, you had better grab them fast.
Walking around the backyard doing yard work is one thing; hiking over rough terrain with a pack on is another matter entirely. There are work boots and there are hiking boots. You need to know the difference and you can't scrimp when it comes to hiking boots, because if your boots fail you, where does that leave you. Unless you are Cody Lundin you are left barefoot and possibly with a foot or ankle injury from wearing the wrong hiking boot.
Read Full Article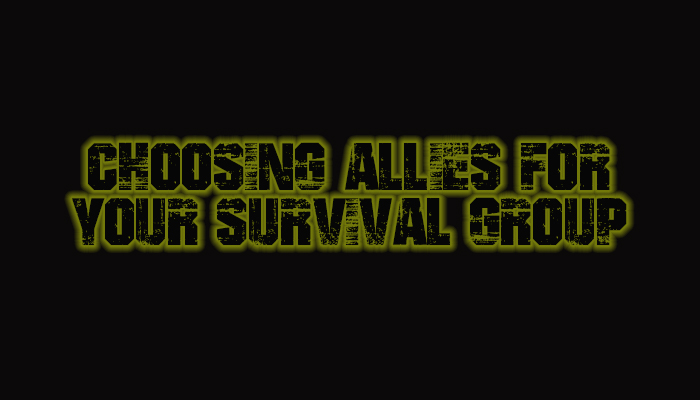 The trap some people fall into is assuming that everyone thinks as they do, and thus, would react the same. This, of course, is not the case usually. If you don't know the person well, then you don't know if they can be trusted to have the right reaction when things go south.
Those attached at the hip to the system as it is set up today will be the first to fail, so you do need a way to screen people to some extent before you allow them into the inner fold if you will. This means you keep your plans to yourself until you know.
Read Full Article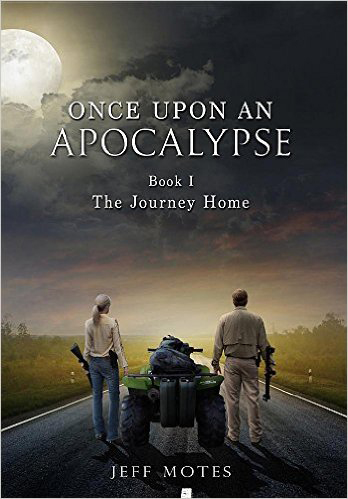 Posted in
Books
, June 13, 2016
People in the prepping community struggle all the time with the thought of, "What if I'm away from home, and more importantly, my family, when SHTF?" All of the gear and car emergency kits in the world won't bring peace of mind about your loved one's well being. The thought of how your surrounding community is holding up, also looms overhead. Once Upon An Apocalypse The Journey Home, follows two people at different preparedness levels on their perilous trip back to their families, after an Electromagnetic Pulse, or EMP attack.
John Carter and Jill Barnes had the typical big brother/little sister relationship in their younger days. Each went their own way as they grew older, each getting married and raising a family. Chance and possibly luck brings them together after an EMP hits the United States and leaves them stranded away from home. The story is told in a 2nd person point ­of ­view, with each chapter told from one of the main character's perspectives. Keep that in mind and the story flows much smoother.
Read Full Article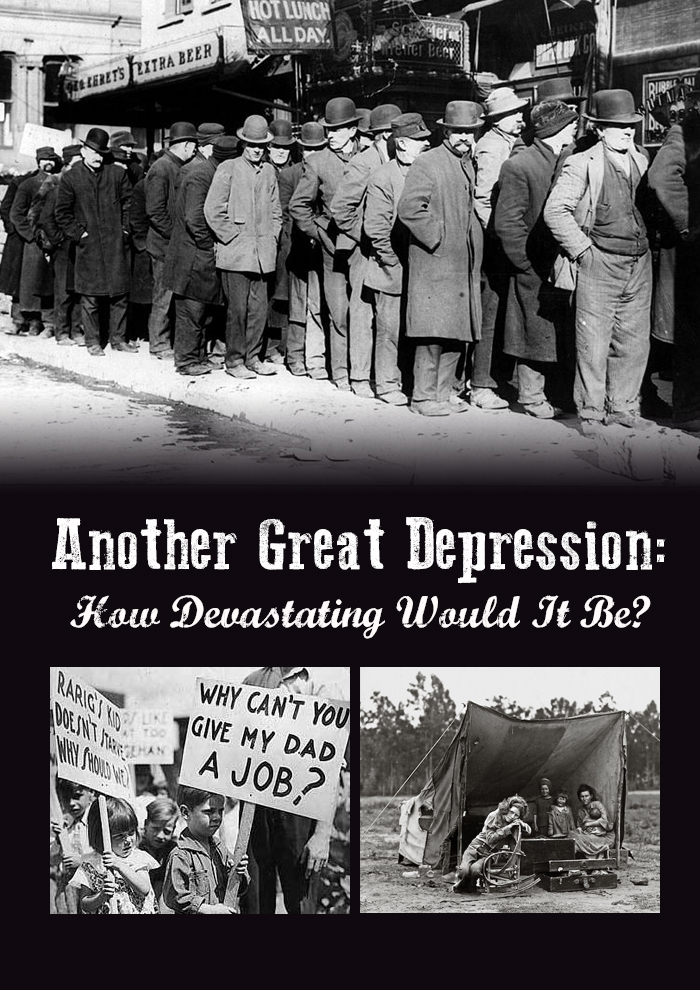 The Fifteenth United States Census was conducted in May of 1930, and it was determined that the resident population was 122,775,046, in the United States, which was up 13 percent from the 1920 census. Today there are over 322 million people in the United States. Another great depression would have a profound effect on the country, much more so than in the 1920's and 30's.
During the first great depression, the government was much smaller, much less intrusive. There was no question as to whether you could raise chickens in your front yard, side yard, or backyard, you simply did it without anyone demanding a permit or threatening to sue over the noise and smell.
Read Full Article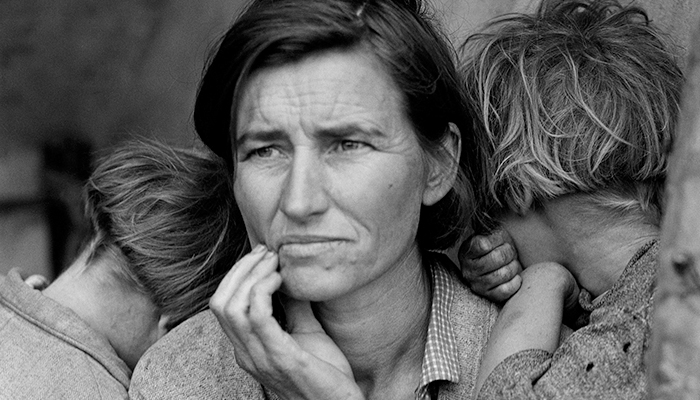 The Great Depression (1929-39) was the deepest and the longest-lasting economic downturn in the history of the Western industrialized world. It was caused by the stock market crash of 1929. Millions of investors were left holding worthless stocks and bonds. If you didn't have cash at the time then your fortune was gone. Money on paper was not worth the ink it took to print the bonds.
It was estimated that by 1933 close to 15 million Americans were unemployed, and considering the population at the time, this was a devastating development for the country. No one had money to spend on goods so production nearly ceased in some sectors, thus, causing, even more, layoffs and the calculations were not precise so no one really knew the true unemployment rate at the time.
The cause was the rise in stock prices, which lead to a bubble because the rise could not be justified by future earnings. In other words, people were betting on a lame horse with no chance of winning the race. It fell apart and fast, overnight millions upon millions of dollars were wiped off the books. Panic ensued and the rest, as they say, is history.
Read Full Article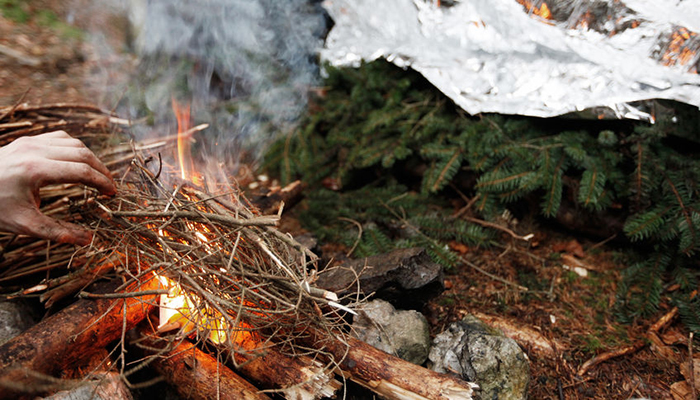 You have read the manuals, watched the videos, and have read dozens of articles online about wilderness survival, but does this mean you are ready, maybe, and then again maybe not.
There are several schools of thought when it comes to survival training. Some believe that pain equals gain. In other words, if you are not hungry and cold with an aching body during your survival training then you are not doing it right and simply will not learn anything.
This type of training course would be similar to the Naked and Afraid series where you are dropped off without even the clothes on your back. In the real world, you probably would not survive the night if put in this situation. It is unrealistic to think you are going to wake up naked in a faraway land, and then are expected to survive for days or weeks when you are starting from nothing.
Read Full Article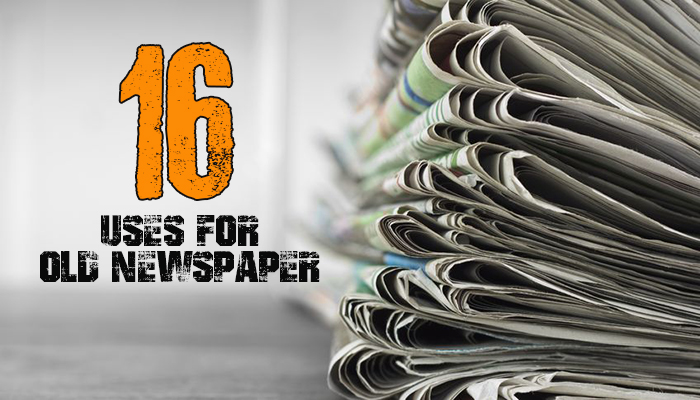 Yesterday's Newspaper Its Still worth Plenty
1.) Newspaper had for years been used as insulation in homes. Shredded and placed in the walls it acted just as the insulation of today does. It was even used to wrap water pipes to help keep them from freezing.
2.) Stuff balls of newspaper in damp shoes or boots to help absorb moisture. Once dry, stuff more paper balls in to retain the shape of the shoe or boot.
3.) Wet squares of newspaper and form around a tennis ball, baseball, or similar object and let dry. Make them as big or as small as needed. The dried container can then be used to start seeds. Just plant the entire container when ready to transplant outdoors.
Read Full Article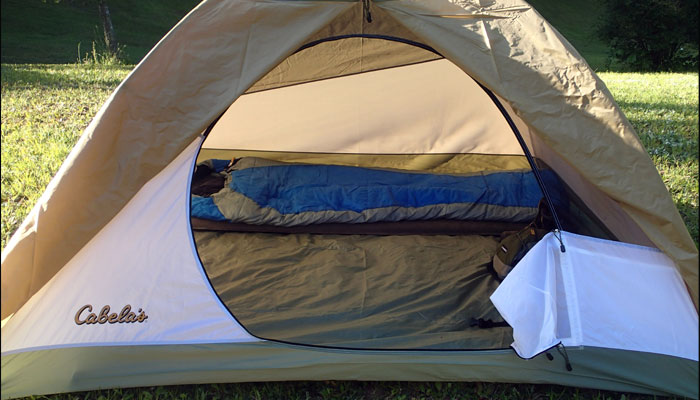 ALPS Mountaineering Comfort air pad – review
The review of the ALPS Comfort self-inflating pad is a result of working with 3bed.scom, a website with a scientific approach to testing and rating best air mattresses and pads out there.
Bits of ALPS trivia
After running Kelty, a backpack company, Dennis Brune started ALPS in the early 1990s with a simple but ambitious mission statement – to make quality gear at lower prices.
It's a claim we'll put to test as we look into this sleeping pad.
The company makes a range of hiking and camping gear, from chair and tables to tents and air mattresses.
Read Full Article