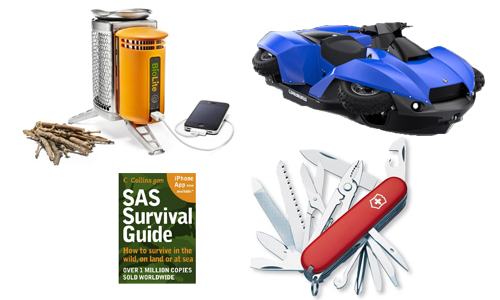 'Tis the season … and, in keeping with our tradition of giving you news you can use during these uncertain times, we now present you with Gifts That Keep on Giving.
Feast your eyes on our selection of powerful tools with a learning curve even a geek could appreciate, as well as some really simple tools for the right brainers among us.
Give the gift of survival, with items that run the gamut from the everyday to the uncommon. You can find it all, from basic staples for the novice or non-prepper to luxury goods for the survivalist who has it all.
Under $20
Under $30
Under $100
Over $100
Over The Top Gifts!