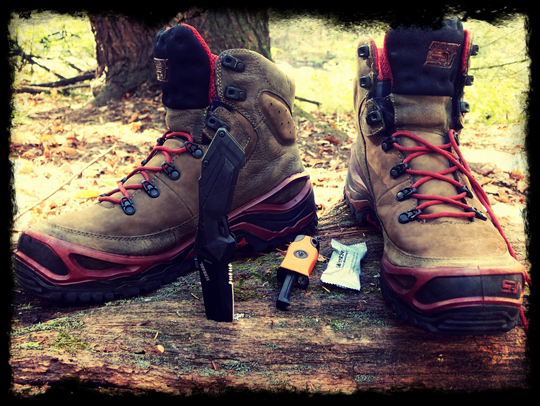 Product Review Rock S2V Substratum Direct Attach Hiker
Hikers, hunters and other outdoor enthusiasts understand the need and importance of good footwear. Additionally, anyone serious about roaming the great outdoors on foot knows not to give his or her feet a passing nod, especially when it comes to comfort and safety. Your foot comfort should be a top priority. Keep your feet dry and blister-free to prevent certain types of medical conditions from developing; you simply cannot afford to risk your health, especially if you are miles from civilization. Make your feet a top priority and ensure comfort for your feet by picking up a pair of Rock S2V Substratum Direct Attach Hikers.
Manufactures' Description/Specifications
Moisture Wicking Lining
Fully gusseted tongue for performance comfort
Molded foam padded with high abrasion Lycra and antimicrobial space mesh
Open cell foam forefoot with polyurethane top layer
Polyurethane enhanced toe wrap and extended back guard
Polyurethane, direct attached for superior longevity and a permanent outsole bond
Proprietary wave underlay texture for element traction and shedding
Target pattern design for max articulation
Three quarter TPU stability and impact resistance plate with flexible forefoot
TPU arch plate
Tri-density molded antimicrobial insole, fuchsia colored for signaling
550 military grade Paracord boot laces
Crampon and snowshoe compatible
Flexible woven forefoot & 3mm EVA perforated cover
UST essentials located within outsole: fire sparker and wet cubes (x2)
Having a moisture wicking lining is so very important especially in cold weather. As you know, having wet feet can cause trench foot (emersion foot), frostbite, blisters or even worse. Your feet will sweat in cold weather. There is no way really to stop your feet from sweating but having the moisture wicked from your feet will reduce the cooling effect cause by evaporation of that moisture and help to prevent blisters and other foot conditions caused by damp feet.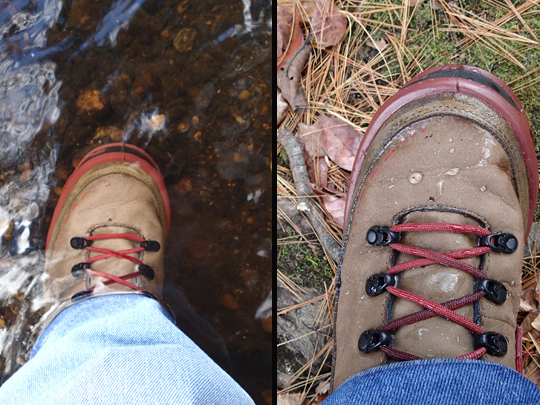 The boot laces are 550 Paracord, which as most of you know, has seven inner strands which can be used for fishing line, sewing thread, shelter building, fire starting (bow and drill) and the list goes on. You simply cannot have too much 550 Paracord when out in the field.
This is a true hiking and survival boot. Fire sparker and wet cubes, used for fire starting, are in the insole. If you have cordage and the means to build a fire in wet conditions, you have dramatically increased your chances of surviving in any situation.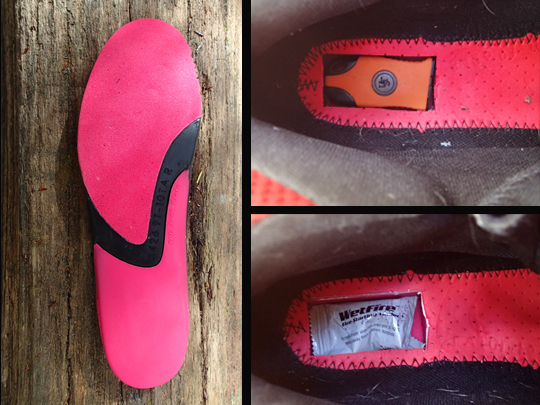 The insole is brightly colored and it can be removed to signal for help. That is not all this insole has. The antimicrobial insole also helps to prevent odor and cushions the feet. The Rock S2V Substratum Direct Attach Hiker has one of those soles you just have to love. How many times have you been mired in mud and you shoes seemed to be carrying 20 pounds of mud when you move on. The soles seem to shed mud, dirt and debris so you can keep your traction. It has an arch plate that absorbs impact and you will be surprised how long you can be on your feet in these boots without all of the aches and pains.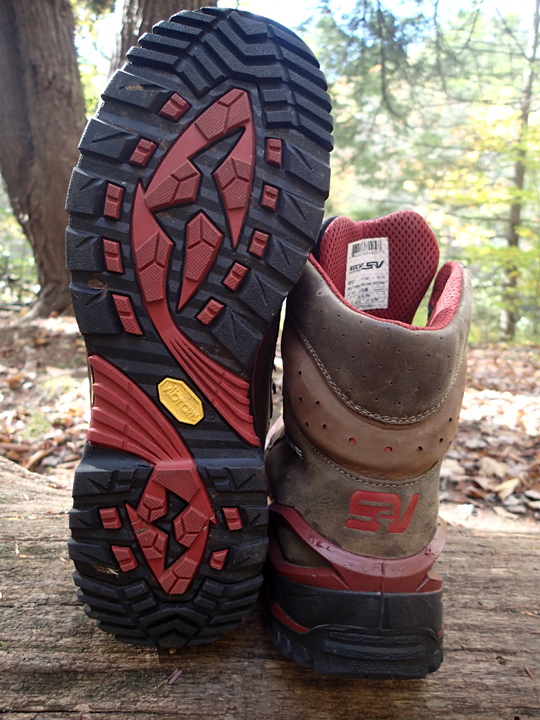 If you have ever worn snowshoes or crampons then you know you had better have the right pair of boots. Being miles from home is not the time to realize you cannot strap on a pair of snowshoes or crampons. With these boots, you have no worries because they easily adapt for a sure fit.
An incredible hiking shoe that with the lace up design of these shoes you have plenty of ankle support and the laces can be adjusted throughout the day. This is especially important if your feet happen to swell; the laces are easily adjusted to accommodate. Walking over rough terrain really gives your ankles a workout, and a sprained ankle spells disaster when you are miles from home.
Final Thoughts 
After seeing these hikers for the first time I knew that I had to have a pair, at least to try. For years survival experts have been telling people to make sure their packs are equipped with plenty of 550 Paracord, fire starting tools and a way to signal for help. Now with my pair of Rocky S2V hikers those bases are covered as I have the means for all of that. I wore my boots while hiking and fishing all this past summer and they held up great; my feet always stayed dry and comfortable. So, if you're looking for a great pair of hikers, I highly recommend that you give them a try. To see the full line of Rocky S2V Substratums visit rockys2v.com.