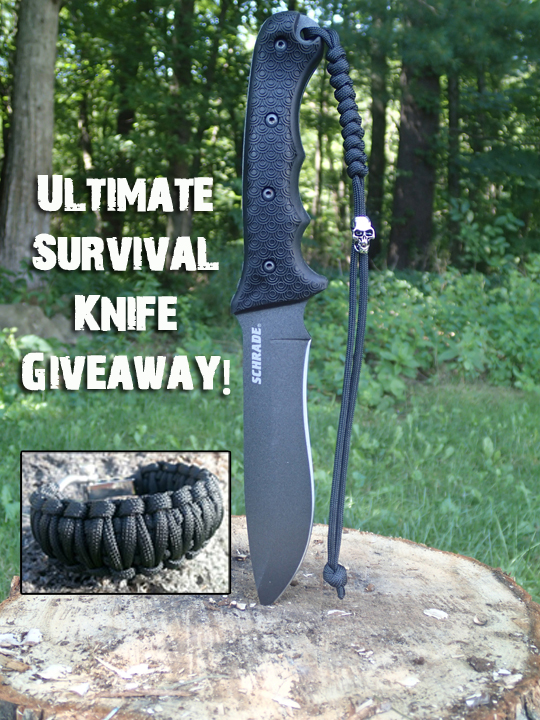 Win 1 of 3 Schrade SCHF9 Ultimate Survival Knives & Survivor Ties Paracord Bracelet Packages! 
Having a good knife is one of the most important tools you can have in a survival situation. With it you can build fire, shelter, snare traps and more. So increase your chances of survival in any survival situation by keeping a great knife like the Schrade SCHF9 in your bug out bag. We've teamed up with Schrade Knives & Survivor Ties to offer you this great giveaway. We are giving away three Schrade Ultimate Survival Knives (Model SCHF9) with a paracord lanyard & Survivor Ties paracord bracelet packages, one to 3 different winners. You can enter below using the widget, must be 18 to enter.
Congrats!
Jason R.
Dawn E.
Jeremy F.
An Email has been sent out check your inbox and junk/spam mail folders just incase!