Steel Wool an Incredible Alternative to Char Cloth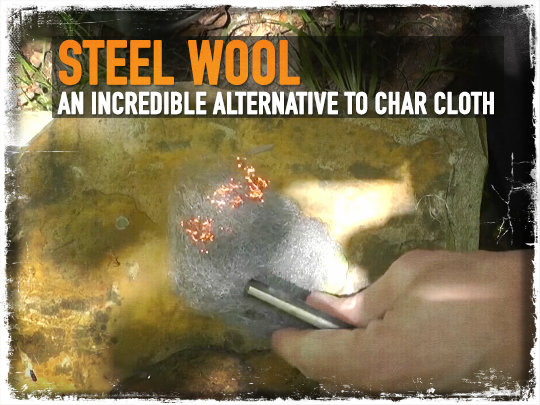 Steel Wool is inexpensive, lightweight and is a much better alternative to char cloth when used for making fires. Steel wool takes a spark just as easily as char cloth but burns a lot hotter than char cloth and can even be used if it gets wet.
Another plus to steel wool is that you can use batteries to ignite it. So check out this excellent video by The Outdoor Gear Review to see how well it works and throw some in your fire kit because you never know when it might come in handy.