21 Things a Prepper Should Never Throw Away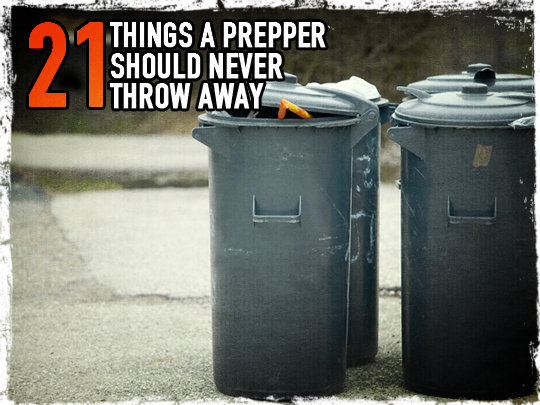 The amount of trash generated by the modern American family is staggering. EVERYTHING is packaged, and those packages invariably end up squirreled away in landfills across the country, to rot away forever..or end up as a golf course.

As preppers, we tend to be a more conscious of this precious Earth, yet we too generate tons of trash. Part of the problem is we don't know what to do when items are "used up". Here are 21 things you can keep out of landfills that might come in handy one day.
Read more at… 21 Things a Prepper Should Never Throw Away