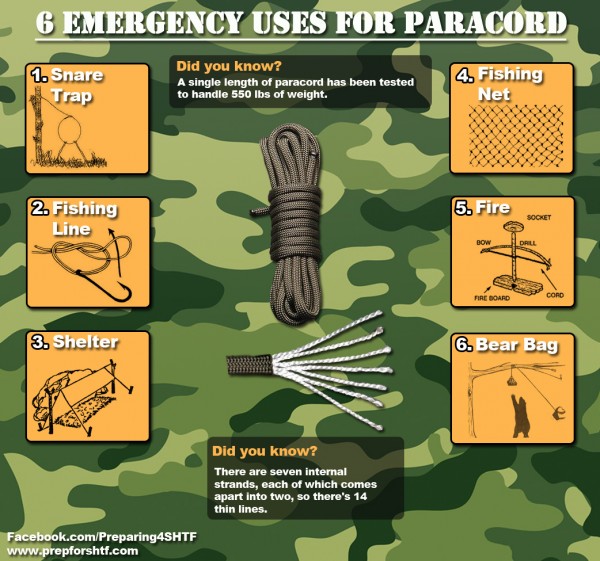 Use This Graphic for FREE on Your Site!
You may use the infographic above on your website, however, the license I grant to you requires that you correctly attribute the work to me with a link back to my website by using the following embed code below.
Here are six uses for paracord in an emergency situation.
 Snare Trap – Make a snare from the internal strands.
Fishing Line – Make a line by cutting a length and pulling out the internal strands. There are seven of them,  each of which separates into two leaving you 14 thin lines.
 Shelter – Make a shelter tying sticks to build a frame or by tying up the corners of a tarp or a pinch.
Fishing Net – Make a net out of the internal strands.
Fire – Make fire by constructing a bow drill.
Bear Bag – Hang a Bear bag to keep food away from animals
Here is a Tip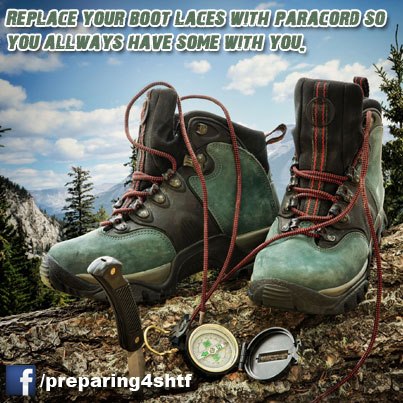 Embed Code
Embed This Image On Your Site (copy code below):