Posted in
How To
, November 2, 2013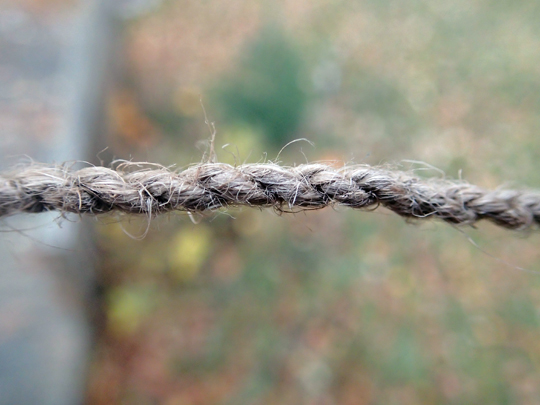 Next to having a knife, cordage is probably one of the most important items you can have, with it you can make fire, shelter, snares and trotlines. Knowing how to make cordage from different materials is an excellent survival skill to have and could save your life someday. In the video below Bland County Survivorman shows you how to make cordage and goes over some of the materials you could use to make cordage in a survival situation. So check out the video below and then give it a try.
Read Full Article
Posted in
How To
, October 29, 2013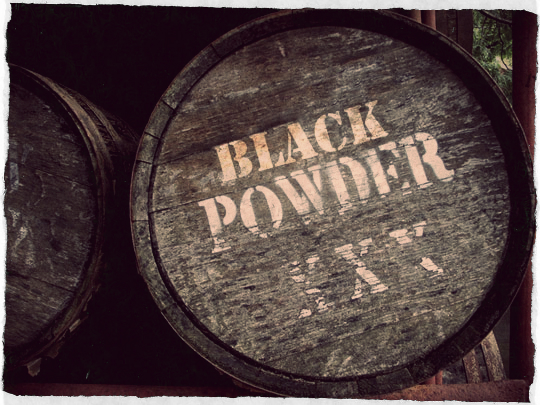 Here is an excellent video by Bland County Survivorman showing you how to make black powder from charcoal, flowers of sulphur, potassium nitrate and yes stale urine. The video also shows you how to make one of the ingredients charcoal, which can be used for many things. If you attempt this please remember to use caution when handling black powder and do so at your own risk; it is explosive and very dangerous.
Read Full Article
Posted in
How To
, October 22, 2013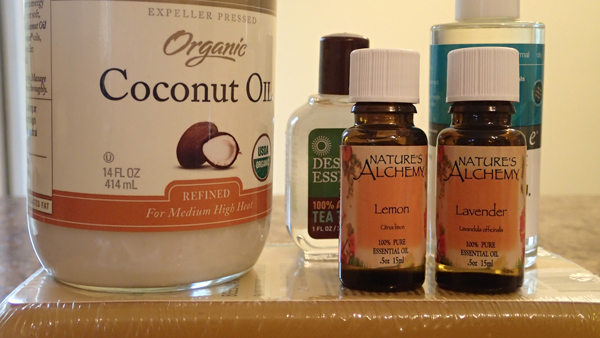 Today I am going to share with you how to make an all-natural first-aid antiseptic that you can easily make at home. This homemade antiseptic has excellent antibacterial properties to treat everyday cuts, scrapes and abrasions just as you would with any tube of over the counter ointment.
Antiseptic Ointment 
Ingredients
Ingredient Properties
Tea tree oil: antibiotic, anti-fungal, antiviral, antibacterial
Lavender: analgesic (pain relief), antibiotic, anti-fungal, antiviral, antibacterial
Lemon: antibiotic, antifungal, antiviral, antibacterial
Coconut oil:  anti-inflammatory properties
Vitamin E: Skin healing vitamin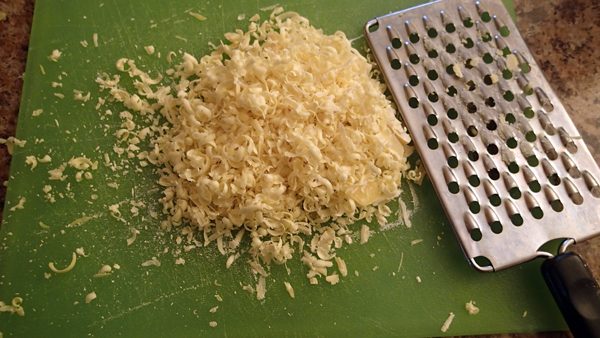 Step 1. Grate 1-1/2  ounces of beeswax using a cheese grater or just slice thinly with a knife.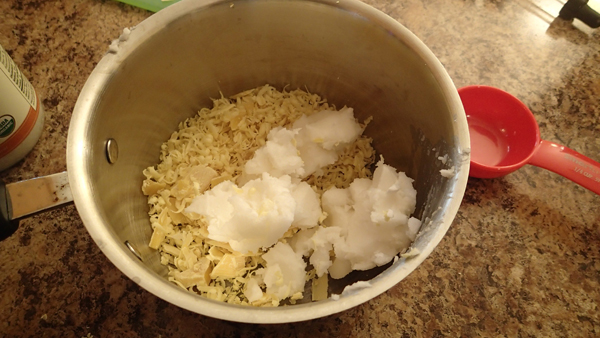 Step 2. Add 1 cup coconut oil and the grated beeswax to a pot.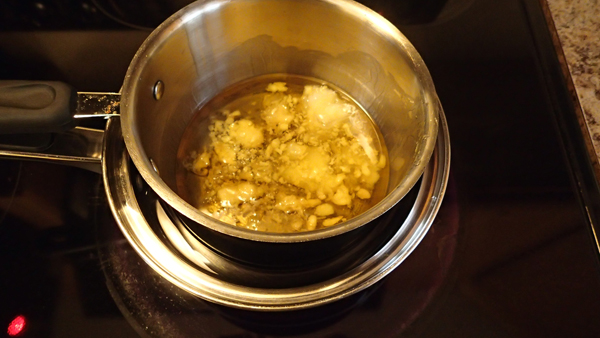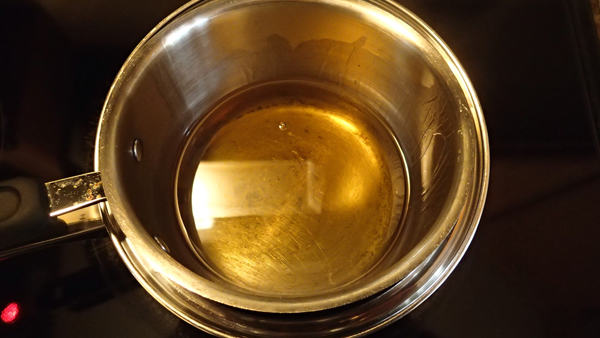 Step 3. Heat the coconut oil and beeswax over a low heat or double boiler until in liquid form. Once in liquid form remove from heat and add the tea tree oil, vitamin E, and essential oils and stir briefly.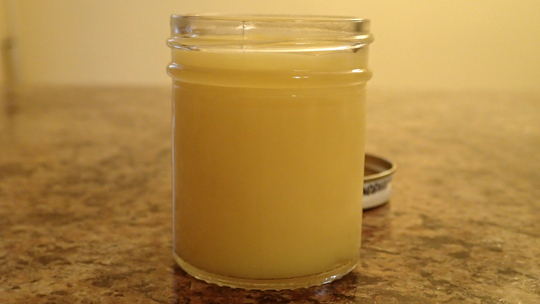 Step 4. Pour mixture into sterilized jars. You can use baby food jars or mason jars. Let cool on counter. To sterilize jars either boil for 10 minutes or run through your dishwasher.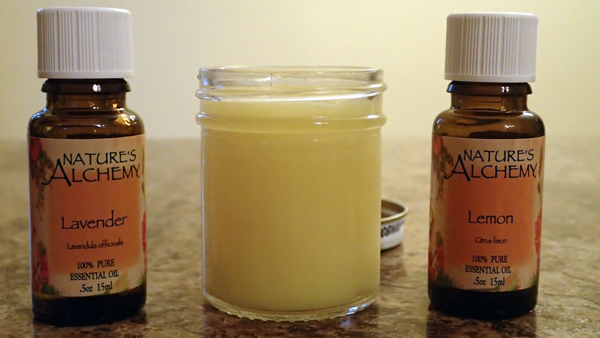 Step 5. Store in a cool, dark place. Use as needed on any cuts, scrapes and abrasions. Lasts for approximately 4 years shelf life.
Read Full Article
Posted in
How To
, October 19, 2013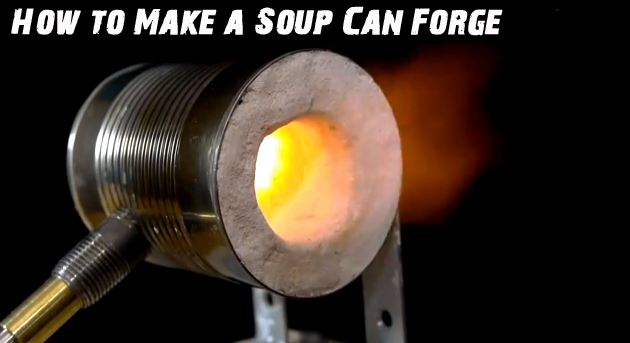 This video shows you how to make a simple and very inexpensive tabletop forge from a soup can and a plaster lining. The forge runs off of a common propane torch that you can buy at any hardware store. So if you have been wanting to try making your own knives or tools, check out this excellent video by Nighthawkinlight and make one yourself.
Read Full Article
Posted in
How To
, October 18, 2013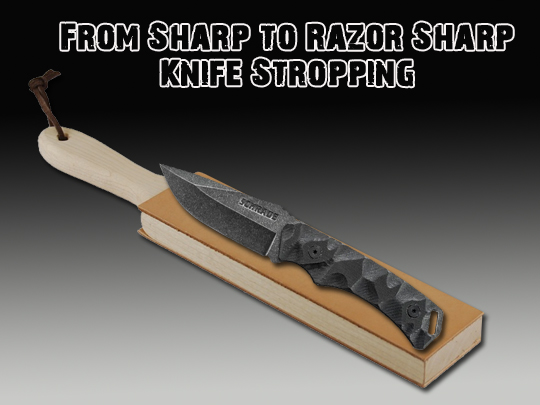 The key to getting your blade from sharp to razor sharp is stropping. What's stropping? Basically all stropping is, is polishing your blades edge to remove the micro-grooves on it.  David from Ultimate Survival Tips not only shows you how to strop your blade, but also how to make your very own knife strop in this excellent video below.
Read Full Article
Posted in
How To
, October 16, 2013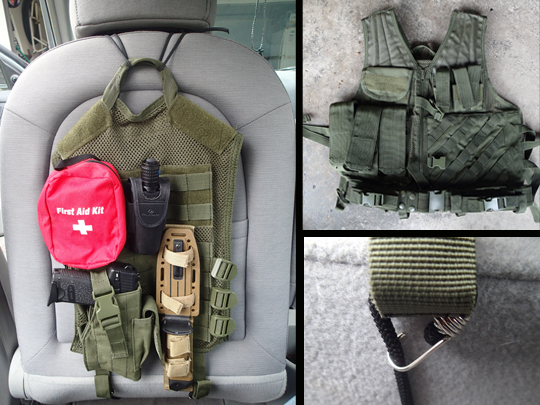 Yesterday I posted some cool tactical seat covers on our facebook page, and after a few comments from some of you, I came up with a cool idea to make a cheap tactical seat back from a vest I had. To make this all you need is a cheap tactical vest. Then remove the back of the vest from the front and attach to your seat with some paracord loops and two small bungee cords. Since the vest came apart with straps and velcro there were no major modifications. The molle webbing on the back of the vest lets you attach pouches and accessories. Even though this is cool to have and great for a BOV (bug out vehicle), I would never leave my firearm vulnerable to thieves likes this.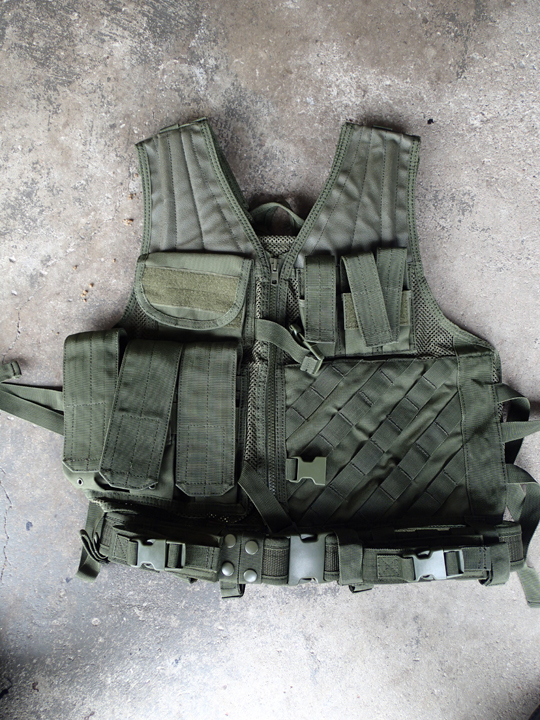 Read Full Article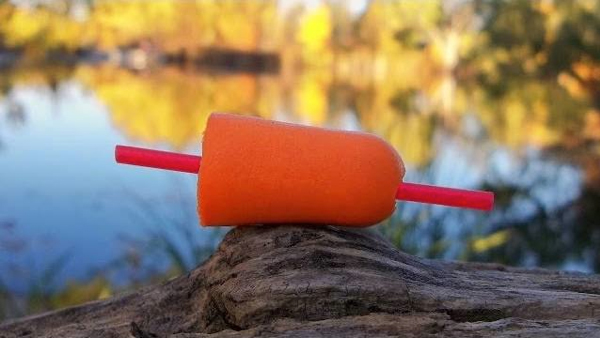 If you spend a lot of time fishing then you know how effective a slip float can be for certain applications. This homemade, DIY slip float is not only just as effective when it comes to catching fish, but a lot cheaper too. So check out the video below by Intense Angler to see how easy it is to make. Also if you never used a slip float before check out the additional video I added to show you how to set up and use a slip float, you can also learn how tie a bobber stop knot here.
Read Full Article
Posted in
How To
, October 11, 2013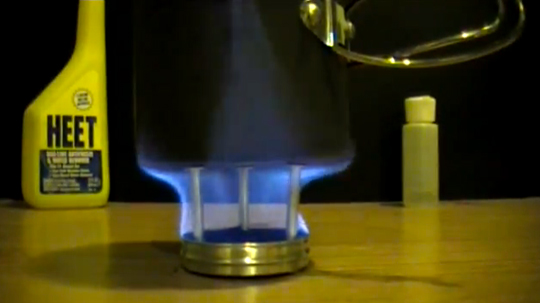 If you're looking for an ultra compact stove to keep in your bug out bag or to take along hiking then this is it. Intense Angler shows you how to make this ultra compact, and highly efficient alcohol stove that fits easily in your pocket, and even has built-in pot stands that are detachable and pack away conveniently inside the stove. The stove is made from a Nivea Cream container and a couple of common items that you can find at your local hardware store.
Read Full Article
Posted in
How To
, October 6, 2013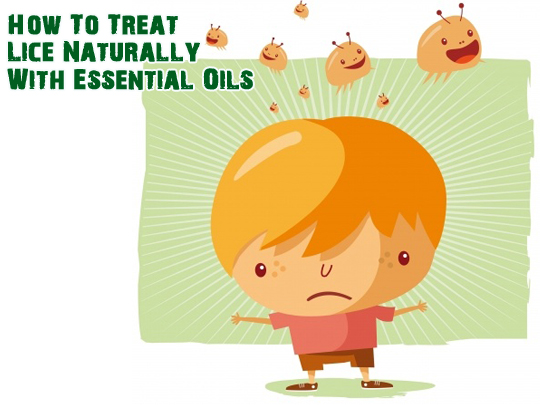 Lice can be a real nuisance, and if you have children in public schools, then you probably have had an encounter with these nasty little bugs at one time or another. So the next time you encounter these nasty little creatures, try some of these all natural alternatives using essential oils to treat and repel lice. Check out the article from our friends at shtfpreparedness.com below.
How to Treat Lice With Essential Oils
Read Full Article
Posted in
How To
, October 5, 2013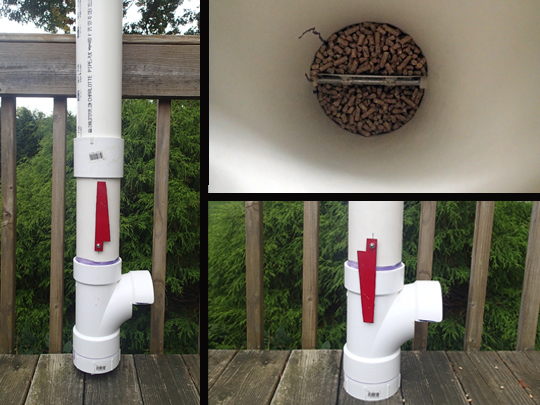 Today I decided to make a feed indicator for the PVC chicken feeder I made recently. If you decide to make the feeder I made, I highly recommend adding this modification before you do step 4, or it will be a pain in the arse attaching the plate to the bolt. Basically all this indicator consists of is a bolt, with a round metal plate attached to it, that is uneven in weight. So when you fill the feeder, you hold the flag up and the feed will keep the flag raised until it drops below the plate. Keep in mind I am no engineer, so it was trial and error and some steps have no measurements, but I will inform you what I did to make it work. So lets get started.
Materials Needed:
12×12 inch 18 gauge piece of sheet metal
1/4 inch metal/rubber cable clamps. Qty. 2
1/4 x 5 – 1/2 inch Hex Bolt. Qty. 1
1/4 – 20 nuts. Qty. 3
Ceiling fan weights.
Self tapping sheet metal screws.
Tools Needed:
Drill
Drill bits.
Tin Snips
Screw Drivers.
Step 1.
Find the center of your 4 inch PVC pipe. Next measure 4 – 1/4  inches up from your center marks on each side to mark your drill holes.  See pictures below.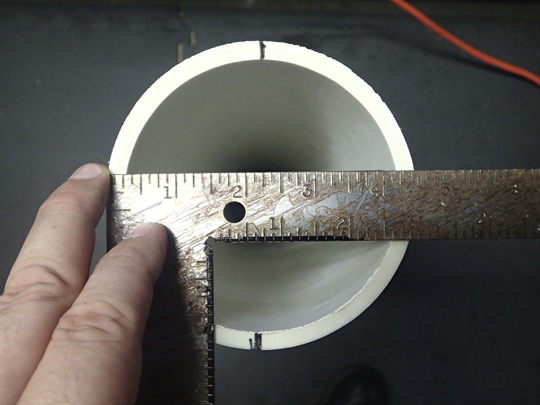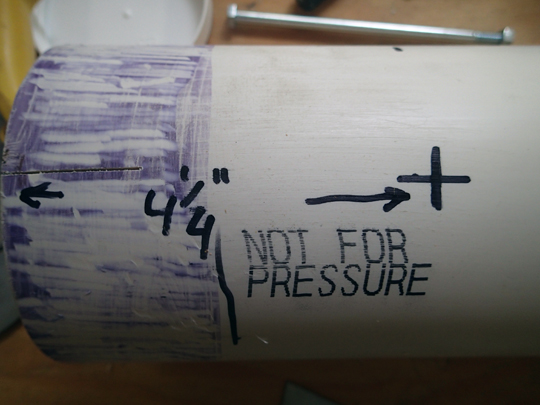 Step 2.
Next drill out both marks with a 9/32 drill bit. Make sure to clean off any burrs, and then slide your 5 – 1/2 inch hex bolt through the holes and make sure it spins freely.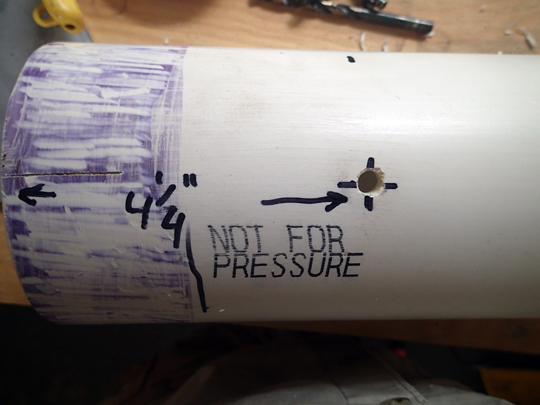 Step 3.
On this next step I started out with a 3 – 3/4 inch circle but later on I found I had to trim it quit a bit to account for the side to side bolt play. The plate kept hitting the sides of the PVC and binding, so you might want to go with a 3 – 1/2 inch circle. I also didn't have any specific measurements for the flag I kind of winged it. Once you have both drawn out on your sheet metal cut them out with a pair of tin snips. Then drill a 1/4 inch hole in the flag as shown below. Now is also a good time to paint your flag a bright color.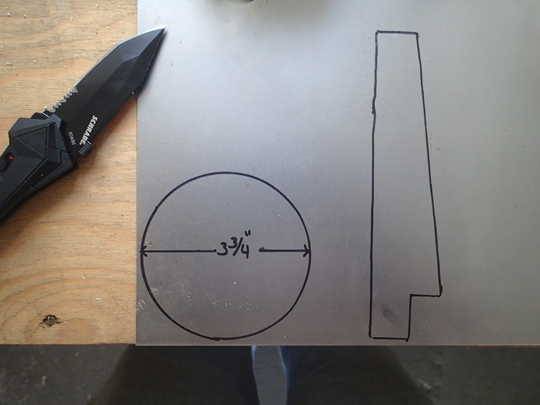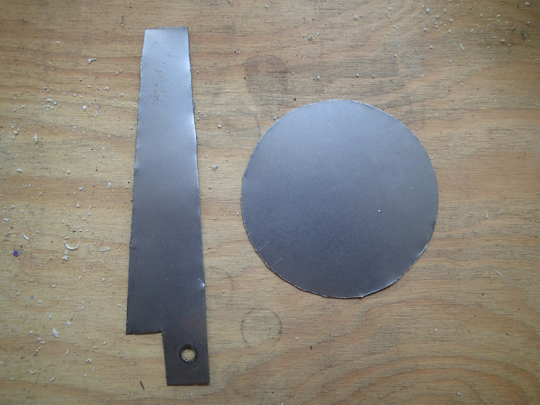 Step 4.
For this next step my neighbor gave me some cool clamp on weights, she said they were for balancing fan blades. Now I don't know where you can get these, but they do sell ceiling fan blade weighs at home depot that are stick on. So you can skip cutting out the top part of the plate and just stick on a ceiling fan weight. I made this cut because the weights were sticking out to far and they hit the inside of the PVC pipe. Also the cut I made on the bottom of the plate, I just recommend cutting the 7/8 inch line straight across. So start buy finding the center of the circle plate you cut out in step 3, and then measure down 7/8″ and cut that line off. See the pictures below.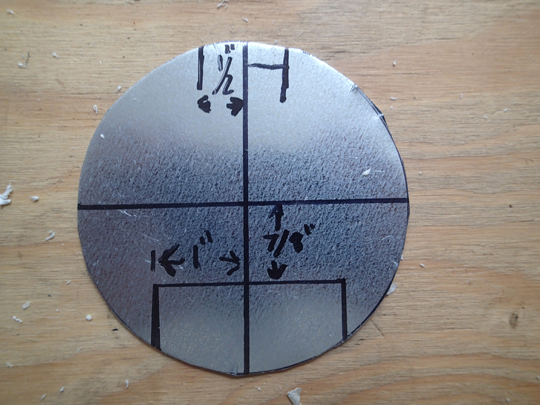 Step 5. 
Next lay your 1/4 x 5 – 1/2 inch hex bolt with two 1/4 metal/rubber clamps across the center line of the plate. Then mark your two clamp holes and drill them out. I used two machine screws with lock nuts to attach the clamps but it was a pain to tighten once attached to the bolt. I recommend using some self tapping sheet metal screws instead and just drill two small pilot holes for them.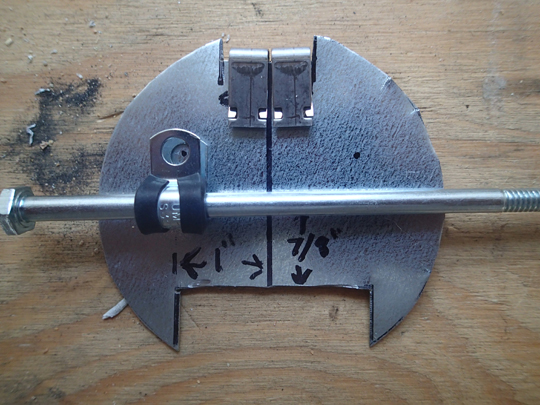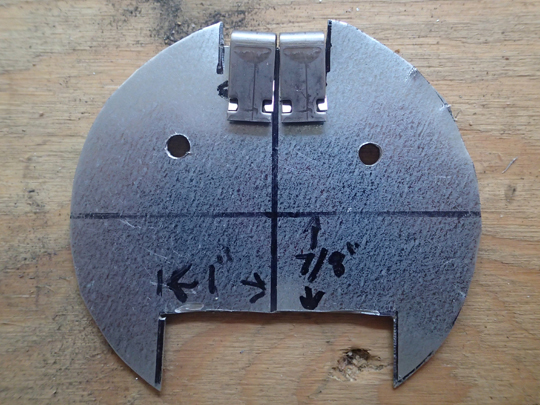 Step 6.
Next attach the clamps to the plate loosely with two self tapping screw. Just start the screws don't tighten them all the way.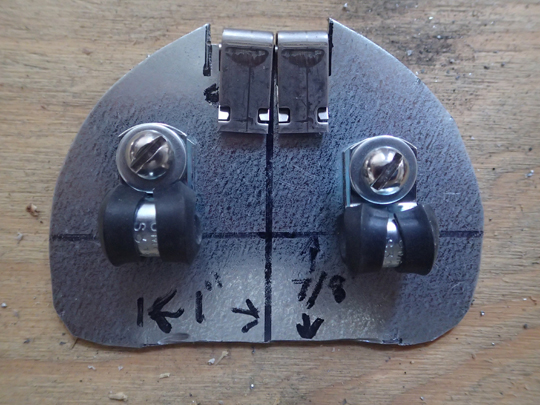 Step 7.
Put the plate inside the 4 inch PVC pipe then slide the bolt through the PVC pipe and the clamps on the plate. Once the plate is nice and centered on the bolt tighten the two clamp screws.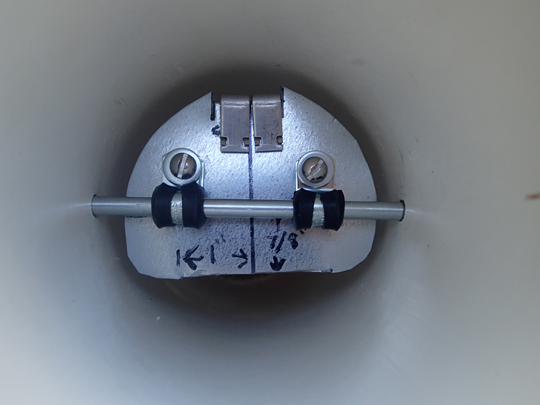 Step 8.
Next thread two of the 1/4 – 20 nuts onto the hex bolt. tighten the first one as far as it will got then tighten the second nut to the first. Next attach the flag and the final 1/4 – 20 nut but don't tighten yet.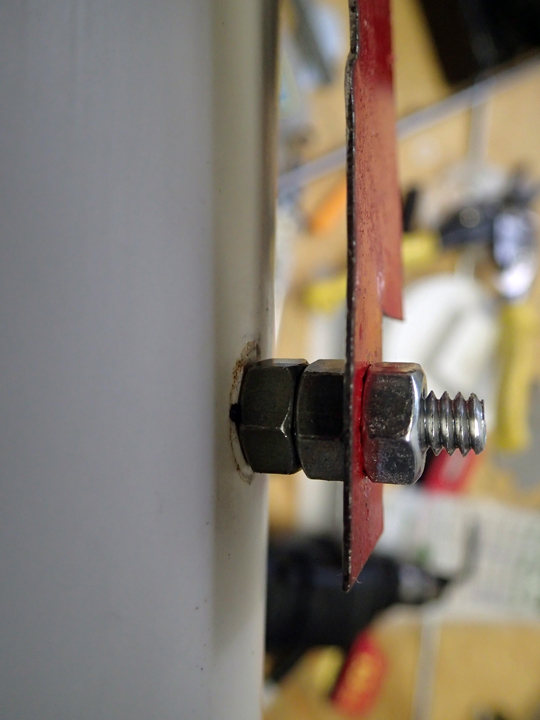 Step 9.
Next you want to have the plate vertical with the weighted part up. Now align the flag so it is up too, now tighten the nut to secure the flag. When you hold the flag up now the plate inside should be vertical with the weights facing up. When you release the flag it should drop.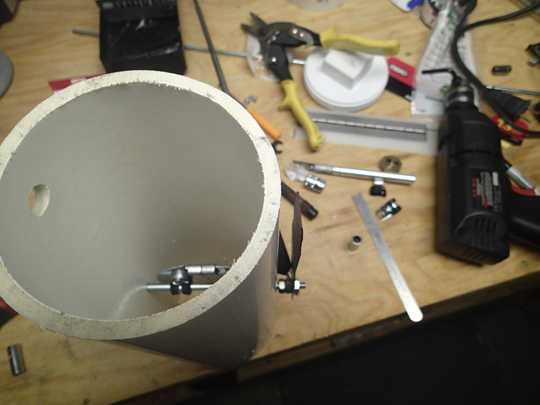 That's it for the feed indicator. When you fill the feeder just keep the flag up, the chicken feed will keep the flag in position until the level of feed drops below the plate. You can now continue onto step 4 of the feeder I built here. You can also use this indicator with any 4 inch pvc chicken feeder that you may have designed.
Read Full Article