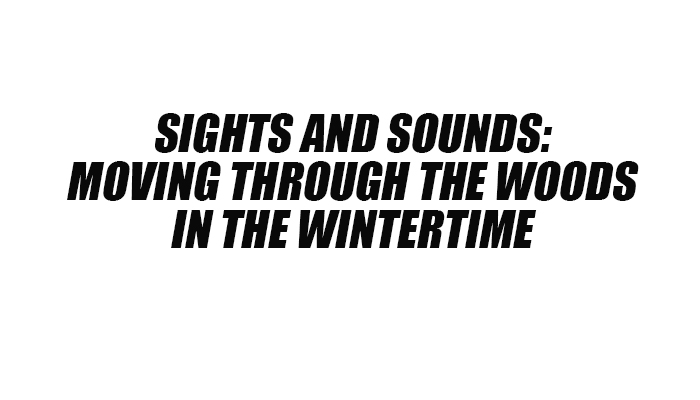 Winter does not always mean a blanket of snow is on the ground, and thus, may make camouflaging difficult, when there is patchy snow, green foliage, grays rocks and dried leaves on the ground.
Snow means visible tracks as well. Therefore, snow on the ground is not always good, however, a snowstorm can offer cover for those needing to move about unseen in some cases.
If in a heavily wooded area, you will experience earth tones, like browns, grays, and evergreen foliage. Moving out of the woods to cross a field you will find snow possibly and golden colored grasses or light tan or buckskin colors as well. Very hard to blend in given all the colors and it would not be practical to pack various camouflage outfits. You have to make do with what you have, but first, you need to know the geography. 
Read Full Article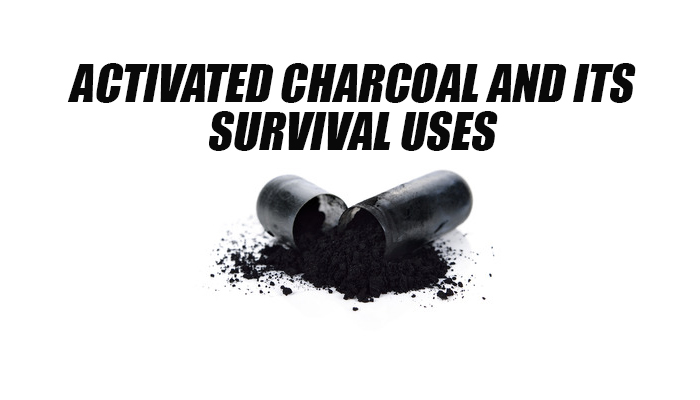 Some Science on Activated Charcoal
Before we get started let's have a short science class on activated charcoal. The short version is that activated charcoal is carbon, real organic material that has been reduced to charcoal just like a piece of hardwood burning in your campfire.
Once in charcoal form it is then crushed into a fine powder and heated at a very high temperature, a temperature that cannot be achieved by an open fire such as a campfire. Once heated it is then exposed to argon and nitrogen gasses. Finally, the charcoal is exposed to oxygen and steam, which further opens up millions of tiny pores.
Read Full Article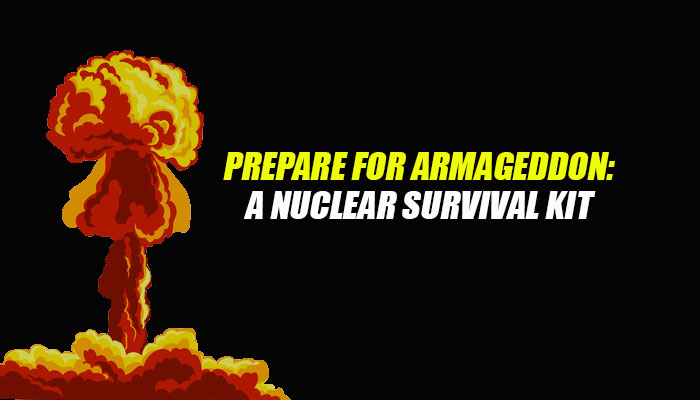 An all out nuclear war, not likely. A dirty bomb being detonated somewhere in the United States is possible, even likely, and a terrorist organization getting a small tactical nuke and detonating it, possible as well.
The threats loom large and it gets larger every day with Russia playing mind games and North Korea, well North Korea is simply nuts and capable of doing anything if, in fact, they have the capability to do anything, which we don't really know. It's like the beware of dog sign, is there really a dog behind the fence, does North Korea have the capability of mounting a nuclear warhead on a missile that can reach the U.S. mainland. Better to assume they do and to prepare accordingly.
Read Full Article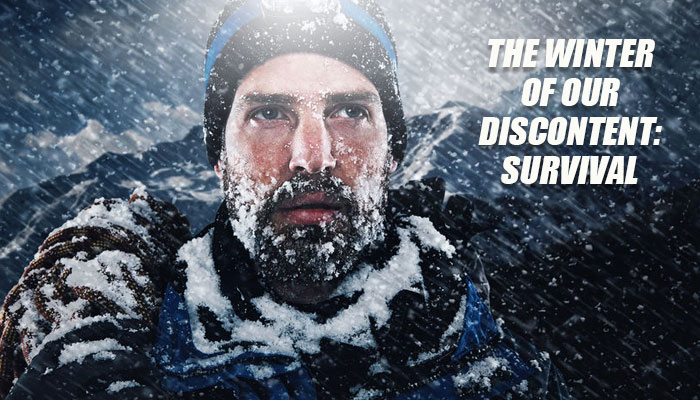 A new year coming up, a new administration being sworn in, and new threats emerging, so will this be a winter like no other? Ice storms, power outages, mass shootings, financial crisis's, possible attacks by other countries and civil unrest all loom large in the new year.
The nation's power grids, yes plural because there are three of them are in disrepair, and much of the grid system relies entirely on computer systems, which it seems, are hacked on a daily basis. Russia is stirring and making war noises, North Korea has failed to launch but they keep trying and they will get it right soon enough, and then there is Iran running their fingernails down the chalkboard trying to get our attention. Iran wants a war because it takes the focus off of just how badly treated their people are and it always ends up being about money and power, so why not start a war is their thinking.
Read Full Article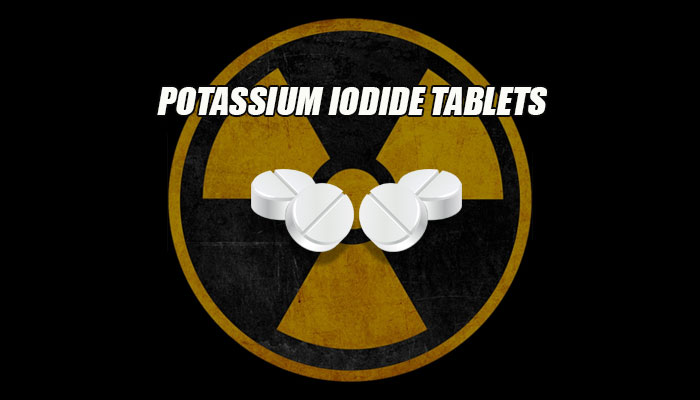 According to the CDC, KI (potassium iodide) is a salt of stable (not radioactive) iodine that can help block radioactive iodine from being absorbed by the thyroid gland, thus protecting this gland from radiation injury.
The thyroid gland is the part of the body that is most sensitive to radioactive iodine. KI (potassium iodide) is available without a prescription. Radioiodine can be released if there is a nuclear reactor accident, and anyone living within a 10-mile radius of a nuclear power plant should strongly consider potassium iodide tablets as part of your survival kit.
Read Full Article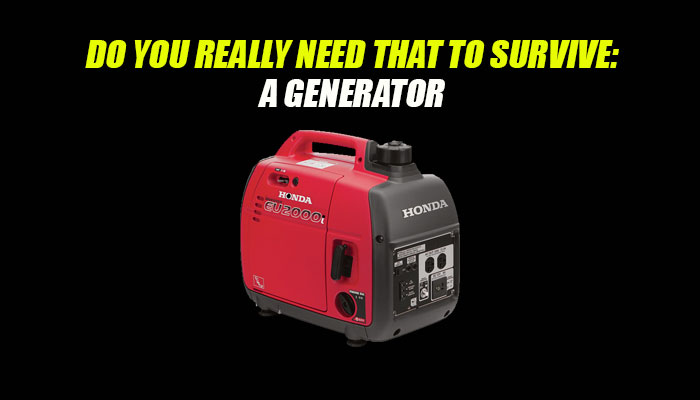 Homeowners can often power most household appliances using between 3000 and 6500 watts.
If your home has a small furnace and you are on city water, you can probably get by with a 3000 to the 5000-watt generator. If you have a large furnace and/or a water pump, you will likely need a 5000 to a 6500-watt generator (Honda).
If you plan to power just lights, fans or computers or a small camper then a 1000-2000 watt generator would be ideal. You have to determine your need before purchasing one, but even before that determine if you need or want one at all.
Read Full Article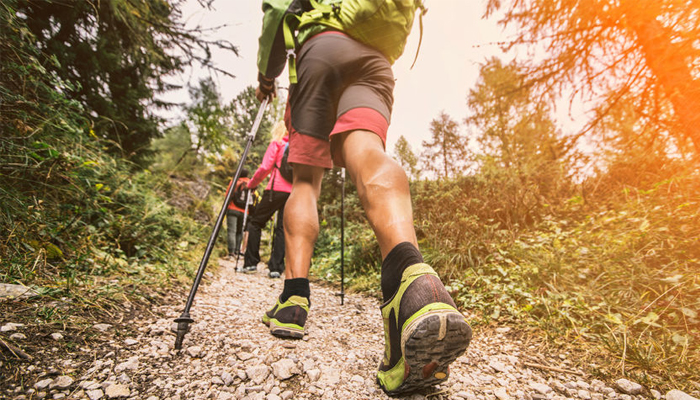 The last article talked about the benefits of hiking, and how it is good training for a crisis. The health benefits alone are well worth the effort, not to mention the survival skills you will pick up as you get out in the wild.
Your senses will get a good exercise, as well, because you do have to pay attention to detail when out on the trail.
Is that cloud formation a storm that may be happening miles away and yet could cause flash flooding where I am? What animal made those fresh tracks are they from an animal in which I need to worry? What do those claw marks high up on a tree mean?
Read Full Article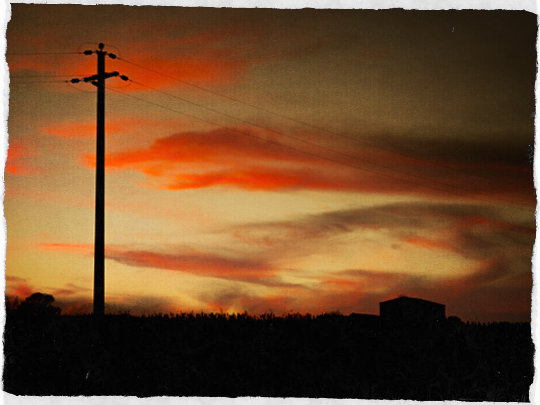 Why not learn to live without electricity Instead
We have in previous articles talked about living off the grid, and how it can be done if you plan and have the necessary materials, equipment, and gear to make it happen. There is a caveat, however, living off the grid when there is a functioning grid is easier than trying to keep electricity flowing when there is no longer a functioning grid nationwide. What does this mean exactly?
Solar panels are not once and done, they need upkeep and solar panels over time diminish in capacity, in other words, they have to be replaced from time to time. Rodents can chew through cables, hailstorms can damage the panels, lighting strikes or an EMP can destroy your system as well.
Read Full Article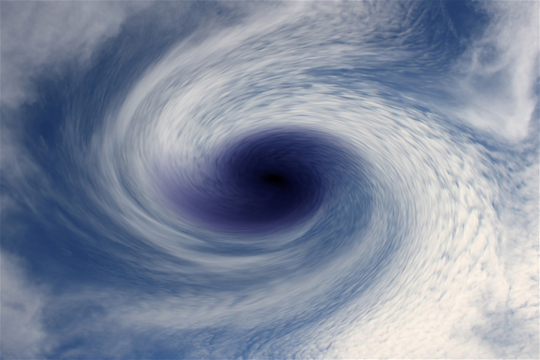 The question some, if not many people have is "Can I be charged and/or arrested for failing to heed a mandatory evacuation order. The answer is yes, in some states, but not likely. It is akin to a curfew issued in some cities due to civil unrest or a natural disaster. A violation can lead to fines and or incarceration in some cases.
In North Carolina, for example, the governor can "Direct and compel the evacuation of all, or part of the population from any stricken or threatened area within the state during a state of emergency". "Anyone who violates an evacuation order can be charged with a class 2 misdemeanor, which can be punishable by up to 30 days of confinement, probation, or community service" (Blitzer, 2016).
Read Full Article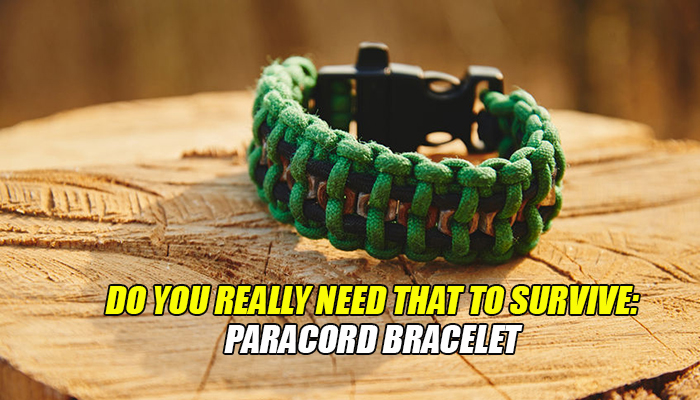 You can get a Paracord bracelet with a compass, fire starter, fish hooks, fishing line and so on. Handy, but you only get anywhere from 10 to 12 feet of Paracord, but any length of cordage is better than none right. This is true, however, for a few bucks, you can get 50 to 100 feet that take up little space, and you do not have the fuss of trying to unwind the bracelet without cutting it when needed. Once you do unwind it, then you have to stuff the hooks, line, and compass somewhere else.
The bracelets do serve a purpose and a quality one is handy for those that do not or cannot carry and EDC kit with them daily. However, don't be lulled into thinking a Paracord bracelet bulging with fishhooks and line is all you need for a hiking or other outdoor adventures. They are an emergency backup at the very most in our opinion and in some cases, the cheaper bracelets are simply cosmetic, but they do make you look like you are ready for anything.
Read Full Article