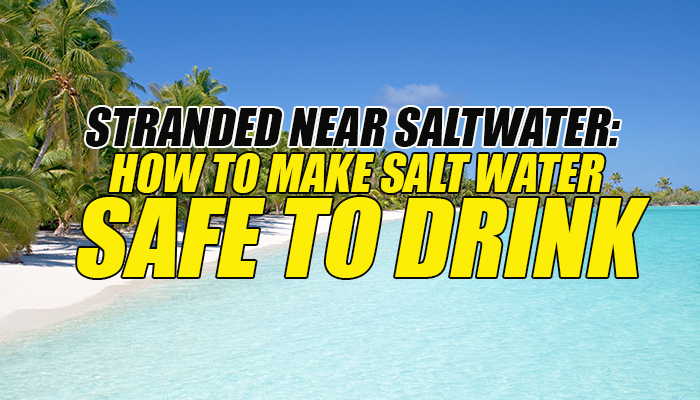 Desalination/distillation is a centuries old process and is still used today in many parts of the world. In ancient times sailors that were at sea for months used this process to convert seawater into potable water.
This very basic process that occurs in nature is responsible for the water (hydrologic) cycle. The sun's rays supply the energy that causes water to evaporate from surface sources such as lakes, oceans, and streams. In a survival situation, the source would be water that you have collected whether it is seawater or a contaminated surface water source.
Read Full Article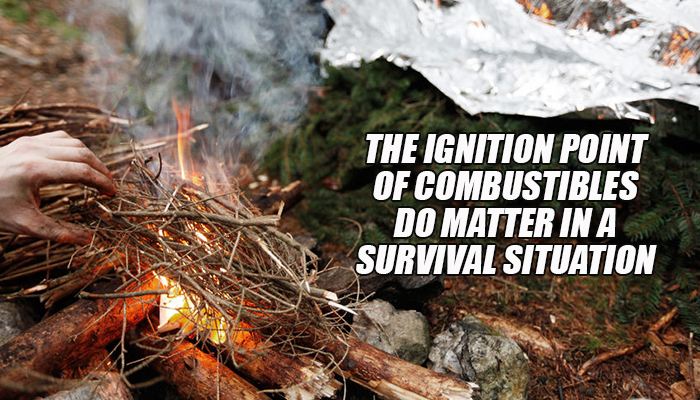 Before we get started, here are some definitions, and temperature ranges, which might be of interest.
Piloted ignition: The use of a flame, spark, or hot surface to ignite any given fuel.
There are various terms and explanations out there, but piloted ignition is easy to remember and understand because we all know what a pilot light is on a gas stove or heater. It is a flame that is exposed to a fuel, either propane or natural gas or even diesel/biofuel used in certain heaters. The flame, then, of course, ignites the combustibles just as a match or lighter flame would. The flame makes contact and the time contact is required for ignition depends on the combustible.
Read Full Article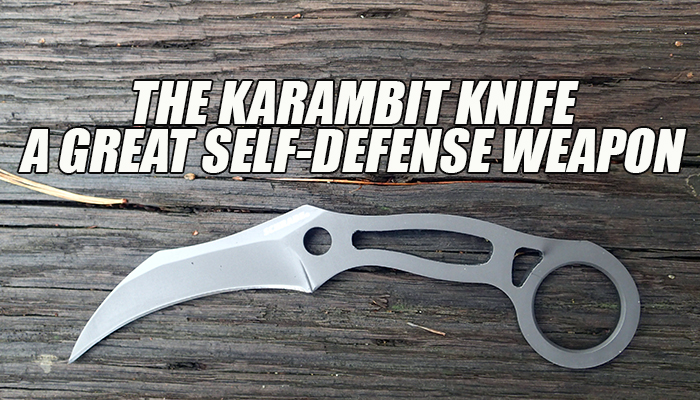 Some have stated that the Karambit Knife has a dark appeal, well that may be so, but we here like to use the word "wicked". The Karambit looks wicked with an incredible grace about it, and we like it that way.
Read Full Article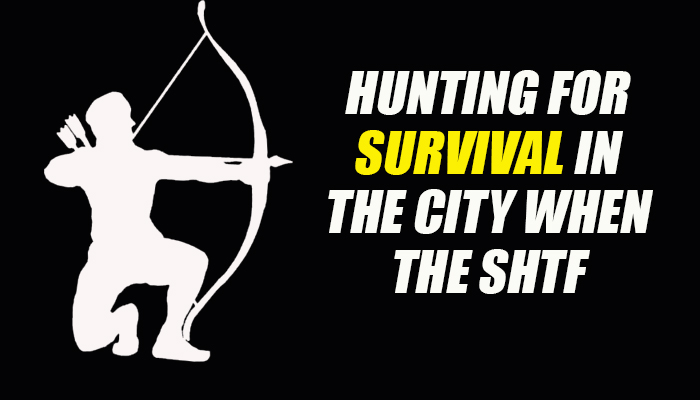 Posted in
Hunting
, December 2, 2016
Wildlife in the city, well yes, and Merriam-Webster defines wildlife as living things and especially mammals, birds, and fishes that are neither human nor domesticated. That definition covers a lot of ground.
How many of you have spotted or been harassed by geese in a city park, have had to yield to geese and ducks in roadways around city water features, have seen squirrels begging for food near park benches, and who has not been tempted to feed the pigeons some of their sandwich whiling lunching in a city square. Wildlife indeed abounds.
Read Full Article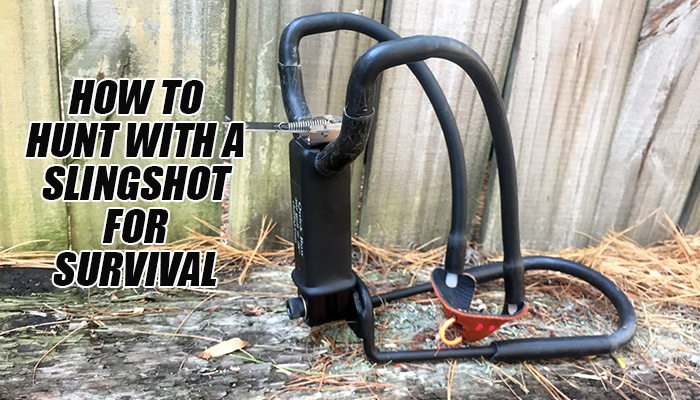 Getting lost or stranded in the middle of the wilderness is a real case scenario for which every outdoor enthusiast should be prepared. Such an event could happen to you when you're hiking through a new path, mountain biking over a trail, or out camping with your family. And no matter the amount of food you take with you, eventually it is bound to run out. When that happens, living off the land can make the difference between surviving or starving in the woods.
Read Full Article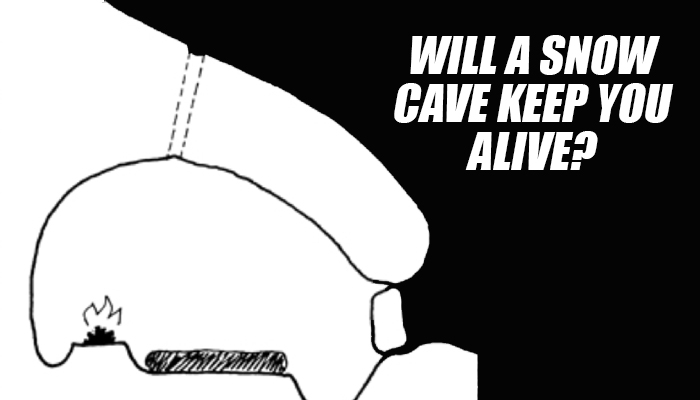 First, let's define the difference between a snow cave and a Quinzee. A Quinzee is made by shaping snow into a dome-like structure and then hollowing out sleeping quarters inside. The word Quinzee comes from the indigenous peoples of Alaska and Northern Canada.
A snow cave, on the other hand, is typically a hole dug into a large snowdrift or into deep snow. The snow is displaced from its location, in other words. To construct, you simply dig into deep snow to create a sleeping chamber. There are advantages and disadvantages, however to either one. The snow cover and geographic location may determine which one you construct.
Read Full Article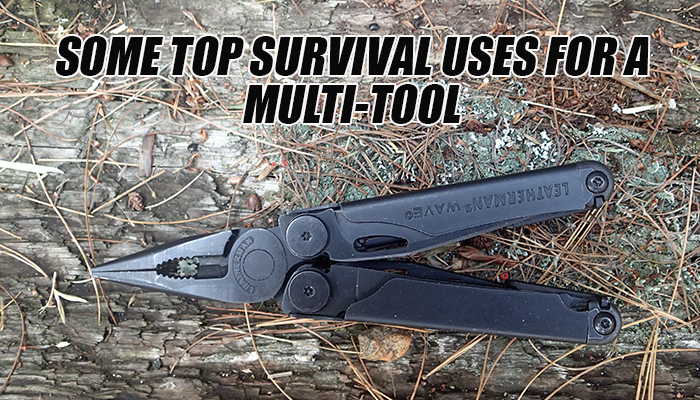 Not every multi-tool is made the same. This would be obvious if you were to conduct a comparison and put several tools through their paces.
Leatherman® probably comes to mind when talking about multi-tools, and that's because they are the innovators when it comes to multi-tools. Leatherman now has what they call the Leatherman OHT®, "one-hand-operable multi-tool".
Read Full Article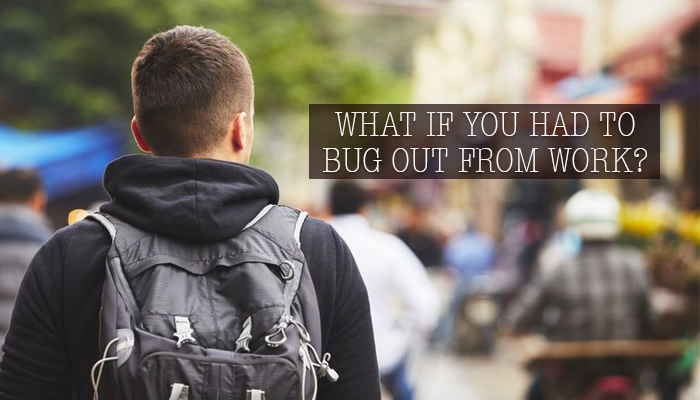 Before you can do anything, you need a staging area, a place to marshal the group or family if you will. Most full-time workers spend as much time at work as they do at home and even more, time is spent at work than at home in some cases. This means the chance of a crisis striking while you are at work is high, and if you cannot get home because of the crisis where do you go.
You at work cannot just head out willy-nilly nor can your family, so a pre-designated area must be identified. It is not recommended that you use a structure for the staging area because it could be destroyed, and you do not want any member in or near a structure if there is a chance it could be destroyed by nature or by humans.
Read Full Article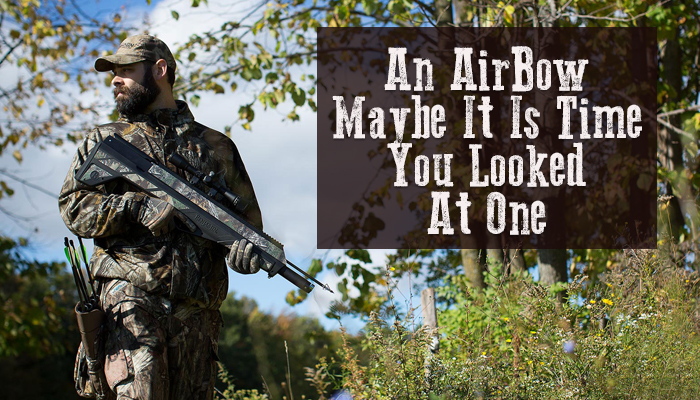 Many call it a hybrid-hunting weapon, which can generate more speed and power than a traditional crossbow while at the same time being safer and easier to operate.
An AirBow, of course, uses compressed air to fire bolts, or arrows if you prefer to call them that. At 3,000 PSI an AirBow can fire, eight full sized arrows before refilling, at 450 FPS. It only requires two pounds of pressure to cock an AirBow, so essentially anyone can cock it even those with disabilities that might have rendered a traditional longbow or crossbow useless.
Read Full Article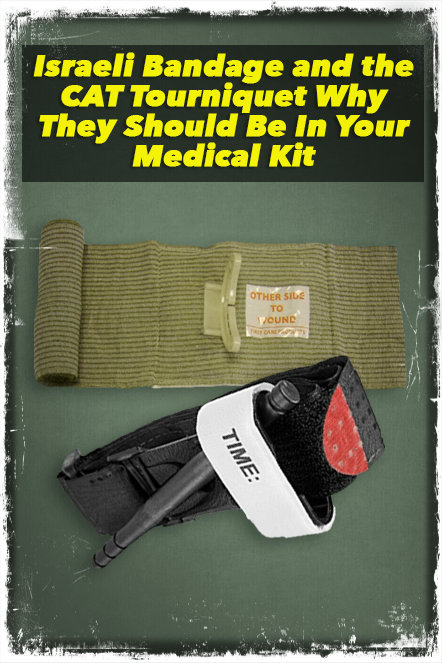 In an emergency, you may very well have to administer first aid to others and to yourself. It may be a matter of life and death. Rapid loss of blood from a severed artery is fatal if the bleeding is not stopped within seconds in some cases.
Having the right bandages and the right tourniquet in your field medical kit and knowing how to apply them both can be a lifesaver.
Arteries and Veins
Arteries carry blood from the heart, so if an artery is severed or damaged in some way, the heart is literally pumping blood out of the wound. While on the other hand, veins carry blood from various organs back to the heart, and so the blood is not under as much pressure as it flows through the veins, because it is not being pumped directly from the heart.
Read Full Article