Dakota Alert Two-Way Handheld Radio Wireless Security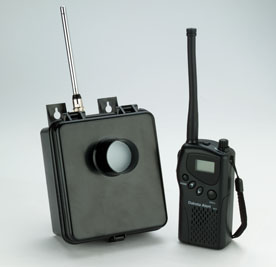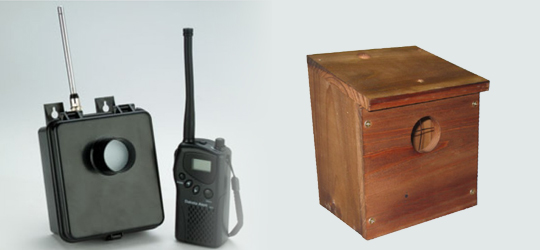 The Dakota M538-HT is a hand-held MURS transceiver that can be used for two-way voice communications between other MURS transceivers. Not only is this a great communication device but when combined with the MURS alert transmitter it also acts as an excellent security device. The M538-HT is powered by six rechargeable batteries that can last for about 40 hours per charge. The HT is capable of communicating over distances of several miles. When combined with the optional home base unit you can easily communicate with the hand held device with the push of a button making for a great intercom type system for the home.
The optional MURS Alert is a infrared sensor that can be mounted on a tree or a post to monitor activity in remote locations of your property. When the sensor detects people, vehicles, or large animals, it will send an alert signal to either the home base or the hand held units. The alert signal will be spoken english, twice repeating the phrase "Alert Zone One," "Alert Zone Two," etc. Messages are easily selected at the transmitter so up to four different zones can be monitored simultaneously. What makes this a great system for preppers is it's fairly cheap, you can build up your system a little bit at a time and can be run on batteries. The home  base requires grid power but it is very minimal and could be run off solar power. Below is an excellent video by SouthernPrepper explaining the whole system.
Video By SouthernPrepper Explaining the Benefits of the Dakota System
MURS Hand Held Two-Way Radio, M538-HT
Dakota Alert – ONE MAT AND ONE M538-HT
Long Range Alert System Kit
Birdhouse Unassembled Kit