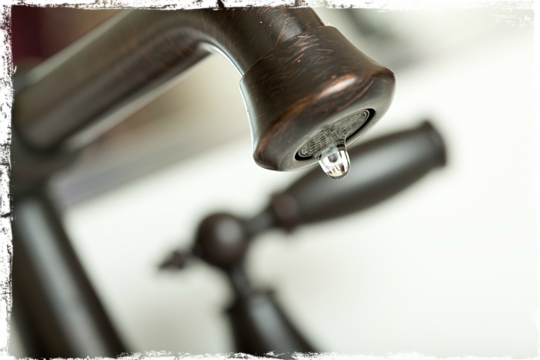 Headlines January 10, 2014
Customers pack stores to buy water after chemical spill in Charleston West Virginia. The Governor of the state Earl Ray Tomblin issued an order to customers of West Virginia's American Water: Do not drink, bathe, cook or wash clothes with tap water (FoxNews.com, 2014).
The chemical allegedly leaked from a holding tank and over ran a containment area at Freedom Industries. The chemical is described as a foaming agent used in coal processing. It is suspected that at least 5,000 gallons of the chemical has leaked into a nearby river and into a nearby treatment plant.
Officials claim that the tank holds at least 40,000 gallons of the chemical. No one knows how long the chemical has been leaking from the holding tank. The number of people affected by the disaster is estimated at 300,000.
It is not known how toxic the chemical might be. Fact sheets on the chemical indicates it can be harmful if swallowed or inhaled and can cause skin and eye irritation. It is not known the exact extent of contamination of the local water source at this time. (FoxNews.com, 2014).
Glaring Headlines Unexpected Things Can Happen In an Instant
Imagine waking up to this news just as you were getting ready to make coffee and then had planned on a shower. Your tap water may contain toxins so the only thing you can do with it is flush toilets. If you are not prepared for, a crisis such as this, then you will go without water. People will soon discover how much water they actually need during the course of a day, you do not know how much until there is not any.
By the time, you receive the disturbing news everyone else has as well, and the store shelves will have been emptied before you could even get into your vehicle. Towns in the surrounding area will be swarming with people searching for safe bottled drinking water.
Filtering and boiling water will not make it safe to drink nor bathe in. Chemicals such as bleach or iodine cannot remove or neutralize the toxins.
There is no one to call because everyone you know is in the same predicament. This particular crisis can take weeks to sort out. You are used to having disruptions and even boil orders now and again, but a toxic chemical spill that may have contaminated your tap water. This is a catastrophe.
According to reports, the National Guard is helping to get drinking water to local relief agencies but you have no idea where they may be located and even if you did, the traffic will be overwhelming.
Wondering About What You Should Have Done
Now your biggest concern is getting drinking water not worrying about what you should have done yesterday or the days before the crisis. Once the crisis has abated then correct the problem of not being prepared.
A likely scenario is that the local authorities will have drinking water brought in by tankers, but that may take days to coordinate. The tankers will likely be parked where people can draw water into containers to carry back home and there may be a limit on the number of gallons each household can draw, but what about right now.
Water Sources
You cannot use the hot water tank because it may very well have contaminated water in it. You can use swimming pool water or hot tub water once it has been filtered and purified by boiling or by chemical treatment. Some homeowners leave a certain amount of water in pools even over the winter months.
Water sources that are elevated above the spill can be used, for instance ponds or lakes that are far enough from the spill. Make sure the river that the chemicals leaked into does not flow into or contributes in any way to the surface water source.
Any surface water collected must be filtered and treated before it is safe to drink as long as it has not been contaminated by the chemical spill.
Preparedness Is Not Just a Fad for Preppers
As some, the citizens of Charleston West Virginia are likely finding out not being ready for any and everything can be a serious matter.
Questions on in some people's minds might be, "did I drink any water that was contaminated or did my children before I realized there was a problem and should I go to the emergency room". "I just got out of the shower, am I safe who do I call, and what about the clothes I just washed"?
The local hospital emergency rooms and doctor's offices will probably be extremely busy with some panicked citizens.
Make sure you have phone numbers to all local disaster relief agencies and the poison control hotline.
To see what emergency procedures your state or local government has in place please visit.
http://www.fema.gov/state-offices-and-agencies-emergency-management
The disaster has been declared a federal disaster so there may be some relief in which you are entitled. For more information, visit your local or state governmental websites at
http://www.governor.wv.gov/Pages/State-of-Emergency.aspx
http://www.cityofcharleston.org/
There will be some panic, but not likely widespread, mostly people will be chastising themselves for not having an ample supply of water on hand. Some will say they had been thinking about it because of the bad weather happening everywhere but just had not gotten around to it yet. There is always tomorrow some would have thought.
FoxNews.com. (2014, January 10). Retrieved 2014, from http://www.foxnews.com/us/2014/01/10/west-virginia-chemical-spill-gov-declares-emergency/?intcmp=latestnews