Did you know spiders don't like peppermint?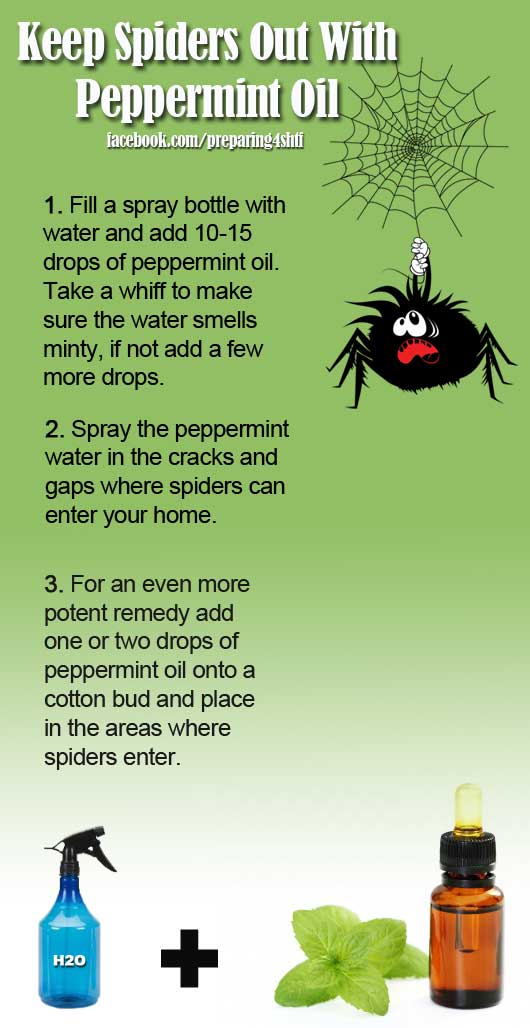 Embed This Image On Your Site (copy code below):

Read Full Article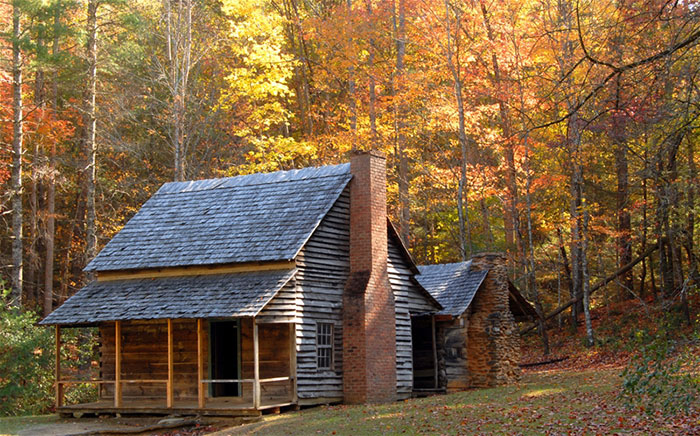 When your community or city becomes a hostile environment, you have to leave, or bug out. You need a refuge to go to so you can evaluate the situation or establish a base camp for extended periods. Some individuals and families purchase land specifically for a sanctuary. The property is usually close enough where it only takes one tank of fuel to get there. Things to consider when choosing a spot are distance, population density, natural resources and infrastructure.
Read Full Article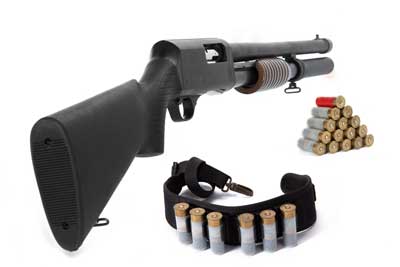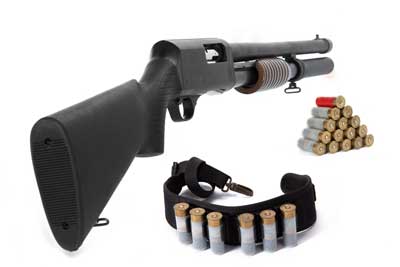 There has always been debate about what makes the best home defense weapon. Everyone has an opinion on what works. However, what works for one may not work for you and there are things that must be considered before purchasing a home defense weapon. First, know what the local and state laws are concerning firearm ownership. Next, find a gun range because you cannot buy a firearm, bring it home and then say you can now defend your home. Getting the weapon home is just the beginning.
Having a weapon locked in the safe to be brought out once a year for dusting is not taking home defense seriously. A firearm does not make your home or family safe by virtue of the fact you have one in the home. You must be trained on how to use one inside your home and that training must show in the way you handle the weapon, otherwise do not bother getting one.
The Shotgun Option
A 12-guage pump action shotgun should meet the demands of any homeowner. The ideal barrel length is 18.5 to 20 inches. These types of shotguns are sometime called combat or riot shotguns. Some members of the military call them room organizers. Barrels longer than 20 inches may pose a problem when bringing it to bear in a confined space. You will be swinging through doorways and along narrow hallways. Small framed persons may be affected by the recoil of a 12-guage shotgun so consider a 20-guage shotgun or low-recoil ammunition. Typically, the shotgun will have a round capacity of four plus one (4+1) in the chamber.
Being able to reload quickly is important so your training must focus on reloading by feel. While practicing on the firing range use your eyes to follow your hands and then begin doing it by feel. You can use a slip on shell holder that fits onto the stock so the shells are close. If you practice with a slip on shell holder, then that is what you are accustomed to using. Do not practice with it if you are not prepared to use one in the home. You will only rise to the level of your training so do not train with something you do not plan to use in a tactical situation.
Your choice of ammunition is important. Some immediately scoff when they hear of using birdshot in a home defense shotgun and some may tell you to use slugs, buckshot or rifled projectiles. You can use any of the above mentioned but you must consider penetration and through-and-through. Slugs and buckshot can penetrate interior walls quite easily and cause injury to others in the home or even neighbors across the street. Shotguns with rifled barrels can pose a threat to anyone in the neighborhood. Some may ask what happens if the firefight is carried outside, and that you may need the range. If you fire at an intruder, that is 50 yards (150ft) or more away, you will be questioned on whether you were actually firing in self-defense.
You will be firing at close range, 20 feet or even less inside your home. Birdshot at close range is devastating, it will penetrate to destroy vital organs, and yet the pellets will not pose a hazard to others if they strike a wall or door. High-powered rounds have a place but usually not inside your home. Many consider shotguns loaded with birdshot as point and shoot weapons, requiring little in the way of aiming.
Pistol Option
Pistols are easily maneuvered in tight spaces and can be fired with one hand, whereas shotguns require both hands. Pistols can be used against an intruder even if you are grappling with one. However, the racking of pump action shotgun has a definite psychological effect on an intruder. A burglars' worst nightmare is coming face-to-face with an angry and well-trained homeowner pointing a shotgun at them. It will require better aim when using a pistol and the rounds will penetrate if the handgun is a heavy caliber. The rounds will carry a great distance if unobstructed posing a threat to others in the area. A semi-automatic pistol is popular because it can be rapid fired and can usually carry more rounds than a revolver.
Some people may opt to have both a shotgun and pistol available for home defense. Once you have fired all rounds at the target you can drop the shotgun and bring the pistol to bear instead of trying to reload from cover.
Read Full Article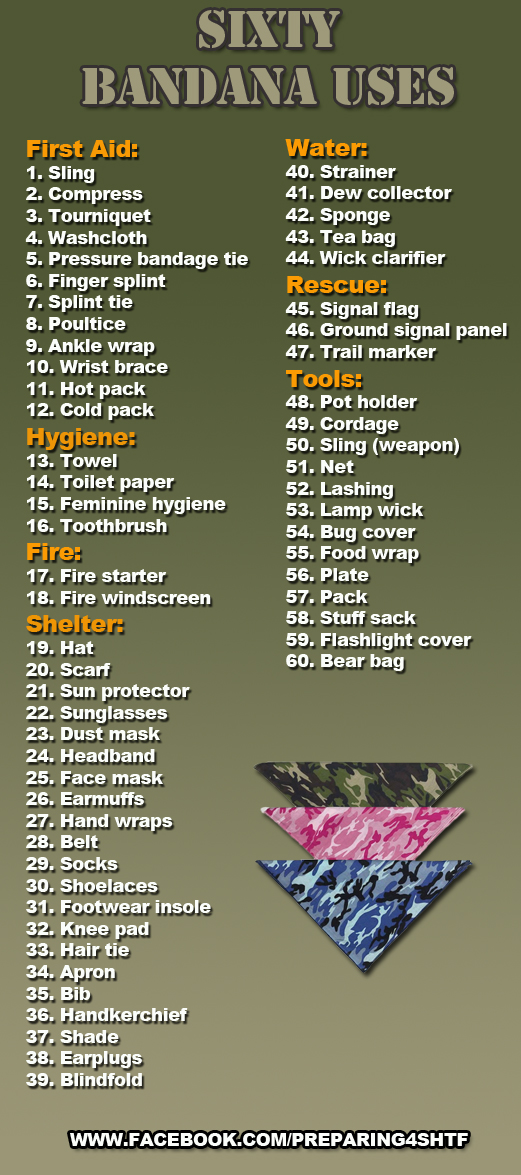 Bandanas can have many uses in a survival situation, so keep a few in your bug out bag. Here are sixty uses for a bandana, leave a comment if you know of any more ways to use one.
Use This Graphic for FREE on Your Site!
You may use the infographic above on your website, however, the license I grant to you requires that you correctly attribute the work to me with a link back to my website by using the following embed code below.
Embed Code
Embed This Image On Your Site (copy code below):

Read Full Article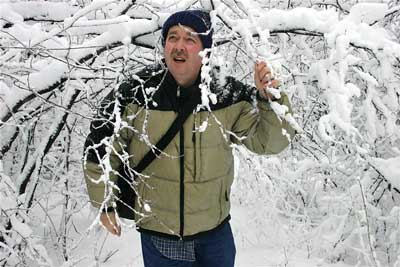 The flight or fight instinct has been debated in academic circles for years by those that have never experienced it. Some in academia believe it is instinctive and coded into human DNA while others believe it is a learned response. They point to parents that put themselves into life threatening situations to save a child or loved one. Even strangers will rush in front of a train to save the life of another stranger. Therefore, they ask how strong is the will to survive if a person risks their life for another.
Evolution may play a part. In years past humans were confronted daily with death. Large predators roamed freely and were a constant threat, and humans had to fight for their life and territory, with other humans almost daily as well. Over time the immediate threats lessened, humans became dominate over wild beasts, and threats from others depended on their ability to create bigger weapons so it became survival of the smartest and not always of the fittest.
Read Full Article
Posted in
How To
, January 21, 2013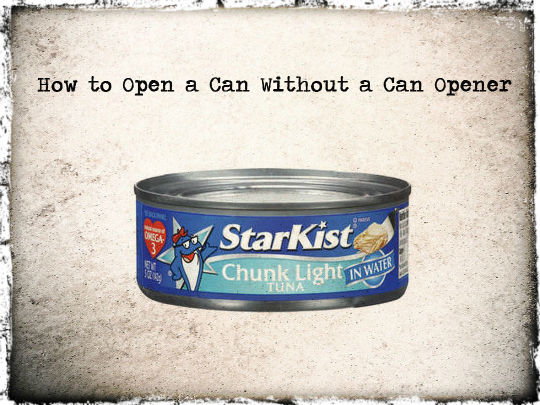 If you happen to find yourself in a situation where you need to open a can of food but don't have a can opener, don't worry. Here is an excellent trick you can use to open that can without hurting yourself. So check out the video below and memorize this little trick so you won't find yourself getting seriously wounded by trying to open a can with a knife or other sharp object.
Read Full Article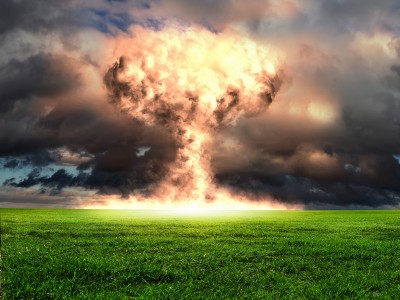 Nuclear bombs release more than one type of destructive energy. First, there is the blast itself, which immediately causes a shockwave and depending on the size bomb and fuel used, it can literally destroy everything within a certain radius. A one-megaton surface blast has a destructive radius (circle) of 1.7 miles. Nothing would be left standing within the circle; buildings would be leveled to their foundations. There would a 100 percent fatality rate within the 1.7-mile radius. Then you have direct nuclear radiation and then thermal radiation.
Read Full Article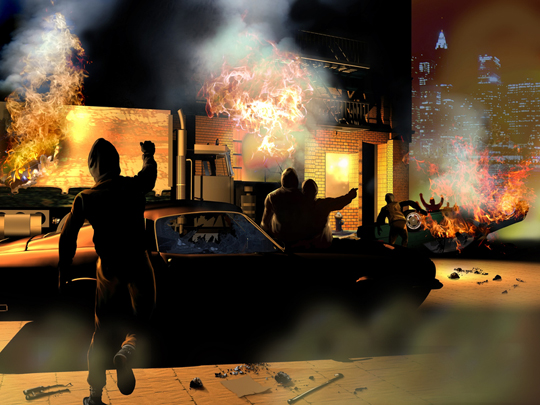 The first three days after a crisis is relativity calm and it can be called a gracious period where people help others and provide a hand up to the less fortunate. Rules are followed and pilfering supplies or looting a grocery store is far from people's minds at this point. Survivors are thinking in the back of their mind that the authorities (government) are marshalling troops to provide disaster relief.
The chaos caused by the disaster itself can however, pale in comparison to the turmoil that certain citizens themselves can cause after three days or more. Once people realize their government is ill equipped to handle the situation desperation creeps in. Antagonists and others sense this and begin whipping up crowds with the guise of demanding support from the government when in reality the so-called anarchists simply want to take advantage of the situation. They want to further the notion that government should be abolished, by emphasizing the lack of response thus far. Demonstrations turn into riots.
Read Full Article
US Coin Silver Content Infographic
Click On Image For Full Size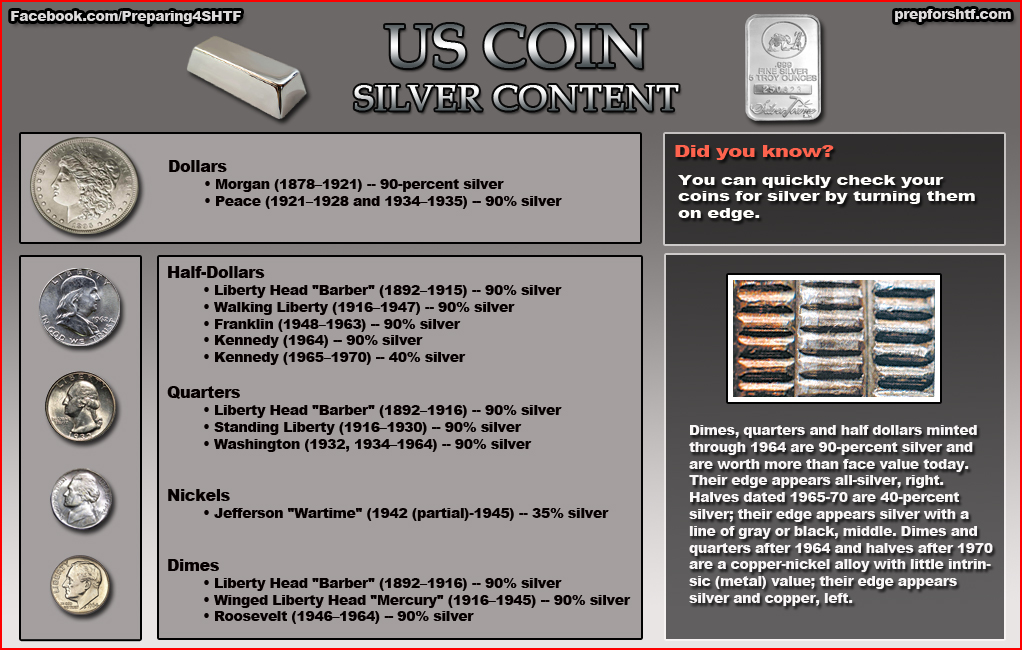 Silver has often been called "Poor Man's Gold" because it is so much more affordable than gold. The value of silver has been increasing and trading between $27/oz and $45/oz, compared to gold which trades around $1600/oz. So for the price of one ounce of gold, you could buy almost 55 ounces of silver, which is a great investment.
Silver is not just an investment but it is also a hedge against inflation. As dollars become less valuable, the value of silver will naturally go up. The price of silver will almost immediately spike if the Federal Reserve puts more money into circulation and cause inflation. Inflation will always have a positive effect on the prices of gold and silver. This is why it is important to invest now.
Each year more silver is being used more than it is mined and because it is so cheap, exploration has virtually stopped. Silver inventories are quickly running out and this is another reason why now is the time to invest in silver. Scientific American predicts that all of the silver in the world will be used up by 2029. So by then, the value of silver will be so high and this may become a favorable choice in coinage and trading. So I have created this helpful and informative infographic to help you find silver in your everyday pocket change.
Use This Graphic for FREE on Your Site!
You may use the infographic above on your website, however, the license I grant to you requires that you correctly attribute the work to me with a link back to my website by using the following embed code below.
Embed Code
Embed This Image On Your Site (copy code below):

Read Full Article