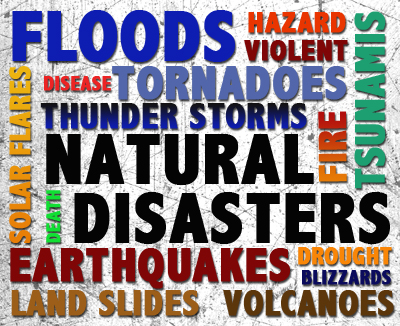 Recent events have shown that preparedness is crucial for surviving a natural disaster. The most recent super storm that ripped along the Eastern Seaboard of the United States left death and destruction in its wake. Experts stated it was a once in a lifetime occurrence.
Citizens, local governments and the federal government alike were not prepared for the devastation because they used history as a template for future events. Therefore, the "once in a lifetime occurrence" can happen again because you cannot use history as an indication of future events. The storm has also shown that politics and bureaucracy played a role in the reaction time and recovery efforts of the government. The take away from all this is that you as a citizen may very well be on your own for days, weeks or even longer in the event of a natural disaster.
Read Full Article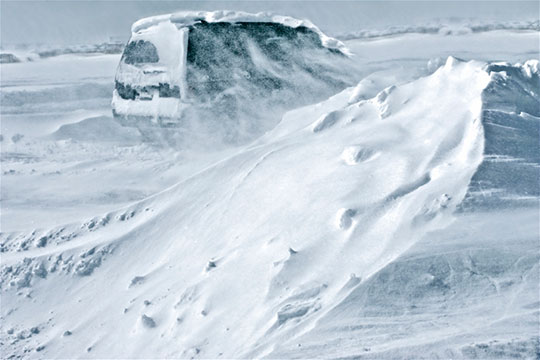 Blizzards are usually forecasted well in advance but actual snowfall amounts and the impact the storm cannot be predicted with any accuracy. The experts are not able to predict precise snowfall amounts because a slight wind change or temperature increase can move the storm or alter the storms severity. This can cause an area to be blanketed in snow where the prediction was only for a mere dusting. The area where the storm was predicted to be the heaviest may receive the dusting. After this happens a few times, people tend to not believe and sometimes outright ignore the warnings, and thus do not properly prepare. Being prepared is especially important when you have to commute by vehicle in the winter months and preparations become even more important if you are planning an extended road trip.
Read Full Article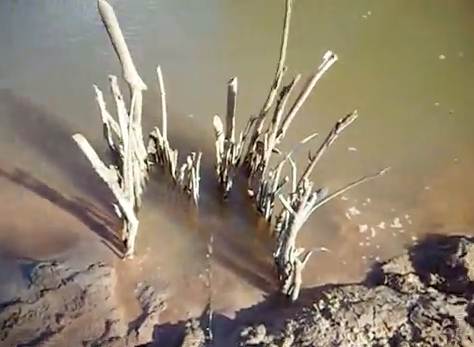 Here is a good video I found on how to make a Native American fish trap. The funnel opening has to have a large enough opening for the fish or turtle to swim into, leave the funnel opening facing into the deeper water. This is probably illegal in most states so make sure you only use this in an emergency situation only.
Read Full Article
Click on image for larger view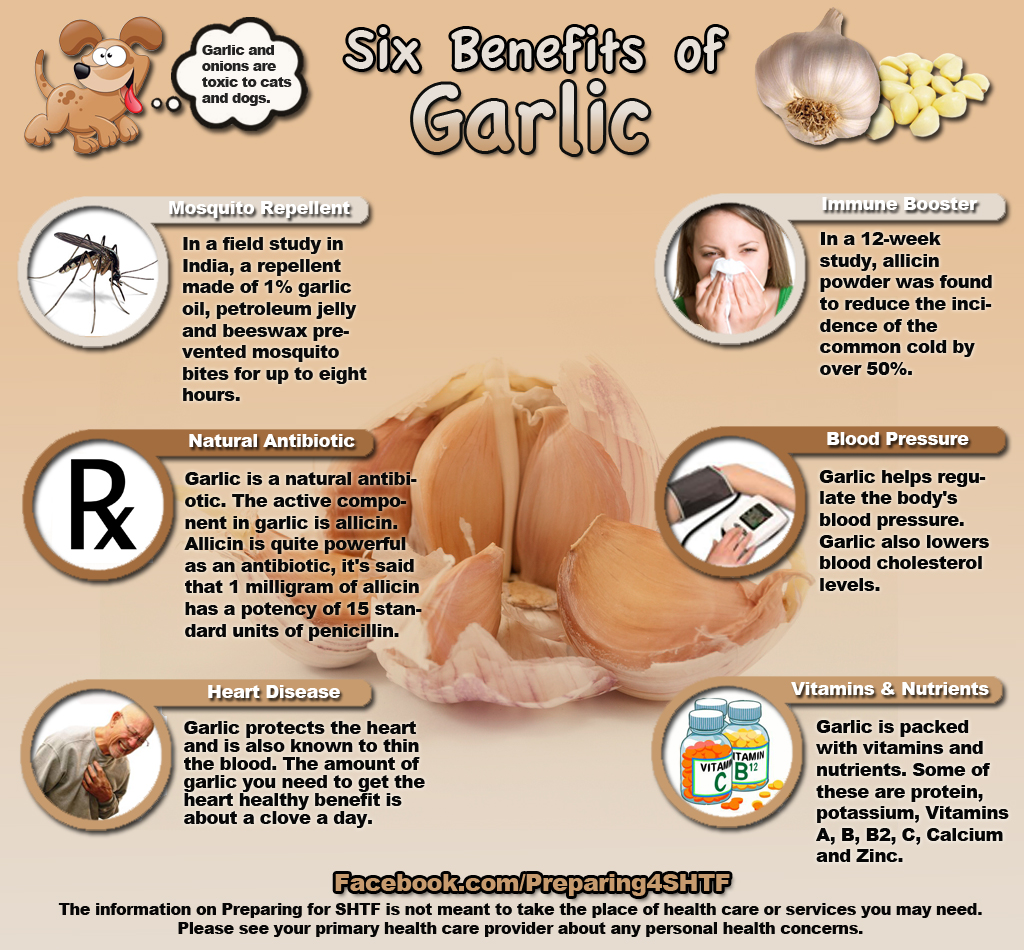 Use This Graphic for FREE on Your Site!
You may use the infographic above on your website, however, the license I grant to you requires that you correctly attribute the work to me with a link back to my website by using the following embed code below.
Embed Code
Embed This Image On Your Site (copy code below):

Read Full Article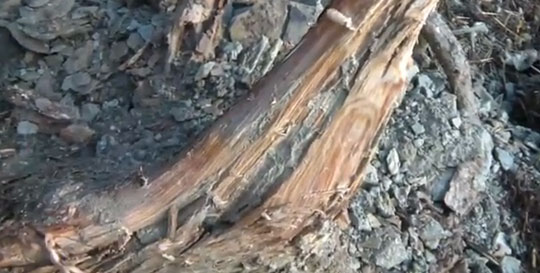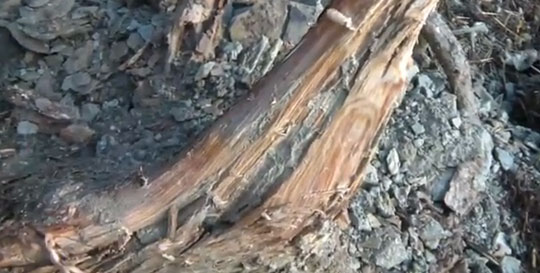 "Fatwood" is nickname for pine wood that has a high resin content. The resin contains terpene, which is what turpentine is derived from and is very flammable. Once you have harvested some fatwood it is very easy to start a fire, so knowing how to find it and where to look for it could make getting a fire going a lot quicker, especially in bad conditions. So take a look at the video to learn how to find this natural fire starter.
Read Full Article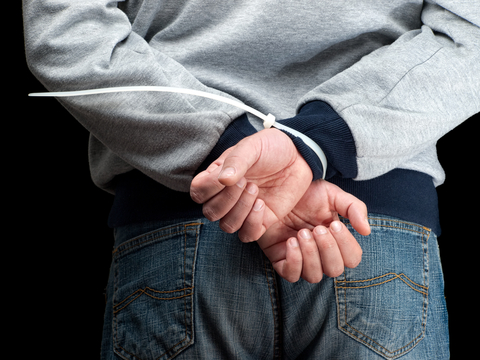 A while back I posted a video on how to pick handcuffs and a LEO (law enforcement officer) questioned why I would post something like this. Well here in CT there was a home invasion where the criminals restrained the family and started the house on fire, only the husband barely escaped. With that being said I think it is good to know how to escape handcuffs and zip ties because the police aren't the only ones using them.
Read Full Article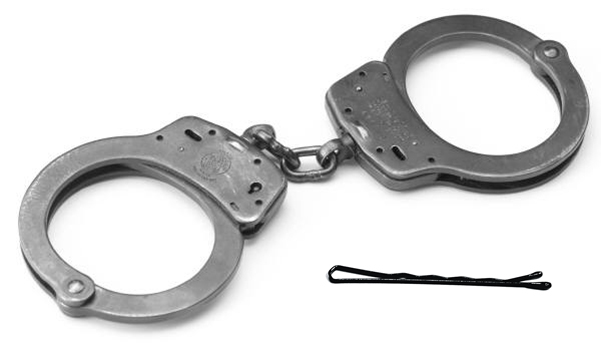 The police aren't the only ones that uses handcuffs, yes criminals use them too. Knowing how to get out of handcuffs and zip ties could save your life one day. Below is an excellent video by ITS Tactical  that shows you how to pick handcuffs with a bobby pin.
So give the video a watch and if you happen to have a pair of handcuffs, then try it for yourself. This is for a SHTF scenario only, this site does not condone criminal activity.
Read Full Article
Posted in
How To
, December 28, 2012
Click On Image For Larger View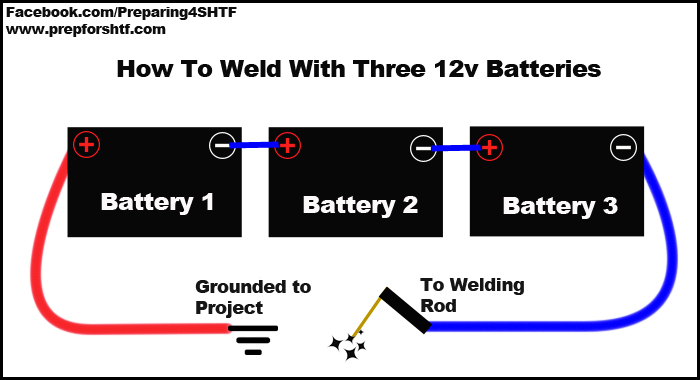 Here is a good video I found that shows you how to arc weld with three 12 volt batteries. Knowing how to weld with batteries can be very useful especially in an emergency off road situation or in situation where there is no power. Be very careful when attempting this though, batteries can explode.
This is for an emergency situation, please be very careful if you attempt this!
Batteries can explode attempt at your own risk!
Read Full Article
How To Make Liposomal Encapsulated Vitamin C Infographic
Click on image for full size view
See the video below explaining liposomal vitamin C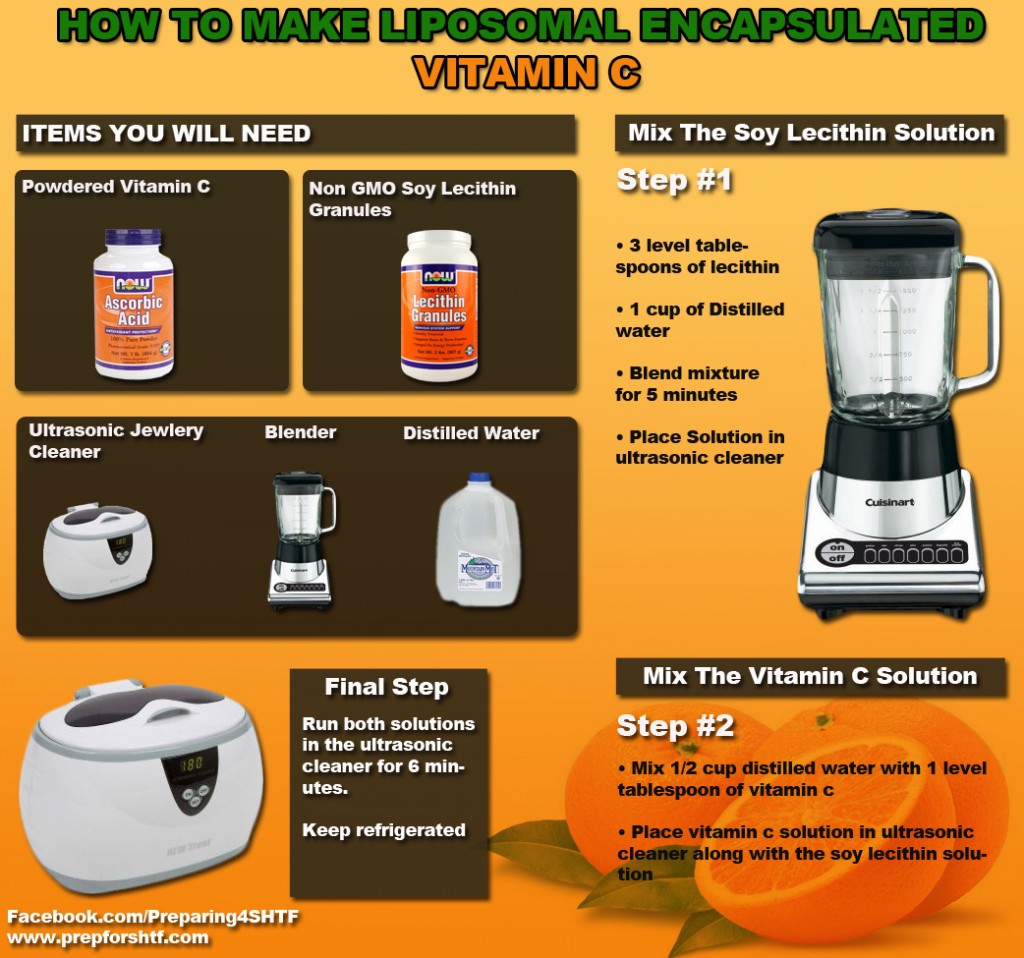 Use This Graphic for FREE on Your Site!
You may use the infographic above on your website, however, the license I grant to you requires that you correctly attribute the work to me with a link back to my website by using the following embed code below.
What you will need to make Liposomal Encapsulated Vitamin C
Now Foods Lecithin Granules Non-GMO 1 Pound

An Ultrasonic Jewelry Cleaner

NOW Foods Vitamin C Crystals, Ascorbic Acid, 1 Pound
Embed Code
Embed This Image On Your Site (copy code below):

Read Full Article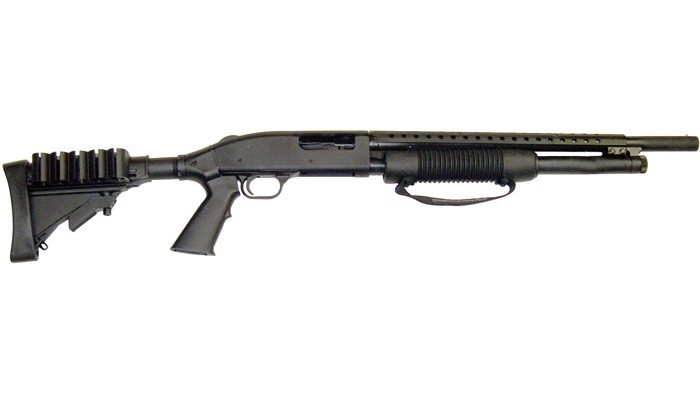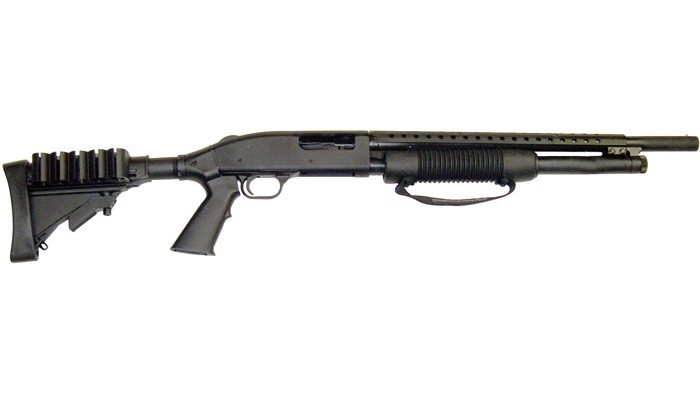 A crisis is stressful and emotions will run high. People after only a few days may become desperate and will convince themselves they and their family are starving and may turn against their friends and neighbors. Others will take advantage of the disaster, and begin looting from victims. Politics also plays a role and people will turn to their government for help and then just as quickly turn against the government, blaming bureaucracy and politicians for the crisis. You may encounter riots and demonstrations and once the demonstrators have had their way with city hall, they may turn their anger toward their fellow citizens.
Antagonists will infiltrate demonstrations and emerge as de facto leaders pushing their own agendas. You as a citizen must consider all this during a crisis. You may be confronted with individuals intent on looting or doing you physical harm. Not only do you need emergency essentials such as food and water you need to consider home defense as well. Looters and other criminal elements will be active almost immediately after disaster strikes.
Getting Started
Some people may believe having a firearm is all they need for home defense. A firearm is only a part of your overall security profile. Firearms in the hands of someone who is trained and confident in their abilities can be a deterrent to further action. Just the fact you have a firearm does not mean you know how and when to use one however. Home defense weapons must be chosen carefully. Keep in mind you will be likely operating in the dark in close quarters. You must know how to load and fire your weapon in the dark. The ammunition you use must be chosen carefully as well. In suburban areas, you have to consider round penetration. Heavy caliber rounds can pass through walls and even individuals and cause death and injury to others.
Consider a 12 Gauge pump action shotgun with an 18.5 to 20-inch barrel. Indiscriminate firing at an intruder can be dangerous to anyone in the area. You must learn target discipline and jacking and firing rounds blindly is dangerous because you can miss the target and give the intruder an opportunity to seize your weapon.
Shotguns with barrels between 18.5 and 20 inches are easier to maneuver in tight spaces. You do not want the barrel catching in doorways or dragging along the walls in narrow hallways.
Get to know your weapon by practicing on an approved firing range. For safety and legal issues, it is not recommended you practice in your backyard. For home defense, you must concentrate on loading and target discipline. You will need to be able to load in the dark by feel only.
Your ammunition is important as well. You do not want to cause injuries to others, so round penetration must be considered. Rifled rounds or "slugs" are not recommended for home defense unless you plan to defend a large area outside of the home. Birdshot such as #4 shot will stop an intruder at close range, but the penetration depth is limited, this does however, reduce the possibility of injuries to others to include your family and neighbors. Expect a range of 20 to 25 feet before the pellets spread and become less effective. You can also consider "00" buckshot or #9 buckshot for greater penetration up to 12 inches in some cases. Close quarter combat does not lend itself to aiming so essentially, you are pointing and shooting.
Handguns should also be considered in addition to a shotgun. Once the disaster strikes it is important, you have your weapons within reach. Carry the handgun with you as you inspect your home outside to let potential intruders know you are armed. Some criminals will use a pretext to talk to you and others during the day. They may pose as insurance adjusters or building contractors. If they see you are armed they may decide not to target you. A weapon is of no use to anyone if it is locked up during a crisis. If you have children in the home, you must always put safety first.
Steps You Can Take
Board up windows to prevent forced intrusions. Anything you can do to slow an intruder down will give you time to escape. However, avoid a bunker or siege mentality where you barricade yourself in your home. You will need an escape exit in the event of a fire or other event requiring a quick exit. Have as much illumination at night as possible to let looters know the home is occupied. Remember that you will not have streetlights or artificial illumination if there is a power outage. Once an intruder sees you are prepared and have taken precautions, they may move on to an easier target. It is important that you do what you can to deter criminals.
You must be pro-active when it comes to home defense. You must have the proper training if you have a firearm. The stopping power is not always the rounds in the weapon but the person with the firearm themselves. A trained and confident homeowner with a weapon in their hands is an intruder's worst nightmare and the fact you are armed and ready may cause an intruder to exit quickly without you having to use your weapon.
Read Full Article