Click On Image For Larger View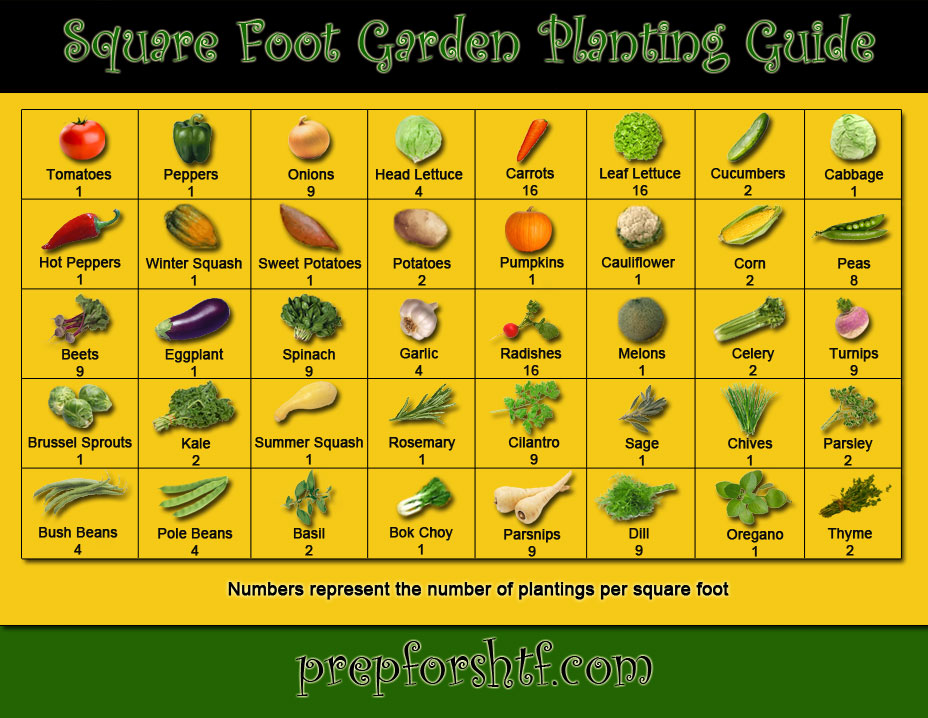 If you're planning on starting a square foot garden, here is a guide on how many plantings you can have per foot for various vegetables and herbs. If you don't have a lot of space you might want to consider a square foot garden for their good yield and variety. Not only that, but they also tend to have less weeds and conserve water.
Use This Graphic for FREE on Your Site!
You may use the infographic above on your website, however, the license I grant to you requires that you correctly attribute the work to me with a link back to my website by using the following embed code below.
Embed Code
Embed This Image On Your Site (copy code below):