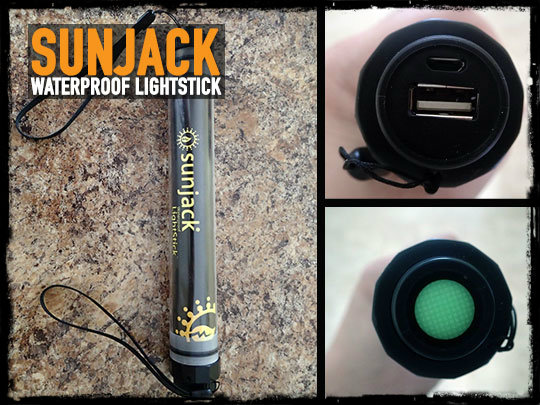 You cannot have too many lights in an emergency and when something happens you want a light that is charged and ready to go. Regular batteries in devices can leak and they can lose their charge even when the device is not in use.
Worrying about whether your devices have fresh batteries or not is the last thing you need to worry about in an emergency. Fumbling in the dark trying to locate the right size batteries, and then getting them in the device the right way is time consuming and frustrating.
If your vehicle breaks down at night you want a strong light that will provide light for hours, as well as, provide you with an emergency strobe to alert others that you are in distress.
Can you have all this and a light that has an integrated power bank that can charge your Smart phone 3 times over in any emergency. Of course you can, it is Sunjack's Waterproof LightStick™
Technical Details
350 Lumens On Brightest Setting
Integrated Power Bank For Charging USB Devices
Waterproof to Six Feet (1.8 Meter)
3 Brightness Levels Including an Emergency Strobe
Reaches full Charge in 4-5 Hours
Charges via USB Cable Which is Included
The 5200mAh Internal Battery Can Charge Up To 3 Smart Phones
Provides up To 46 Hours of Light On Lowest Setting
Weight is 0.47lbs, and the dimensions are 10.25L x 1.25 x 1.25 inches
The Waterproof LightStick's™ internal battery bank is charged/recharged using a USB cable, which is included, so this means you can charge the device from your laptop or desktop computer and from your vehicle. Newer vehicles may have a USB port in the console or somewhere on the dash for charging devices and they make USD adapters for your lighter socket.
Of course the LightStick can also be charged using a Sunjack solar panel making it ideal for camping and hiking, because the panel can be used for charging devices as you hike if it is secured to the outside of your pack.
Charge the device during the day so it can charge your USB devices at night as well as provide you with light. Keep in mind the charging time may vary when using a solar panel. The size of the panel and the amount of sunlight available may affect the charge time.
It includes two lanyards (one on each end) so the light can be secured overhead so you have both hands free. The light is ideal for working under the hood of your vehicle or for changing tires in the dark and the emergency strobe can be used to alert other motorist or used to alert rescuers if you are lost or stranded.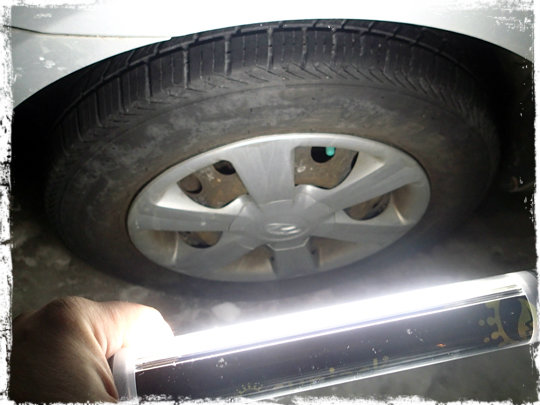 Is it rugged, and shock proof yes it is? You can literally leave it in a snow bank for hours and it still keeps on lighting. The occasional drops on the garage floor or driveway are no problem, and remember it is waterproof to six feet, so no need to worry if it is raining, snowing, or sleeting out it will continue to light up. However, make sure the end cap is secured when working with the light stick to keep moisture and debris out of the USB ports. Blue LED lights indicate the level of charge, so you know when it is time to recharge.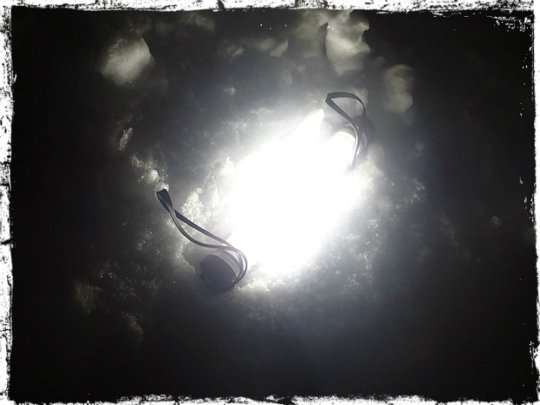 The Waterproof LightStick™ is shaped like a typical florescent shop light stick, so for some it may seem a bit big or long for a survival kit, but it can be carried in virtually any pack or lashed to the outside if needed.
The light is ideal for vehicle emergency kits, get home bags, home emergency kits and for tasks around the house and garage. Hang it under the kitchen cabinet to work on the plumbing, hang it under the hood of the car, and use it to light up a room whenever the power goes out at home.
What makes the Waterproof LightStick™ stand out from other lights is the fact it can charge your USB devices anywhere you happen to be, and that the light can be charged using various methods, not to mention the rugged and waterproof nature of the light and its three light settings and 350 Lumens on high.
An essential light that provides over 40 hours of continual light if fully charged. Even though it may be a bit big or long for a survival kit consider one for the kit anyway, because as stated earlier you cannot have too many lights, and you will be thankful if you find yourself lost or stranded that you have a waterproof light in your pack.
Final Thoughts
I like this light, and it is more than I expected. I am always looking for very portable battery banks to charge my devices, and a battery bank with a very bright light is the perfect combination. I do have a solar panel that will charge the light stick. I keep the light stick fully charged so I know my cell phone can always be charged during a power outage. Sitting in the dark with a dead cell phone is not the time to wish you had a light and a way to charge your cell phones. Now is the time to get prepared before something does happen. You can purchase the Sunjack Waterproof LightStick for $45 dollars at SunJack.com.